Facebook has added new features to help video creators publish their video content and drive discovery – playlists, series, and two new bulk features.  
Facebook wants to make publishing videos on its platform more flexible and give creators more "powerful new ways to publish, organize, and drive discovery" around their content. As more and more users around the world flock to social media, while they're in lockdown, Facebook is bringing several video updates to all Pages globally.
The first two – updates to playlists and a new series feature – make it easier for Pages to increase discovery across Facebook's family of apps. Bulk Uploader and Bulk Actions allow Pages to streamline their video publishing, allowing them to upload and manage their content in bulk.
The two new bulk features allow Pages to efficiently add many new videos to series and playlists, as well as enable rights protection, ads, and auto-captions with a single click. In the next few weeks, Bulk Actions will also be made available for videos that have already been published.
Facebook Video Playlists
Organizing videos into playlists or series allows Facebook to better suggest related content to viewers. Thus, a Page audience can discover and watch multiple videos from playlists and series, as Facebook creates opportunities for viewers to explore playlist and series content.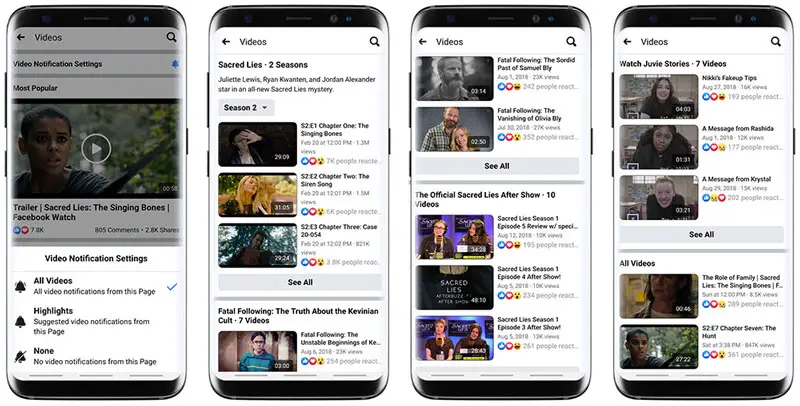 In addition to the above, Facebook's new videos tab is a central destination for viewers to browse a Page's series and playlists and find the content they want. The tab is available to all viewers, and this doesn't depend on the template type you choose for your Page. The tab allows viewers to follow a Page and set notifications to be notified about videos as they're published.
Playlists have been updated "to be a more holistic way to publish new content on Facebook without needing to launch a new Page," and they have several key benefits:
Organization: Playlists are a simple, flexible way to organize your topical or thematic content.
Discovery: Playlists now have new discovery benefits, like increasing your video distribution (content recommendations), and more. They also have a unique URL that you can share with your audience on or off Facebook.
User flow: When users click on playlists from your Page, the News Feed unit, or Videos tab, they get taken to a list of your playlist content. This way, they can browse and chose a video to start watching.
Creator Studio is the place to create, manage, edit, and reorder playlists.
Facebook Video Series
Publishing to a series allows viewers to discover and watch your videos across Facebook Watch, Search, and News Feed. The main benefits of a series are:
Organization: Series allow Pages to organize content into episodes. Episodes can be shown in chronological order, support a narrative story arc across multiple episodes. Additionally, Pages can add seasons, brand logos (showmarks), and trailers.
Discovery: Series increase video distribution through related content recommendations, helping Pages reach and grow loyal audiences, and viewers can click to open a series from episode posts in News Feed. Series are also showcased prominently on a Page.
Furthermore, according to Facebook, "when users open your series from on Page or from a News Feed post, they will see and playback the episodes in the order you determined, enabling lean-back viewing."  Finally, Series episodes can also appear in the continue watching unit in the series Page, and users can continue to watch a series in Facebook Watch.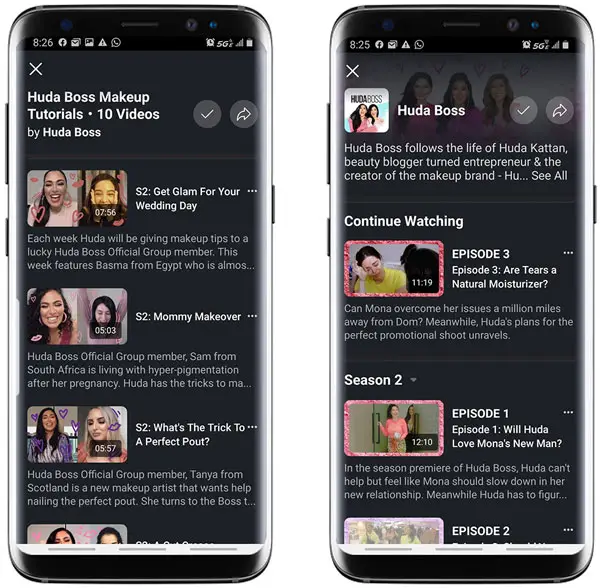 As with playlists, series also have unique URLs that can be shared on or off Facebook.
User flow: When users click on series from a Page, a News Feed Unit, or a Videos Tab, they see a list-view of all episodes. This way, they can easily navigate between seasons and episodes. They can also continue watching where they left off and view trailers.
As above, Creator Studio is the place to create, manage, edit, and reorder series.
Bulk Features
Facebook revamped its Bulk Uploader last year, but it's now following up with Bulk Actions that allow Pages to streamline their publishing workflow. This can be done by uploading multiple videos at the same time and taking certain actions on videos all at once.
Bulk Actions (available in the next few weeks) allow you to apply settings or 'take actions' on videos in bulk. The actions themselves will be available at the time of upload and in the content library.
These actions are:
– Enable In-stream ads
– Rights manager for RM Lite and RM Pro
– Bulk Scheduling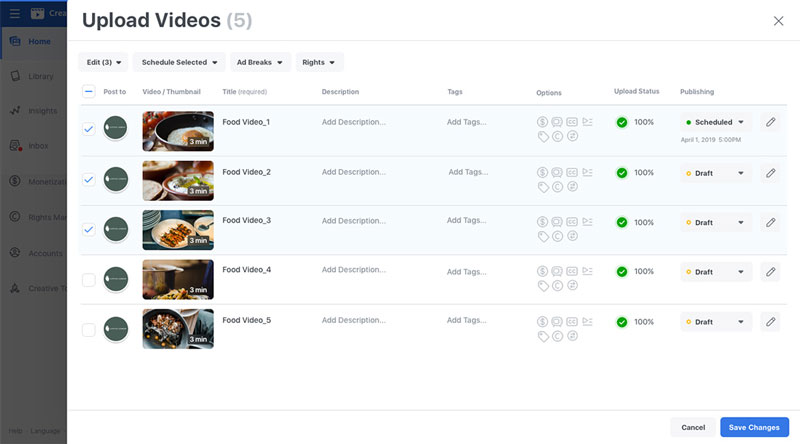 Secondary edit features, like
– Add tags
– Add custom labels
– Add video to playlist/series
– Auto captions
– Audience Restrictions (only available at the time of upload)
The new Bulk Uploader allows upload of up to 50 videos to one Page at once. You are also able to edit the title, description, add tags, schedule posts, and choose other settings.
Facebook says that "these actions will only be visible to you if you are eligible for them, i.e., you will see the "enable ads" option only if your page is eligible for monetization."
---
You might also like
---
More from Facebook
---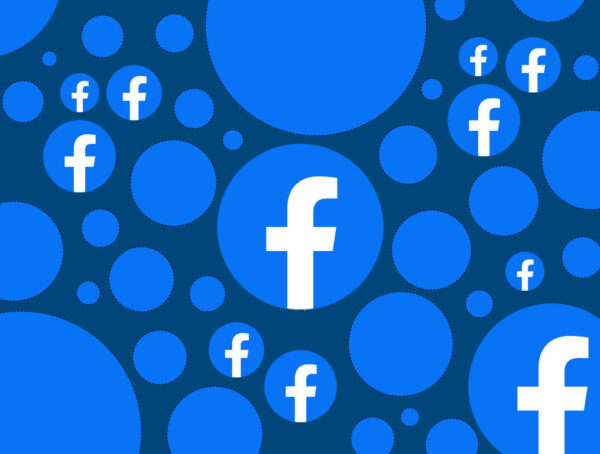 Facebook is introducing new "show more" and "show less" controls to let you adjust what you want to see on …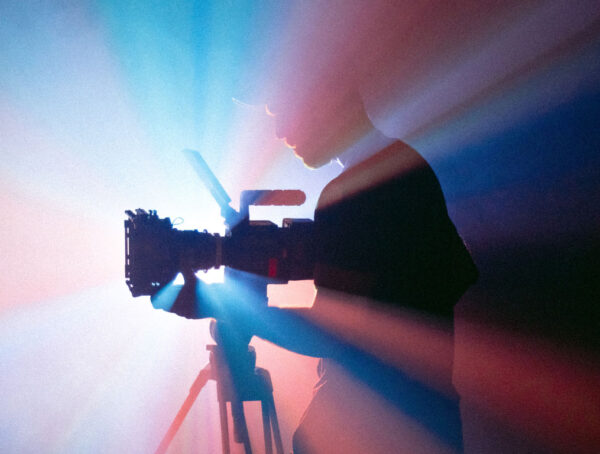 Meta has introduced the Facebook Reels API, a solution allowing developers to build a 'share to reels' option into their …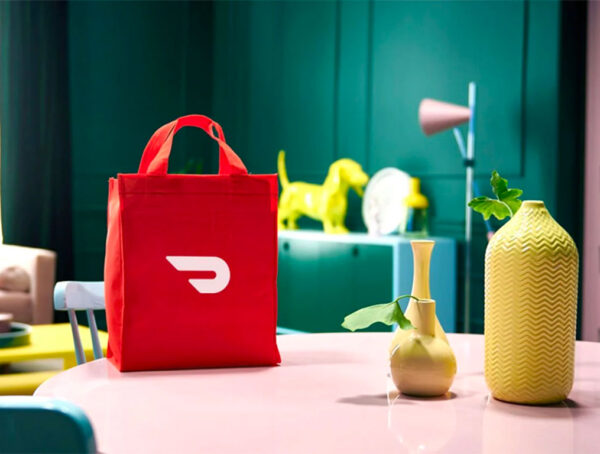 DoorDash is partnering with Meta to pilot Facebook Marketplace deliveries across multiple cities in the U.S. Drivers will only transport items …