Due to its sheer size and influence, Facebook has a big responsibility to keep discriminatory advertising off its platform. Part of the company's continued efforts to eliminate such practices, here are some recent updates to its ads policies and advertising tools. 
Months ago, Facebook promised to do more about stamping out discriminatory advertising. It's a real problem on the world's most advanced advertising platform – as the company explains in a recent newsroom post in which it also announced changes to its ads policies,
"discriminatory advertising can wrongfully deprive people of opportunities and experiences, particularly in the areas of housing, employment and credit, where certain groups historically have faced discrimination."
Committed to "providing better education to advertisers about [its] prohibition against discrimination and to strengthening the procedures [it uses] to enforce this prohibition," the company has met with civil rights leaders and policymakers over the last months, to find out how it can better enforce its policies, without decreasing the effectiveness of its advertising tools.
These are the results of months of work.
Advertising Policy Updates
Facebook has strengthened its existing prohibition of discrimination, partly by updating the policies themselves. Advertisers are not allowed to make discriminatory statements against people "based on personal attributes such as race, ethnicity, color, national origin, religion, age, sex, sexual orientation, gender identity, family status, disability, medical or genetic condition."

Advertiser Education
Facebook has created a new educational section providing further information about its policy on anti-discrimination. The section, reachable from within the Advertising Policies page, contains a wealth of "educational resources from government agencies and civil rights groups that specialize in combating discrimination."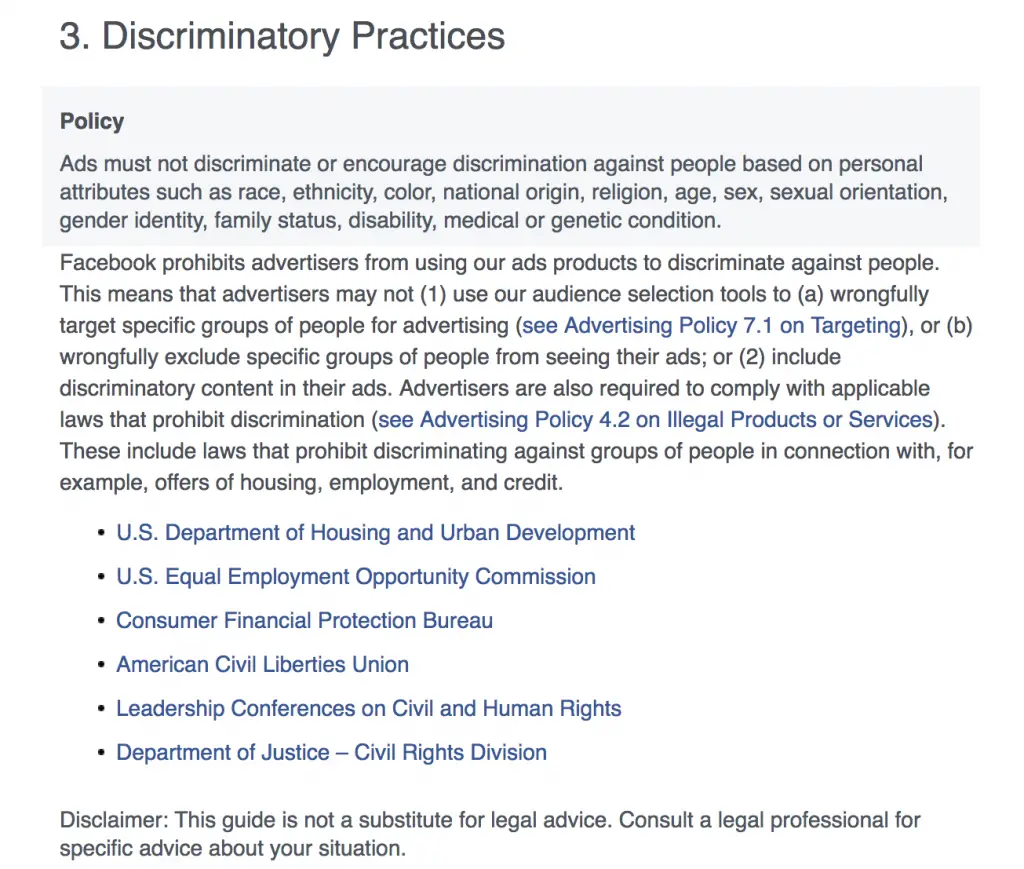 Stronger Enforcement Tools
Additional to the above, Facebook is testing machine learning technology that helps it automatically identify certain types of ads that stakeholders are concerned about in terms of how often they violate Ads Policies. The new technology will help Facebook serve notices and educational information about Ads Policies to advertisers who break the rules. It will also help Facebook to respond more quickly to violations of its policies.

From now on, ads that offer "housing, employment or credit opportunities" will be disapproved if they are targeted to Facebook's "multicultural affinity segments." As the newsroom post explains,
[quote]When an advertiser attempts to show an ad that we identify as offering a housing, employment or credit opportunity and either includes or excludes our multicultural advertising segments — which consist of people interested in seeing content related to the African American, Asian American and US Hispanic communities — we will disapprove the ad.[/quote]
Self-Certification Requirement
However, when an advertiser shows an ad identified within one or more of the three categories – but uses a different audience segment – Facebook will display information about its updated policy on anti-discrimination. The advertiser will then need to certify that it complies with the policy, and "with applicable anti-discrimination laws."

Facebook will continue to tweak its Policies and advertising tools to "promote inclusion and opportunity for underserved communities, while also protecting against discriminatory uses." For this, it will continue to work with stakeholders to work towards that goal, better enforcing its Ads Policies on anti-discrimination.
---
You might also like
---
More from Facebook
---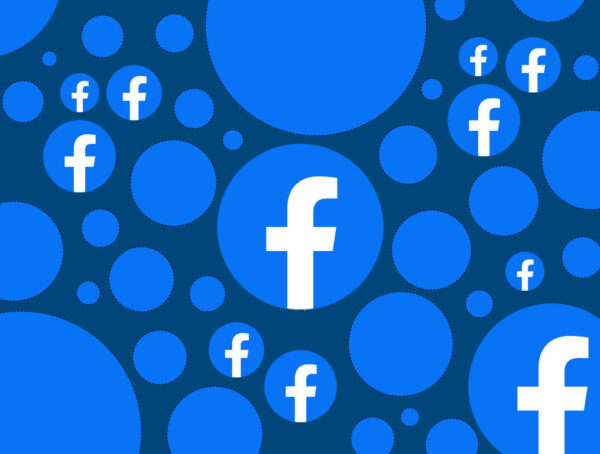 Facebook is introducing new "show more" and "show less" controls to let you adjust what you want to see on …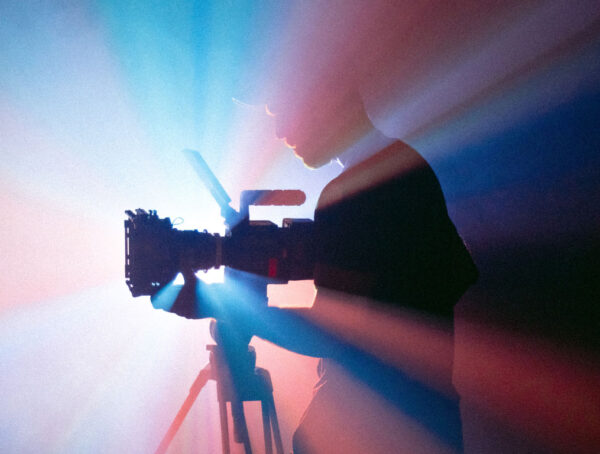 Meta has introduced the Facebook Reels API, a solution allowing developers to build a 'share to reels' option into their …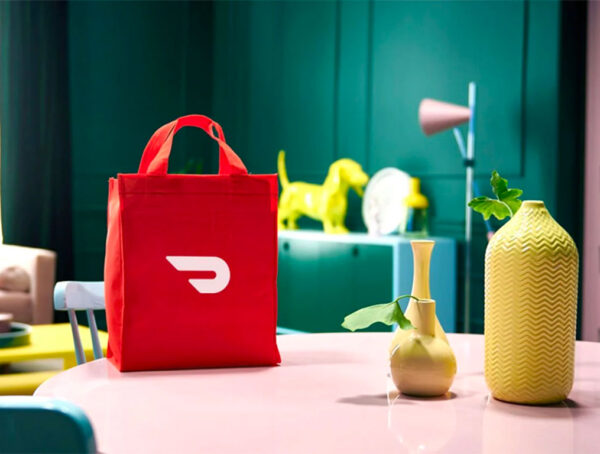 DoorDash is partnering with Meta to pilot Facebook Marketplace deliveries across multiple cities in the U.S. Drivers will only transport items …