It's been over a year since Messenger became its own platform, and since then it has changed a lot. It's not just an instant messaging service, and is fast becoming an ecosystem of bots with the power to offer users a host of different interactive services. And it's developing further and faster. In its latest update, Facebook has sped up Messenger's bot review process and made some important changes to its platform policies.
Introducing a 24 Hour Window for Standard Messaging
Facebook Product Manager Seth Rosenberg announced a policy update that includes a 24-hour window for businesses to "respond to a message initiated by a person in Messenger." This applies to those businesses and developers using the Send/Receive API and when the message was initiated in standard messaging. Rosenberg explained,
[quote]Each time a person responds to a business through one of the eligible actions […] the clock will reset. This new policy allows businesses to re-engage an inactive user, while also providing people with more relevant and timely information that they requested.[/quote]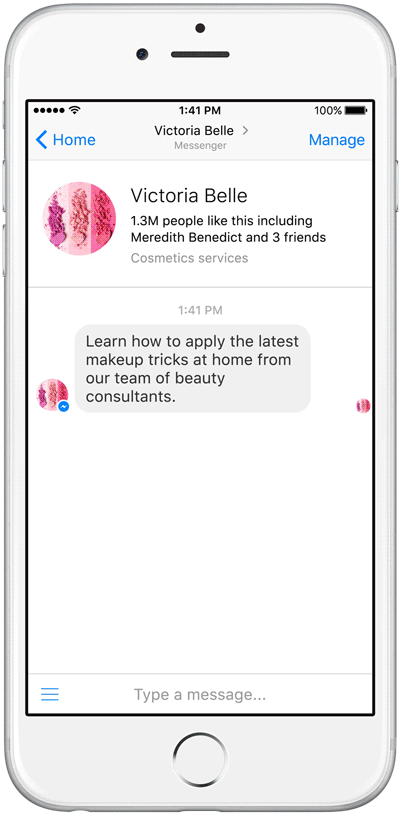 Similarly, if a business or developer provides
[quote]live chat support through the Send/Receive API, this is also subject to this new policy. If a business or developer is unable to respond within the 24 hour window (for instance, if they are offline or an issue takes longer to resolve), they have the ability to respond with one additional message outside of the 24 hour window.[/quote]
Also, promotional content has now been removed for standard messaging, and finally, template messages (receipts and flight notifications for example) can be sent outside the 24-hour window.
If you like our stories, there is an easy way to stay up to date:
Follow @wersm
Testing Subscription Messaging For Specific Use Cases
With regards to subscription messaging, Rosenberg explained that it must be opt in for all recipients, and that messages sent this way can be sent beyond the 24-hour window mentioned earlier. However, subscription messages do not have the same functionality as standard messages and businesses and developers cannot add promotional content to them. There are certain use cases that are eligible for subscription messaging:
– News: Bots whose primary purpose is to inform people about recent or important events or information in categories. Sports, finance, business, real estate, weather, traffic, politics, and entertainment.
– Productivity: Bots whose primary purpose is to enable people to manage their personal productivity with tasks. Managing calendar events, receiving reminders, and paying bills.
– Personal trackers: Bots that enable people to receive and monitor information about themselves in categories. Such as fitness, health, wellness, and finance.
If you like our stories, there is an easy way to stay up to date:
Follow @wersm
Faster Review Times And Approvals
To top it all off, Rosenberg also announced updates to the review process, and that applications will be reviewed "within five days of submission." If you are interested in finding out more about the updates, as well as the new review process policy, have a look here.
If you like our stories, there is an easy way to stay up to date:
Follow @wersm
---
You might also like
---
More from Facebook
---
Facebook Sparked, a video speed dating app,  is being tested as part of Facebook NPE team's exploration of the future …