The Rise initiative Facebook began in Brazil to aid ad agency professionals is now expanding to Canada, Italy, Singapore, and the US.
According to the US Bureau of Labor, ad agencies in the US have cut 4,800 positions, reaching their lowest staffing levels since 2014.
After piloting in Brazil and several other Latin American countries, Facebook is now bringing its Rise Initiative program to support unemployed or furloughed ad agency professionals to more countries. The announcement was made by Patrick Harris, Facebook VP of global agency development. Harris also added that Internet media employment is now reaching record highs.
"I've spent almost 10 years at Facebook working with agencies," Harris told Adweek. "This program is personal. Too many friends and colleagues have been furloughed and affected by the pandemic. If we can play a small part in giving these people new skill sets, that's important."
The Rise Initiative starts with a Facebook Group. To join, Facebook users must answer a few questions in order to ensure that they come from the agency community and that they have indeed been furloughed or lost their jobs.
The group provides free professional development content and digital skills training. The content is delivered either in the form of live-streamed Q&As sessions or prerecorded videos. It consists of three main pillars: learn, grow and thrive.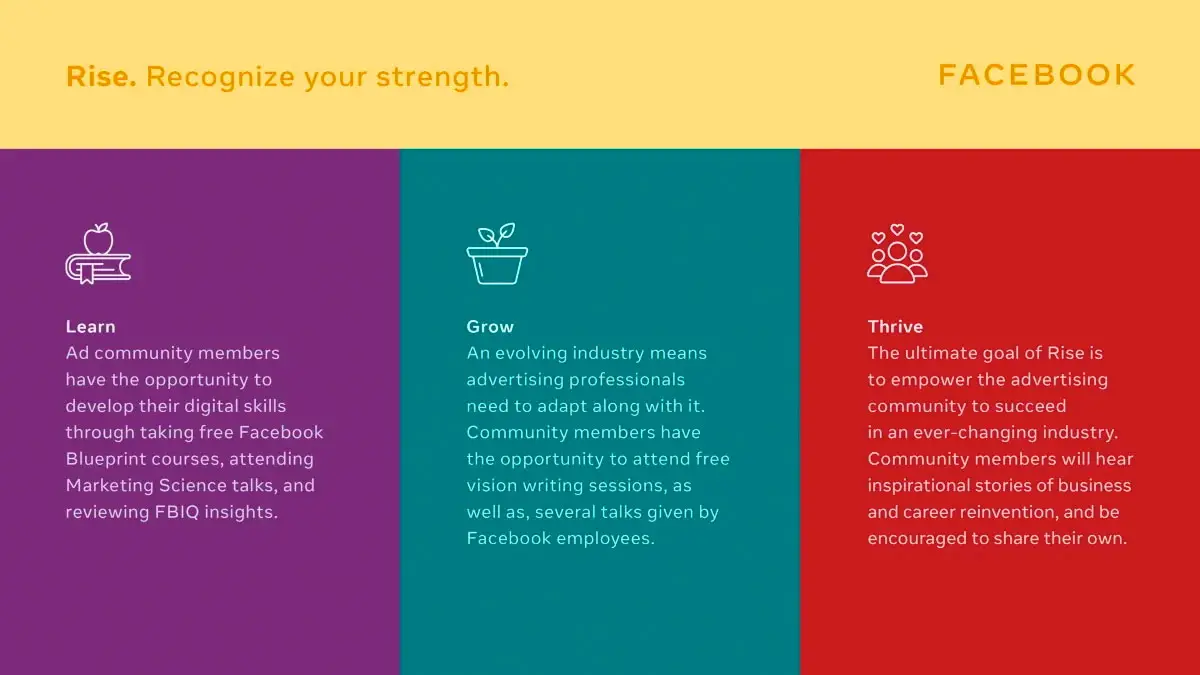 "Learn" focuses on educational resources to help people improve their digital and technical knowledge. It is managed by trainers from Facebook Blueprint and the topics cover creative strategy, media buying, and media planning as well as measurement training.
For the "Grow" component, Facebook partnered with Fast Forward Group to help people improve soft skills, with topics such as "Vision Writing."
Finally, the "Thrive" pillar will teach people skills like portfolio building, interview preparation, and resume writing. The purpose is clear: "help build resilience in an uncertain world."
"The agency business is a very human business," Harris said. "Part of our mission statement is giving people the power to share. There's never been a better time to be a marketer: There's so much opportunity out there."
---
You might also like
---
More from Care
---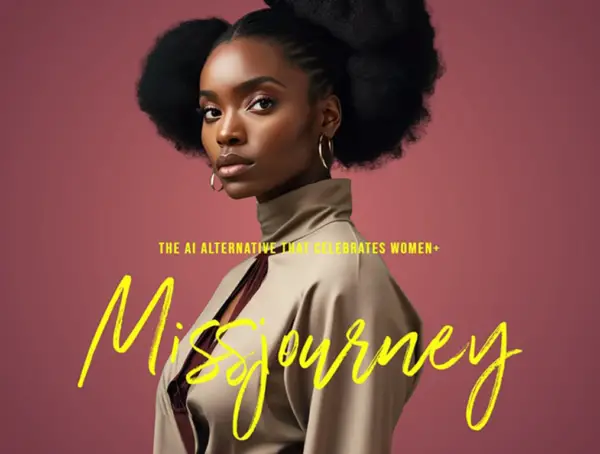 Missjourney is an AI tool that generates images exclusively of women, from CEOs to leaders, superheroes, doctors and engineers. TEDxAmsterdam Women …