Facebook has announced an additional commitment of $200 million to support black-owned businesses and organizations.
After pooling ideas from "diverse groups" of its employees on how it can better fight against racial injustice, Facebook is now going one step further from previous commitments with several new programs and additional funds to support Black-owned businesses and organizations.
Apart from the additional $200 million – part of a broader $1.1 billion investment in Black and diverse suppliers and communities in the United States, Facebook is also creating a new space in the Facebook app called Lift Black Voices. Furthermore, the company says it's also committed to building "a more diverse and inclusive workforce" to "better support communities around the
Since Facebook announced its $40 million US grand program, in the early days of the COVID-19 pandemic, the interest from Black-owned businesses has been tremendous, so it knows "they are facing enormous challenges," explains COO Sheryl Sandberg. "When we asked for ideas from employees, many suggested that there was much more we could do to support them."
Facebook Supports Black-owned Small Businesses
This year, Facebook is investing $100 million in Black-owned small businesses, Black creators, and nonprofits that serve the Black community in the US. This investment includes $25 million in support of Black content creators and $75 million in grants (in cash and ad credits) to support Black-owned businesses and nonprofits that are serving the Black community.
The goal is to spend at least $1 billion with Black and diverse suppliers in the coming year, and each year after it. Facebook says it will spend at least $100 million each year, with Black-owned suppliers.
Over the next three years, Facebook's Elevate program will reach 1 million members of the Black community, and 1 million members of the Latinx community in the US. The program provides free training in digital skills – anything from setting up an online presence to creating marketing materials and a lot more. Furthermore, 100,000 Black students will receive scholarships to work toward digital skills certifications through Facebook's Blueprint program.
Facebook is also creating a new space within its flagship app called Lift Black Voices. This is meant to "highlight stories from Black people, share educational resources, and inspire people to take action through fundraising for racial justice causes," explains Sandberg. "We asked employees to share ideas for new products and features to help fight racial injustice, and this was one of the more than 700 ideas submitted so far."
Finally, Facebook has committed to having 50% of its workforce coming from underrepresented communities by the end of 2023 and is working to double the number of Black and Latinx employees in the same timeframe.
Over the next five years, Facebook is committing to having 30% more people of color, with 30% more Black people in leadership positions. This will go hand in hand with the company's commitment to increase the representation of women in leadership positions.
---
You might also like
---
More from Care
---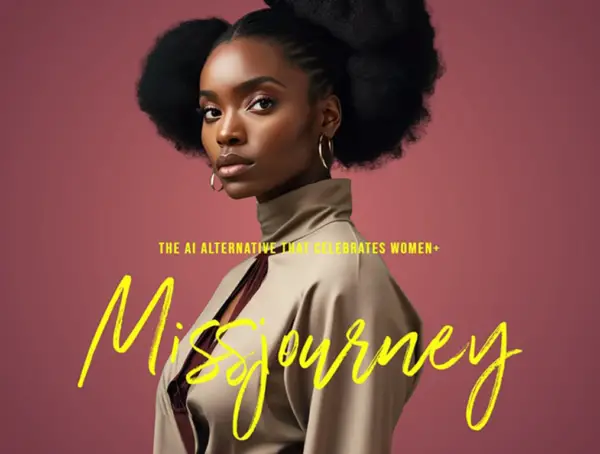 Missjourney is an AI tool that generates images exclusively of women, from CEOs to leaders, superheroes, doctors and engineers. TEDxAmsterdam Women …