Tired of mindless Retweets clogging up your Twitter timeline? Worry not. There is a solution. And it's dead-simple to use! 
A recent article in The Atlantic makes a pretty strong case against Retweets, saying that they are basically "trash." And if you're anything like the author, you will find Twitter to be calmer, slower, most certainly less repetitive, and "a little less filled with outrage" without them. So, if you do happen to share at least some of  Alexis Madrigal's dislike for retweets, I have some good news for you. There's a way to turn them off – en masse. But be warned: Retweets make up roughly one-quarter of Tweets on your timeline… Are you ready?
Enter, Blindfold – a new tool that works in a very simple way. You authorise it with your Twitter account, and choose between two options – Hide Retweets, and Show Retweets. The latter you already have, and Twitter itself has a tool against the former, to a certain extent, so what does Blindfold do? It cuts the clutter, by hiding all Retweets from other users in your Timeline. And the best part… you don't even have to use Twitter on a different site.
You can just turn it on and forget about it. But know this. Not ALL Retweets will be gone. There may be ones that you need to know about. Blindfold hides Retweets that were created when someone mindlessly (it's debatable) presses the Retweet button, not those that include people's commentary. So, it's not against ALL Retweets, right? Well, let's just say it gets rid of the mindless ones – the ones that someone seemingly didn't really think twice about. The trash. Oh, and by the way… you will still see promoted tweets and cards as well.
Blindfold only works on the desktop version of the platform, so you can still view everything normally on your mobile app. Try it. It might give your use of Twitter a whole new meaning.
---
You might also like
---
More from Reviews
---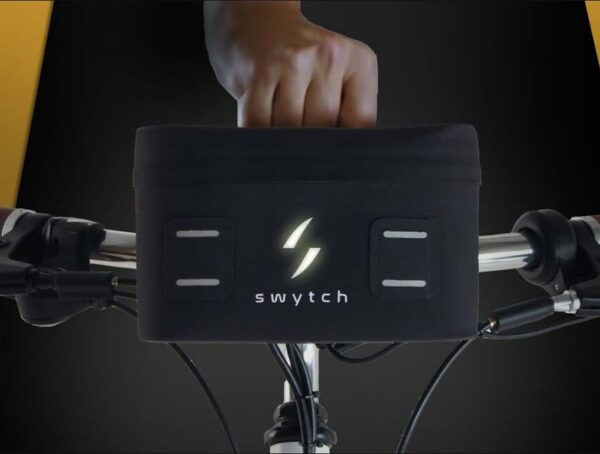 I converted my folding bike into an e-bike with the world's smallest and lightest conversion kit. I love riding my …