Domino's has launched a national ad campaign that lets Snapchat users play around and order pizza directly from the platform's Shoppable AR lens.
What is almost as good as a real pizza? Nothing gets even close. But this AR version of a Domino's pizza is not only fun to play with, it actually can order a real pizza for you. Starting this past Saturday, the pizza company has partnered with Snapchat to let users order directly from the new Shoppable AR lens.
The new Domino's Shoppable AR lens is about more than just ordering pizza of course. It's an amazing piece of AR creative. When someone uses the lens on their face, they'll see themselves wearing a pair of sunglasses which reflect a pizza in their lenses. But when flipped over, the camera will show an AR pizza box floating around the room. Even better, the box will open to reveal… well, a pizza.
The national campaign and AR lens was created by Kabaq, A New-York based AR company specializing in food. Kabaq shot real pizza on location before using its proprietary software to turn images into an AR rendering.
National shoppable AR lenses can only be bought through Snapchat's sales team. And they do not come cheap. Advertisers pay a flat fee of around $500,000. For that price, you will get the support from the different Snapchat's team in building and publishing your lens, of course. Snapchat says that with this flat fee of $500,000, advertisers can expect to reach between 15 and 20 million users that result in between 40 and 60 million impressions. A quick calculation gives a CPM of $12 to $15. At that price point, Snapchat is way more expensive than other platforms but one could argue that the interactive experience of a shoppable AR lens will translate into higher brand awareness, engagement and customer retention.
---
You might also like
---
More from Snapchat
---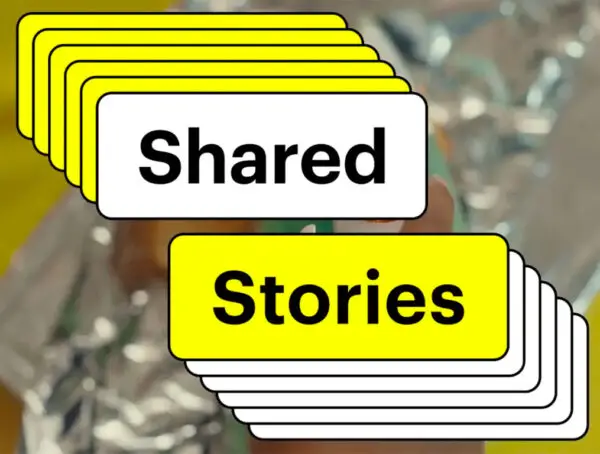 Snapchat shared stories will let users who have been added to custom stories invite their own friends to contribute. Custom Stories …