Social media are a significant part of our daily lives, changing our habits in many different ways. As with anything new, there are positive, but also negative effects on their wide implementation.
According to a recent infographic by WhoIsHostingThis, social media are capable of turning us into psychopaths, affecting our habits in a negative way. Whether it could even slightly relate to your case or not, there are still cases of people that belong to the results of such surveys.
Don't worry, this post does not intend to scare you! That's why we are also adding the positive effects of social media usage, as a comparison to the negative ones.
How does social media usage really affect us then?
For each downside, there is an upside, right? Well it is the same for social media :)
1a. Transparency & Authenticity
Social media reflect your real identity. By maintaining your authenticity you manage to win old and new friends that like your point of view.
1b. Untruthfulness & Insecurity
Of course, not everyone chooses to stay authentic when posting on social networks. That's how you end up creating a new persona, usually an improved version of your actual character, in order to make sure that you're likeable.
Did you know: 25% of Facebook users said they falsified some of their account information
Tip: There's no need to present a better version of yourself. People can tell whether you're really authentic or not!

If you like our stories, there is an easy way to stay updated:
Follow @wersm
2a. Connection
The greatest advantage of social connectivity is the ability to reach everyone in just a few seconds, in a fast and reliable way. Communication has changed forever and thus, it also affected our behaviour when looking for the best way to connect with our family and friends.
2b. Disconnection
Social media is not only about connection, but also about disconnection. Our constant connectivity may lead us to social media addiction, sacrificing our real-life moments for their digital representation.
Did you know: 24% of people missed important moments in real life because they were too busy trying to share them on social channels.
Tip: Find a balance between digital and real life. Yes, they are both part of your actual life, but there's no need to stare at a screen and chat with your friends, while you're actually out with them!

3a. Being Part Of A Community
It's amazing how social media may unite people all over the world, sharing the same interest, passion, thoughts and worries. We all feel the need to be part of a community and social networks offer the right medium to do it!
3b. Egocentricity
Except for being part of a team, social media may also turn you into a narcissist, due to the easy of posting pictures and sharing status updates about your daily life.
Did you know: there are 90 million self portraits on Instagram!
Tip: People don't need 5 selfies of you per day. Neither do you!

4a. New Behavioural Patterns
The daily use of social media allows us to learn how to juggle from one task to another, with multitasking feeling almost natural. What's more, we are now adjusting to a new reality of online dangers and security issues, learning how to deal with them and most importantly, how to avoid them.
4b. Poor Behavioural Controls
However, not everyone has good intentions online. From hacking to bullying, there are many cases of people that struggle to find the positive use of social media.
Did you know: 42% of young people report that they have been victims of cyber bullying.
Tip: Always seek for advice. From consulting to action, the right help is out there.

Are You Afraid Of Social Media?
Even if you believe on the evil nature of social media, there is also another side that is not just good, but also helpful.
All you have to do is stay authentic, increase your digital literacy and enjoy the benefits of social media usage!
* See the full infographic by WhoIsHostingThis here.
---
More from Experts Talk
---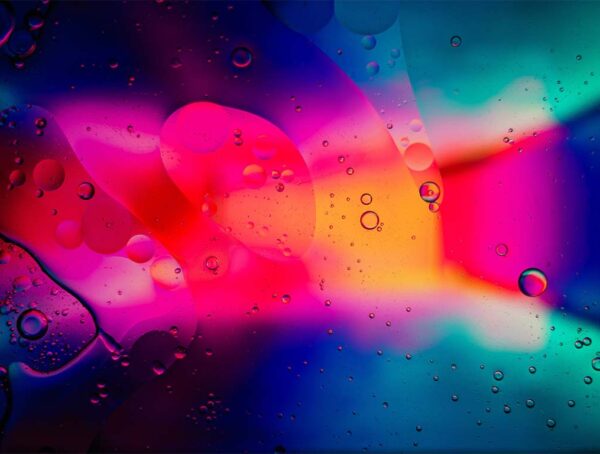 In this month's experiment, we set out to find out whether adding custom alt text on Instagram posts improves reach.