Sales of CryptoPunk NFTs increased dramatically in the past week, with daily trading up by over 1,300% and prices up over 50%.
Cryptocurrency whales (people or organizations with big crypto holdings) went on a shopping frenzy for CryptoPunks over the weekend.
Some of the bids stamped record prices on the popular tokens produced by Larva Labs, and cumulatively moved the average medium price for CryptoPunks NFTs from $87,800 USD to $135,000 USD in just one week, from July 24 to August 1. Transaction volumes on Sunday alone hit $22 million USD.
To understand why the CryptoPunks NFT series is so popular that they generated such a lavish purchasing frenzy among big wallet holders, it's important to know the history behind the digital collectibles.
Larva Labs launched 10,000 CryptoPunks NFTs in 2017, which are basically a series of 24×24 pixelated avatar NFTs. The series is one of the first NFT avatar projects and many consider it to be the "holy grail" of the NFT market.  Revelations that many popular figures were included as bidders have also added to the frenzy.
On Friday, entrepreneur Gary Vaynerchuk purchased CryptoPunk #2140 – part of one of the most popular NFT series – for an equivalent of $3,764,576 (1,600 ETH), according to a Twitter account that provides information on the NFT series.
Punk 2140 bought for 1,600 ETH ($3,764,576.17 USD) by 0xd6a984 from 0x497059. https://t.co/Jx6k65riVf #cryptopunks #ethereum pic.twitter.com/xPfVywTj1a

— CryptoPunks Bot (@cryptopunksbot) July 30, 2021
On the same day, an anonymous investor one-upped Vaynerchuck and spent $7 million USD (2,700 ETH) on 88 CryptoPunk NFTs. It is believed that the investor purchased over 100 of the highly-priced digital collectibles.
Gary Vaynerchuck (also referred to as Gary Vee) has been a loud supporter of NFTs for many years and confirmation of his latest purchase has drawn attention to the collection, marking one of several purchases over the weekend with final prices ranging between five and six figures.
Gary Vee even launched his own NFT line earlier this year called VeeFriends, which includes physical rewards like a meet-up convention.
Although he has been bullish on several recent NFT projects, he has also thrown caution to the overall market given the large supply from numerous projects that could lose value over the next few years.
When it comes to CryptoPunks though, he remains bullish.
"Hasn't even started … not worried about micro dips over next decade … the macro is clear," he responded to a Twitter user.
Hasn't even started .. not worried about micro dips over next decade .. the macro is clear

— Gary Vaynerchuk (@garyvee) July 30, 2021
According to CryptoSlam, a site that tracks top NFT projects, CryptoPunk NFTs are ranked third in terms of dollars. Their collective transaction volume so far stands at $422.4 million from 14,775 transactions since their launch in 2017.
The most expensive single CryptoPunk NFT sold so far is CryptoPunk #3100, one of nine aliens out of the total 10,000 CryptoPunks created so far.
The Sotheby's auction closed at over $11,7 million and the alien avatar was purchased by Shalom Meckenzie, the largest shareholder of Draftkings Inc. The highest amount paid for a group of Punks was $17 million for a total of nine CryptoPunks, purchased from Christie's in May.
In comparison, the first CryptoPunk transaction was priced at $76 back in 2017.
You might also like
---
More from Tech
---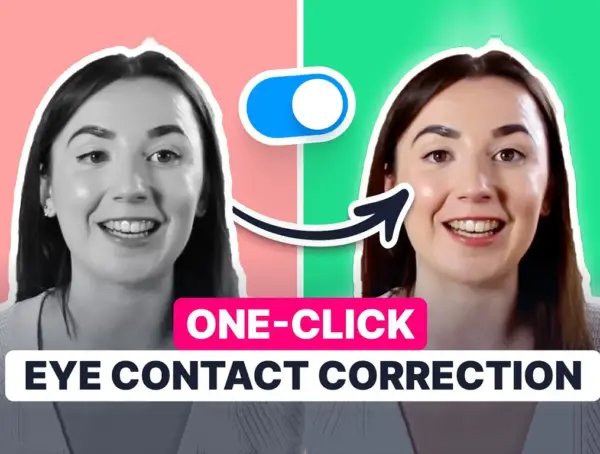 How many times have you struggled to keep eye contact with a camera when filming a video and reading off …