About six months after becoming the most-followed person on Instagram, Ronaldo has become the most-followed person ever on the platform.
In September 2021, Cristiano Ronaldo became the most-followed person ever on Instagram with 237 million followers. Fast forward six months and the Portuguese Manchester United superstar crossed the milestone of 400 million followers the day after celebrating his 37th birthday with his wife, Georgina Rodriguez.
The former Real Madrid soccer player has published 3,242 posts with an average of 10 million likes per post, while he only follows 500 accounts.
As a caption to his birthday picture post, the day before hitting the world record, Ronaldo wrote, "Life is a roller coaster. Hard work, high speed, urgent goals, demanding expectations… But in the end, it all comes down to family, love, honesty, friendship, values that make it all worth it. Thanks for all the messages! 37 and counting!"
Fellow soccer champion Lionel Messi comes third in popularity on Instagram, counting 306 million followers, just what looks like a handful of supporters less than Kylie Jenner. The latter takes second place with 309 million followers.
Below the top three podia for popularity, the Instagram crowd crowns Selena Gomez in fourth place with 295 million followers and Dwayne "The Rock" Johnson in fifth.
Meanwhile, the official @instagram account remains the most popular non-personal account with 469 million followers. Instagram follows just 98 accounts and has made 7,049 posts.
---
You might also like
---
More from Instagram
---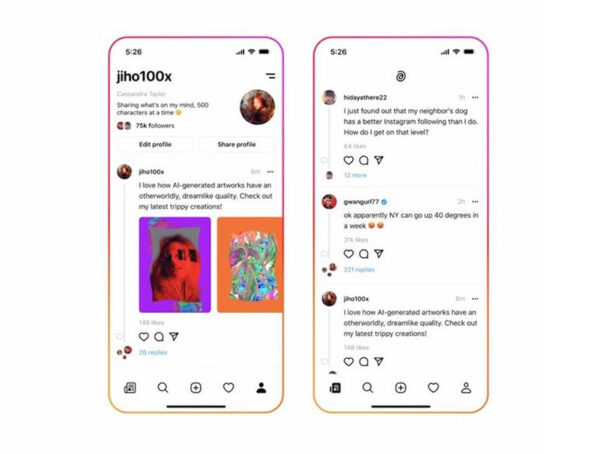 Instagram's rumored text-based Twitter competitor still does not have a name, but now we know what it might look like. The …