Google announced that clicking on featured snippets now takes you directly to the relevant section on the source page and highlights it in yellow.
For the last few years, Google has been testing a feature on AMP pages that makes it easier for users to find what they're looking for on the web pages they visit after clicking on featured snippets. The idea is to take people directly to the content that made them click on a featured snippet, while also highlighting the content (in yellow) within the web page they visit.
After testing, Google has now announced that the feature is live for all web pages – not just AMP pages.
There is no markup needed by webmasters. This happens automatically, using Scroll To Text for HTML pages https://t.co/cE9O2cBgKu. See also more background here: https://t.co/vKFmR3HLK3

— Google SearchLiaison (@searchliaison) June 3, 2020
The feature works without having to do anything to a site's code, so no markup is needed. Also, it should work on most featured snippets and most web browsers – depending on their technology, of course, as it uses Scroll To Text for HTML pages. Finally, it works both on desktop and mobile searches.
A help document describing the feature says, "clicking a featured snippet takes the user directly to the featured snippet text on the source web page. This happens automatically. There's no markup needed by webmasters to enable a featured snippet. If a browser doesn't support the underlying technology needed, or if our systems can't confidently determine exactly where within a page to direct a click, clicking a featured snippet will take a user to the top of the source web page."
This new feature should benefit searchers who don't have the time or patience to go through a page to find exactly what they were looking for, and thus it could lead to a better search experience overall. However, especially for publishers, it could lead to strategically-placed ads (i.e., at the top of a page) not being seen by users coming from Google Search.
Therefore, it might make sense for website owners to rethink the placement of said ads or other important links like CTAs.
---
You might also like
---
More from Google
---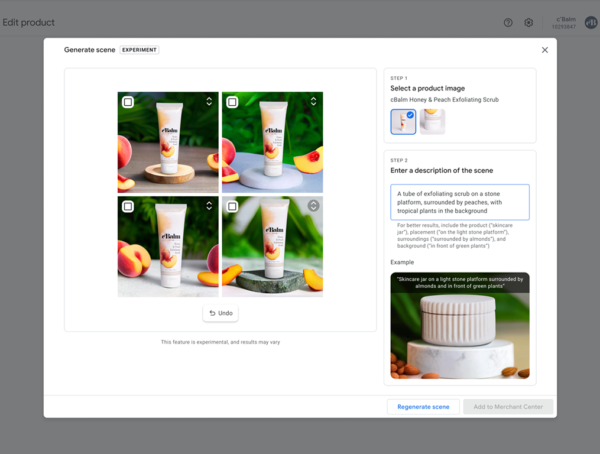 Google is launching Product Studio, a new tool that lets merchants create product imagery for free, using generative AI. Google Product …