Chrome will now start blocking some long non-skippable ads pre-roll ads, mid-roll ads of any duration, and image ads that appear on top of playing videos.
Based on research from 45,000 consumers around the world, the Coalition for Better Ads has updated its standards, adding three ad experiences that users find "particularly annoying" in videos that are less than 8 minutes long. The Coalition has announced that website owners should now stop showing these ads to their visitors, and following the Coalition's lead, as of August 5, 2020, Chrome will stop showing all ads on websites that do not comply and repeatedly show them.
According to the Coalition for Better Ads, the most disruptive types of ads that run before, during, or after a video that is less than 8 minutes long are the following:
Long, non-skippable pre-roll ads or groups of ads longer than 31 seconds that appear before a video and that cannot be skipped within the first 5 seconds.
Mid-roll ads of any duration that appear in the middle of a video, interrupting the user's experience.
Image or text ads that appear on top of a playing video and are in the middle 1/3 of the video player window or cover more than 20 percent of the video content.
It's important to note that all sites with video content – YouTube.com included – will be reviewed for compliance with the Coalition's Standards, and Google says it will update its product across its ad platforms "as a result of this standard, and leverage the research as a tool to help guide product development in the future."
Website owners can review their site status in the Ad Experience Report, a tool built to help publishers understand if Chrome has identified any ad experiences that violate its standards on their site.
Last week, Chrome started to update the Ad Experience Report with information that can help those publishers resolve any issues with these new video standards.
As part of its efforts to create a better experience for users browsing the web and to protect them from annoying and intrusive ads, in the last few years, Chrome has been blocking pop-up windows and warning users if a page they're visiting contains malware. Last year, it also started removing ads from websites that "continually show intrusive ads that violate industry standards," again following on the Coalition's lead.
This latest move marks one step further in protecting users from annoying and disruptive ad experiences.
---
You might also like
---
More from Google
---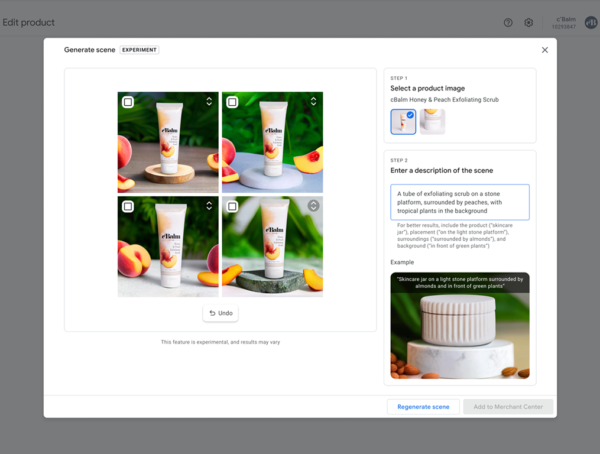 Google is launching Product Studio, a new tool that lets merchants create product imagery for free, using generative AI. Google Product …