WhatsApp has finally added a feature that heavy users of the app have surely wanted for some time. Messages can now be deleted from conversations. Sort of. 
WhatsApp silently added this very useful little feature recently, but it comes with a caveat (or three). Firstly, if you want to delete a message, you will have to be quick – it will only work within seven minutes of the message being sent. Secondly, it will only work, if everyone in the conversation has the latest version of the app, on Android, iOS or Windows mobile.
We all know what the probability of that is, as most people don't really keep their apps up to date.
And thirdly, there is no indication if the message you tried to delete was deleted at all. So, you also will have no idea whether anyone actually saw your message before you tried to delete it. If you are successful, the other people in the conversation will simply see "This message was deleted." It sounds great, but it's certainly not perfect. Either way, we're happy that the feature even exists.
If you'd like to use it, WhatsApp describes it in its FAQ section. Here's how it works:
Open the app and navigate to the chat where you can find the message you want to delete.
Tap and hold the message.
A menu will pop up – choose Delete. You can also select more than one message to delete at the same time.
After tapping Delete, tap on Delete for Everyone.
If you don't have the feature yet, worry not – WhatsApp's been slow to roll it out, so you may get it soon. A reinstall of your WhatsApp app might just do the trick though.
---
You might also like
---
More from WhatsApp
---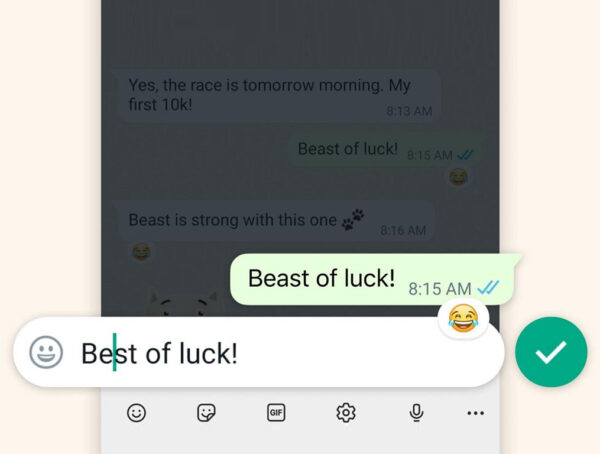 WhatsApp announced today it will finally let users edit messages, one of the most anticipated features. You will have 15 minutes, …