To keep ownership of Banky's "Love Is In The Air" in the hands of the community, NFT platform Particle is dividing up the artwork into 10,000 NFTs.
After purchasing Banksy's iconic "Love is in the Air" at a Sotheby's auction in May for $12.9 million, NFT platform Particle is now fractionalizing the artwork into 10,000 NFTs and selling them at auction.
As Barron's reports, the unique 100-by-100 sections of the painting will be auctioned between January 10 and 14, 2022 for approximately $1,500 USD each, on Particle – an NFT platform co-founded by former Christie's post-war and contemporary art chairman, Loïc Gouzer.
Winning collectors participating in the auction will be randomly assigned their pieces, meaning they won't be able to pick which particle to buy.
In addition to receiving the physical painting upon the auction's completion, the Particle Foundation will receive 10 symbolic NFTs out of the 10,000 as a way to ensure that no buyer can ever own all the pieces of the puzzle and claim possession of the physical painting.
"The whole point of this project is to build the greatest collection in the world, owned digitally by the community, and preserved physically by the foundation," said Particle CEO Harold Eytan.
The non-profit foundation assures that they will never sell the physical piece.
Successful bidders will have the option to put their pieces up for sale on any secondary NFT marketplace with the expectation that their piece will rise in value and make them a profit from the sale. "Once you are an owner of a Particle it is up to you to do what you please with it," states Eytan. "They can [sell it] via a variety of secondary marketplaces, or on Particle's own marketplace."
Commenting on the choice of the Banksy masterpiece as the first to launch the Particle project, Gouzer stated that "Banksy has turned the art world on its head. Widely regarded as one of the most iconic creators of the 21st century—his daring, humanitarian nature and a strong belief that art should be for everyone reflects the mission at Particle."
According to Particle, the Love is in the Air painting is only the first piece the project will fractionalize and auction off. As its mission states, Particle is looking to "acquire some of the most important fine art masterpieces in the world, and to put them in the hands of the Particle community."
---
You might also like
---
More from Tech
---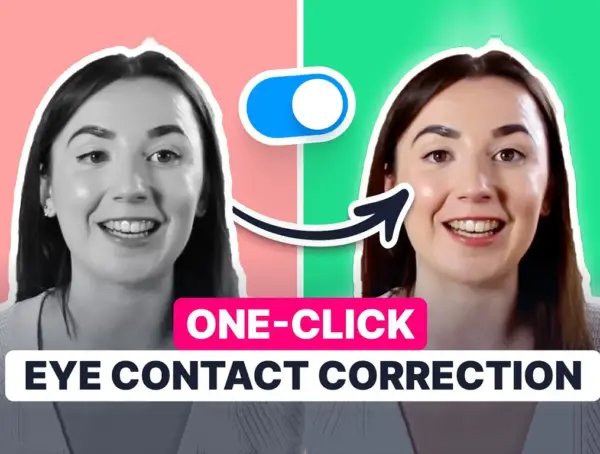 How many times have you struggled to keep eye contact with a camera when filming a video and reading off …