Hasbro and Universal Brand Development have announced a collaboration between Transformers and Back to the Future with a new special edition figure.
To celebrate the 35th Anniversary of the Back to the Future franchise, Hasbro and Universal Brand Development have announced an exclusive collaboration that introduces a new limited edition 'Gigawatt' character that is available to pre-order now! An IDW comic book is also being created for BTTF and Transformers fans.
The first-ever Transformers-Back to the Future collaboration, introduces the all-new Gigawatt character, which transforms from the film's iconic DeLorean "time machine" in just 17 steps.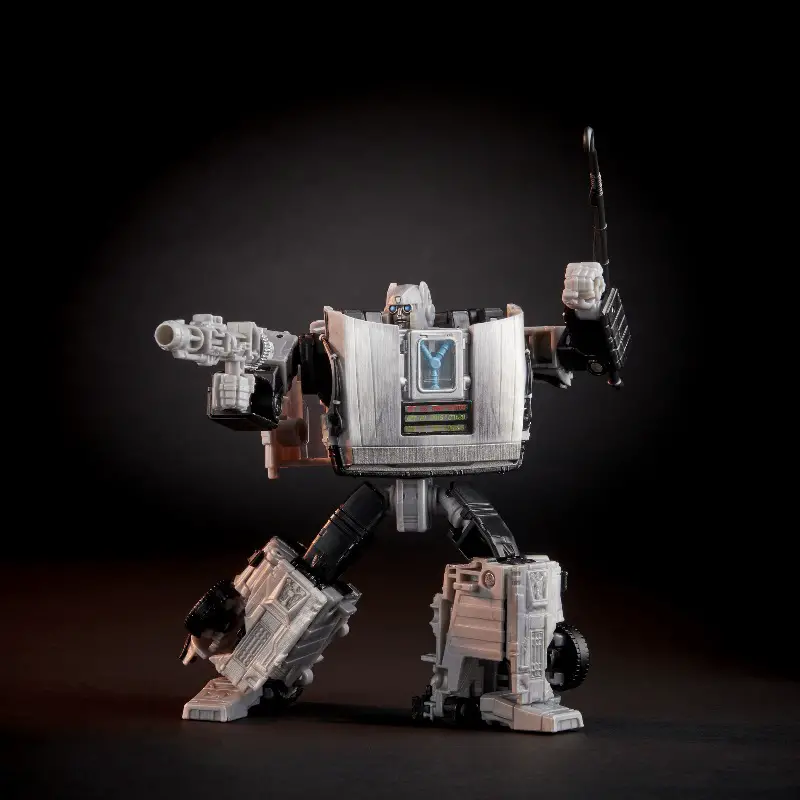 In robot mode, the Gigawatt figure stands at 5.5 inches tall, complete with a blaster and whip antennae. The figure also features several details from the film – like Doc Brown-style goggles, a flux capacitor chest piece, and time circuits.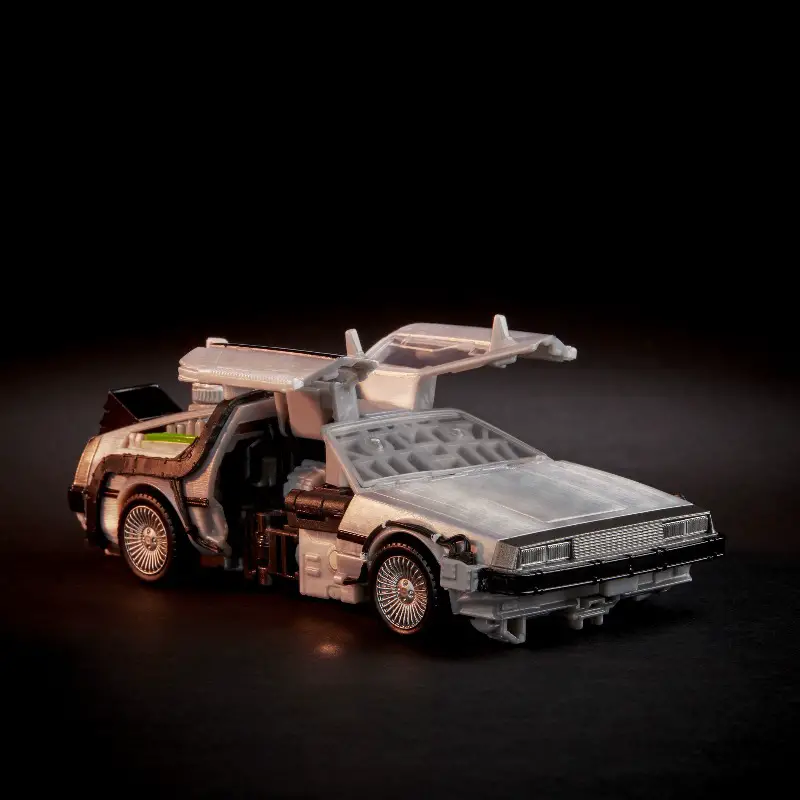 In time machine mode, the car's gullwing doors open normally, and its wheels rotate from vertical to horizontal to create the hovering effect seen at the end of the Back to the Future film.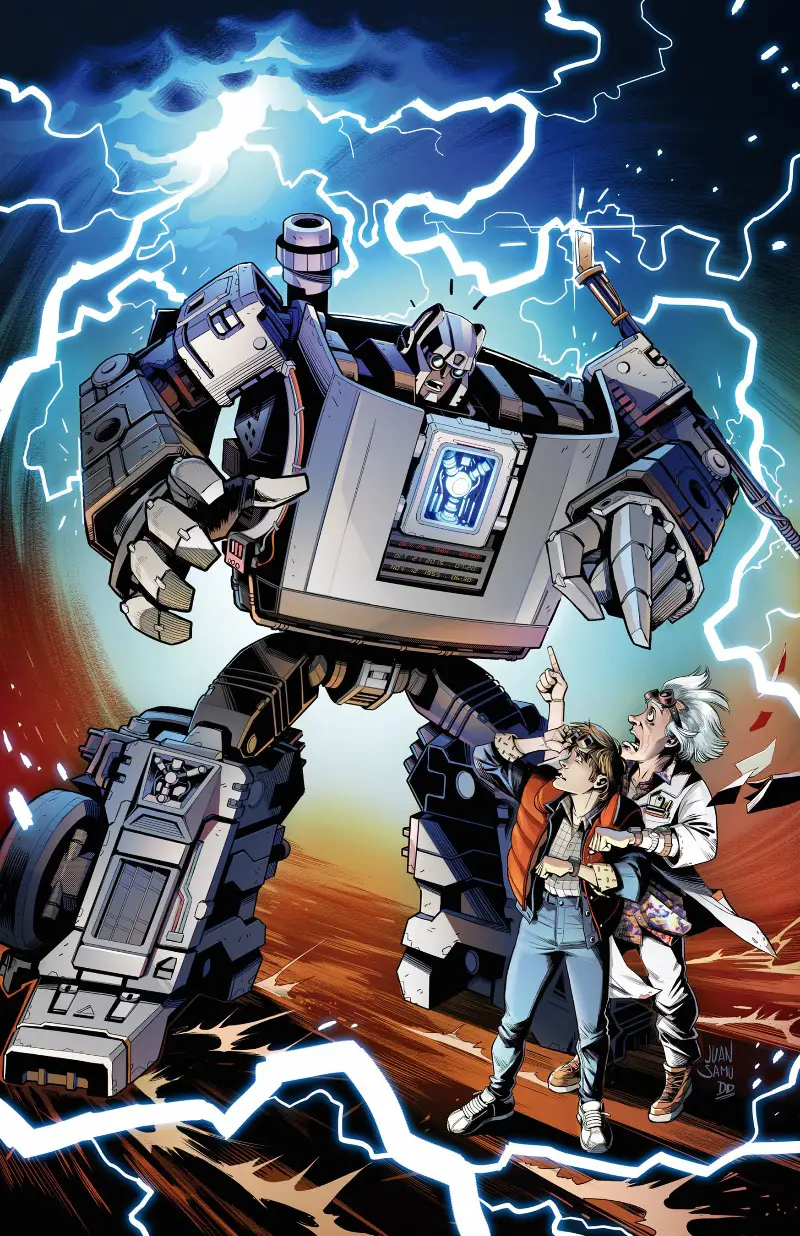 In addition to the collectible figure, IDW will release a new four-part Transformers / Back to the Future comic book series. The story synopsis has also been revealed:
"Marty McFly has just returned to his home sweet home, Hill Valley 1985, and everything's looking up… that is, until Marty and his friend Doc Brown's time machine attracts the attention of the Decepticons! With one small mistake, Marty finds himself thrust into an adventure to stop the Decepticon plot in the past, present, and future… all with the help of a new time machine: the Autobot, Gigawatt!"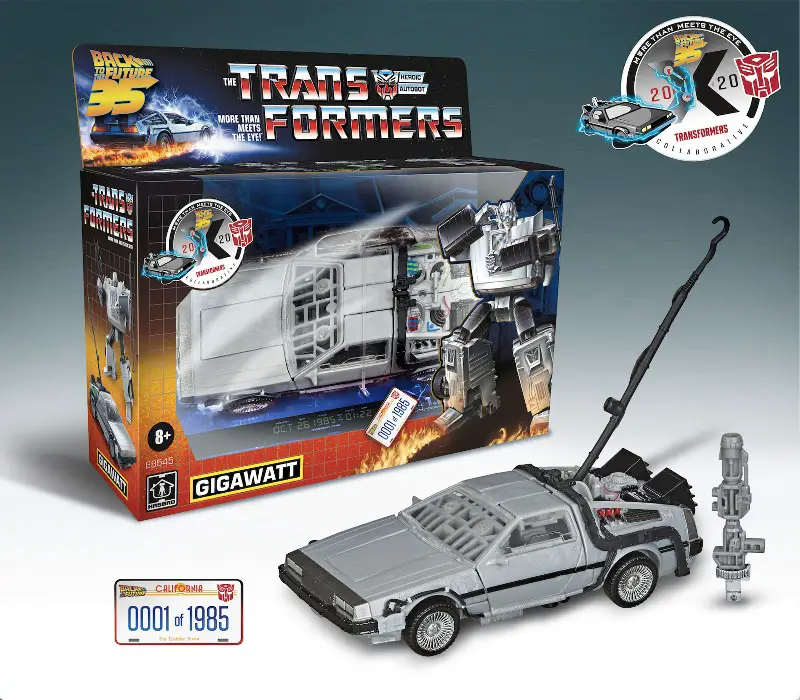 The Gigawatt figure is now available for pre-order at Walmart.com. Still, you are unlikely to find one of the 1,985 exclusive, limited edition numbered pieces that honor the 35th anniversary of the first film's release – July 3, 1985. At the time of writing, the figure is out of stock. If you're desperate, you could probably look on eBay, but be warned… prices will be high!
You may, however, be lucky the second time around, in October 2020, with the re-release of the figure on HasbroPulse.com and select retailers around the world. Part one of the comic book will also be available on October 1, 2020.
---
You might also like
---
More from Lifestyle
---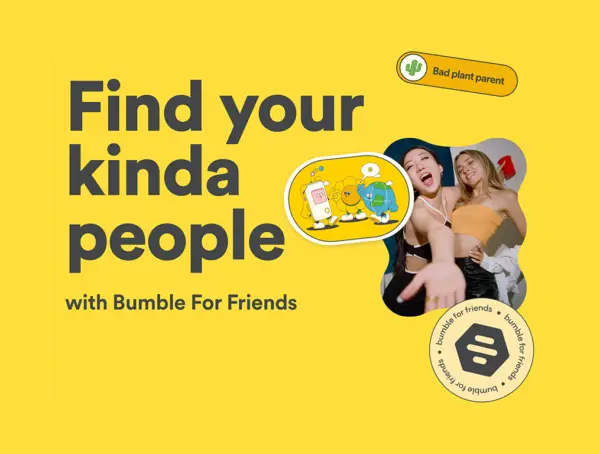 Dating app Bumble said it is testing a separate app, Bumble for Friends (BFF) in select markets to help users …