There was a time when only celebrities received record-breaking engagement on their social media posts. Then, the Internet had a better idea. 
So, Kylie Jenner announced the birth of her baby last February, and that post made history as the most-liked of all time. Nearly a year later, the record has once again been broken by an image of an egg. And by the looks of it, it's a pretty regular-looking egg: Orange-brown, freckled, egg-shaped. Nothing more, nothing less. Just an egg.
Well, the egg, @world_record_egg has received more than 38 million likes and counting and over 1 million comments, but this number is sure to increase significantly as this stunt gathers more and more momentum. The account the image belongs to has over 5.3 million followers and just one post. The account's description alludes to the "EGG GANG," whatever that means. There's also an email address in case anyone would want to contact the account owner, who is understandably keeping a low profile.
https://www.instagram.com/p/BsOGulcndj-/
Does this make you feel a bit useless? Sure, I get it. You toil day after day to take the perfect picture, craft the perfect message, or choose the perfect hashtag, just to get a few hundred likes (if you're lucky), and some funny guy comes along and uploads a picture of an egg which is now world-famous. What is the world coming to?
Well, it's stories like these that remind us just how unpredictable social media is (and the Internet by extension), and how fickle people are at the end of the day. But, do you know what will go viral? No. Nobody does. Countless scientists (and not only) have wasted time on trying to find the answer to that question, but all have failed so far.
Do we know why – or how – @world_record_egg has the world's most-liked post ever on Instagram? Could it be that whoever is behind this has significant resources that would help this happen? Perhaps the EGG GANG is a pretty well-connected Instagram pod? Could a random kid off the street make something like this happen? What would your guess be?
The story of the most-retweeted Tweet might shed some light on this. On the one hand, you have that record-breaking chicken nugget Tweet from a 16-year-old high school student back in 2017, and on the other you have the Japanese billionaire who paid random people to retweet him, thus breaking that record again.
Honestly, it's chaos, and that's what people seem to love. That and a good lighthearted gag once in a while. And it just so happens, that the Internet is full of both.
[UPDATE: The EGG GANG is now selling merchandise… what's next?]
Of course, we had to find out who was behind it…
https://www.instagram.com/p/BsrdLLfnB6L/
---
You might also like
---
More from Instagram
---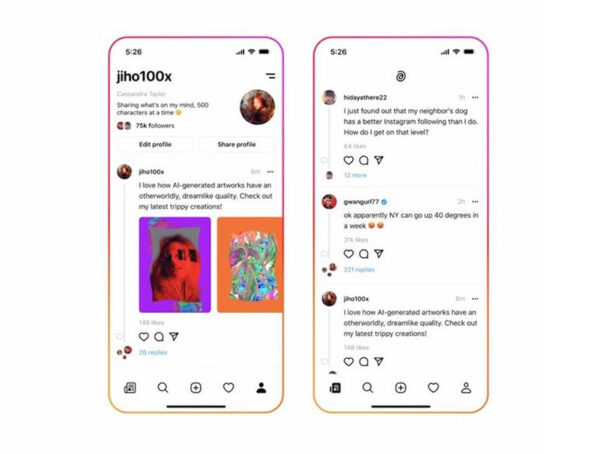 Instagram's rumored text-based Twitter competitor still does not have a name, but now we know what it might look like. The …