No. SEO is not dead. And social media – especially Facebook – play a major role in how well you do it it. Here's a short little guide (emphasis on short) to what you should be doing on Facebook, to get great SEO.
SEO – Search Engine Optimisation for short – is the process of optimising your online presence so that you, your brand, or your company is more discoverable on search engines like Google. It's important, because you really want to be seen on Google, in order for potential customers to be able to find you.
If you belong to the group of "old school marketers," you may still be living under the misconception that SEO is only something that one does for a website. Wrong. SEO depends on many signals, and good website stats are only part of it. Social media are another. Facebook, with over 1.6 billion active monthly users is very important. So, here's how to optimise for SEO on the platform, according to highervisibility.com.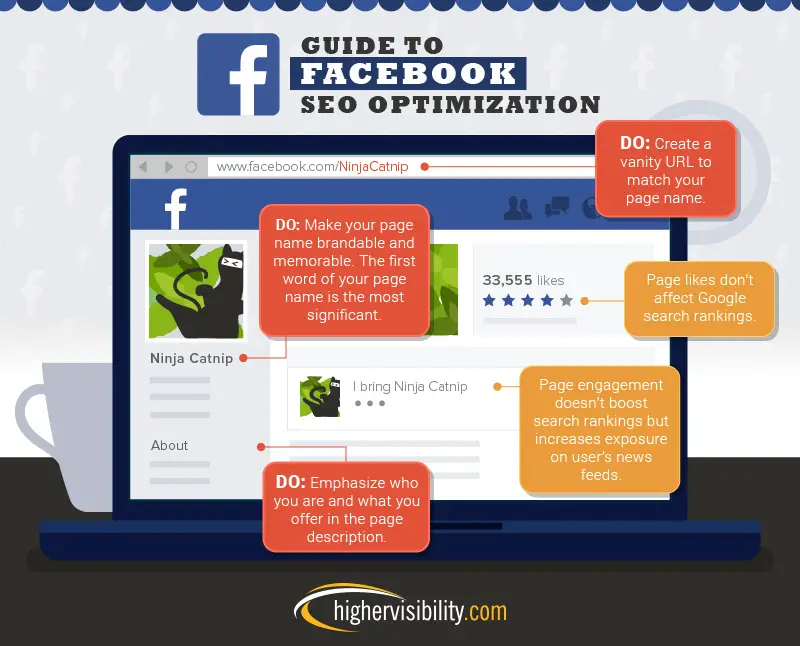 Create A Vanity URL
Once you set up you new Facebook page, you will need to create you own unique Facebook and Messenger username and Facebook URL. On any newly-created page the URL is messy. You need to delve into the page settings, and choose a username that is as close as possible to what your page is about. Whether it's a person or a brand, your username and vanity URL should reflect it.
Remember though, that you will not be able to either transfer or change your username, so choose wisely. Of course, if your brand name changes, you can ask Facebook to change it for you. You may have to provide supporting evidence of this though, before Facebook's team will help.
Use A Relevant Facebook Page Title
The name of your Page is also the title of your Page. It appears right at the top of the page or browser tab, and it appears in search results as a meta title. It's best to use "brandable or memorable" names for your Facebook Page. The word will be the most important, so thing carefully.
Complete Your Page's Information
In short, don't forget to fill out the "About" section of your new Facebook Page. It's extra information that not only will help your brand appear in search results, but it will also help you "make a connection with your audience." Highervisibility.com explains that you should,
[quote]Emphasize who you are, and focus on the value proposition. Remember that you're trying to convert the visitor who reads the information as much as you're trying to improve your overall exposure.[/quote]
Seek To Engage Your Audience
Engagement metrics don't actually impact your position in organic search results that much, but they do matter. It does however increase exposure to your audience. And exposure leads to increased discussion – which is then linked to increased website visits, and awareness. If you're engaging your audience, it means that you are talking to people about thing they like and care about. Try to do this with more relevant content.
---
You might also like
---
More from Experts Talk
---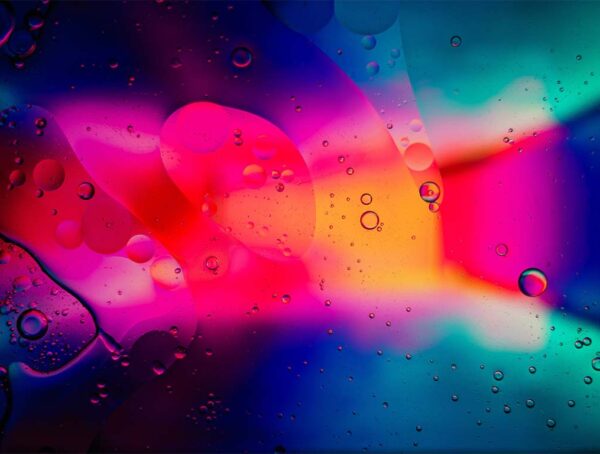 In this month's experiment, we set out to find out whether adding custom alt text on Instagram posts improves reach.