Ever since carousel ads were launched on Facebook I am sure many of you have been trying to find an opportunity to use them in some really awesome creative way… Some brands have already done so successfully and we've certainly seen some good attempts in our News Feed. Carousel ads, if used correctly, reap really great results, so for anyone trying to think of good ideas, here are 7 creative ways to use them.
In case you are not aware of carousel ads, they are a Facebook ad format that "allows advertisers to showcase up to five clickable images or videos within a single News Feed ad". Facebook explains:
[quote]Carousel ads can be used for link ads or mobile app ads to drive people to websites or apps. On average, it's driving 30-50% lower cost-per-conversion than single-image link ads."[/quote]
1. Showcase A Product And Its Details/Features
Look at how this company used the layout of multiple images to present their product, and to explain a little bit more about it. In just three images they have showcased the product itself and its features. Each image describes a different feature and the product is visible throughout.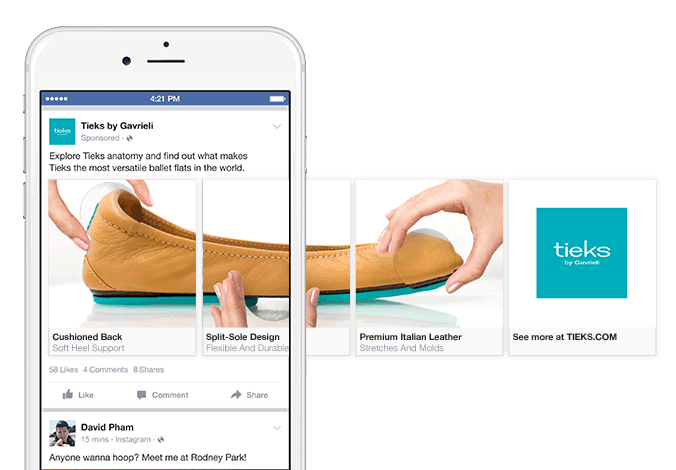 If you like our stories, there is an easy way to stay updated:
Follow @wersm
2. Demonstrate The Use Of A Product
In this example, the advertiser shows people how easy it is to use its product – as easy as one, two, tree…four. Either way, the entire process doesn't necessarily have to be shown. It could just be a teaser, or a symbolic indication of how easy it is to use.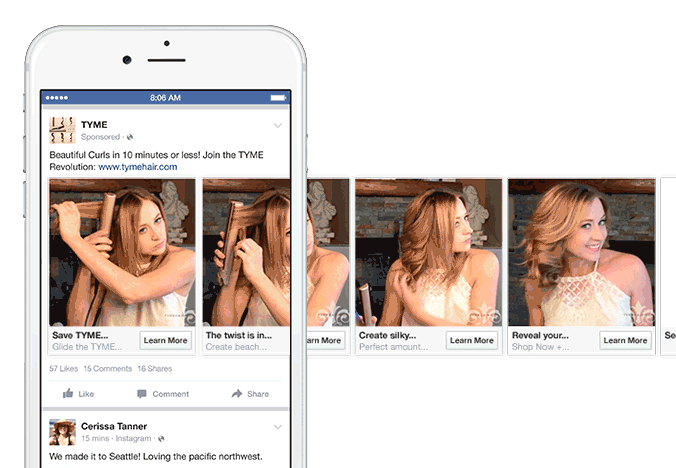 3. Give People A Tour Of Your Mobile App
This next example decreased CPC by 50% and CPI (Cost per install) by 60%. It gives users a view of the app from within, showcasing its features and showing people what its like to use. Again, if you consider that this effect was achieved in fewer than 5 images, that's impressive.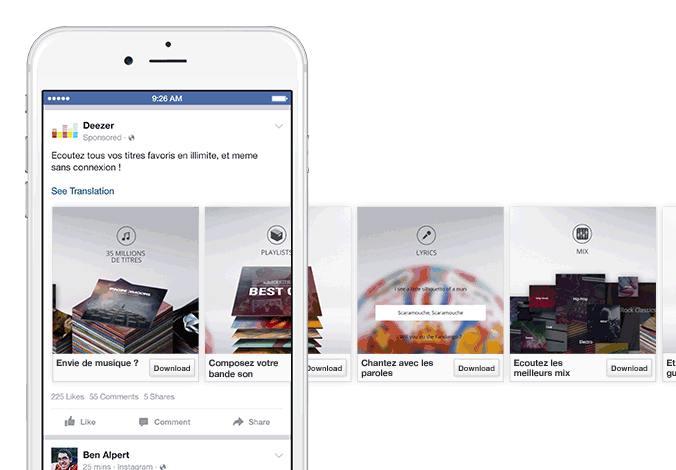 If you like our stories, there is an easy way to stay updated:
Follow @wersm
4. Share Content And Resources
Instead of focusing on your product, use four images to promote content and resources related to your company and your product. Through that content, people are able to find out more about your company's services indirectly. This use of the ad, brought this company 6,000 new email signups for their newsletter, a 50% decrease in CPL (cost per lead) and an overall 50% increase in CTR.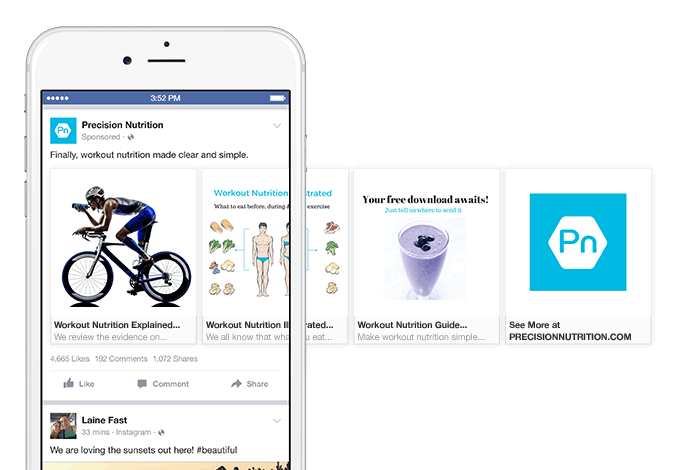 5. Tell A Product Story
Carousel ads are really great at telling a story in general. But in just a few images, a product story can come alive just like in this really cool example. This use of carousel ads, to show images of real people enjoying the products, increased orders four times.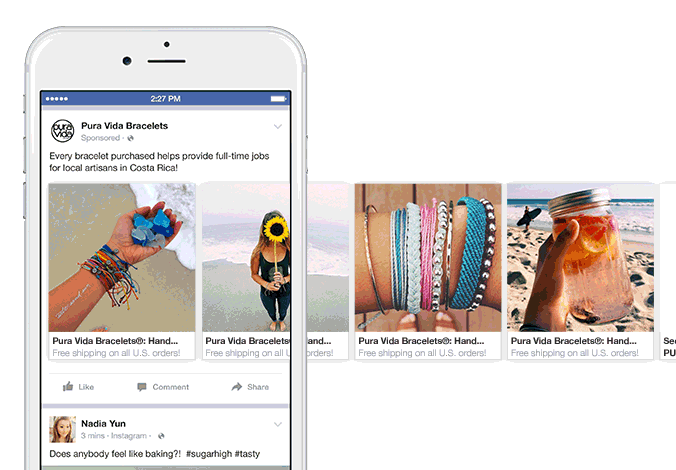 If you like our stories, there is an easy way to stay updated:
Follow @wersm
6. Tell A Customer Story
Carousel ads can be used to tell a story of how people have benefited from a product, each image telling a different one, highlighting positive and more personal aspects of a product. This company used user-generated images to include their customers as well. Needless to say, it worked really well.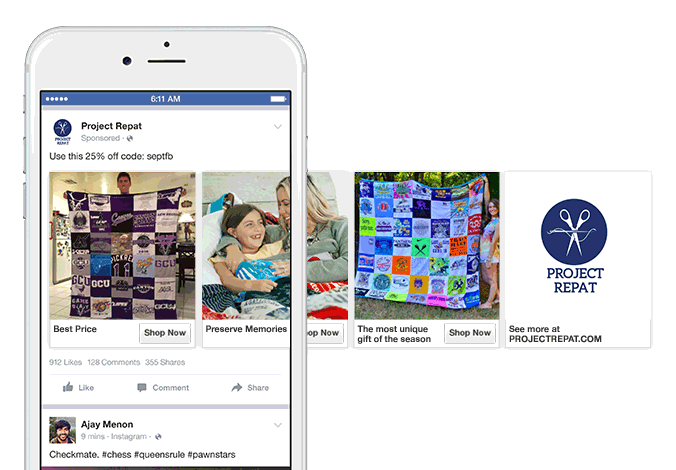 7. Showcase Your Product Catalog
Carousel ads were created so that companies could feature more products at once. And guess what? If you haven't already discovered dynamic product ads, maybe this is the time to. This example from a Taiwanese clothing company, increased website traffic and sales, and the company had a 2.5X return on ad spend. CPC decreased 30% and cost per acquisition decreased 10%.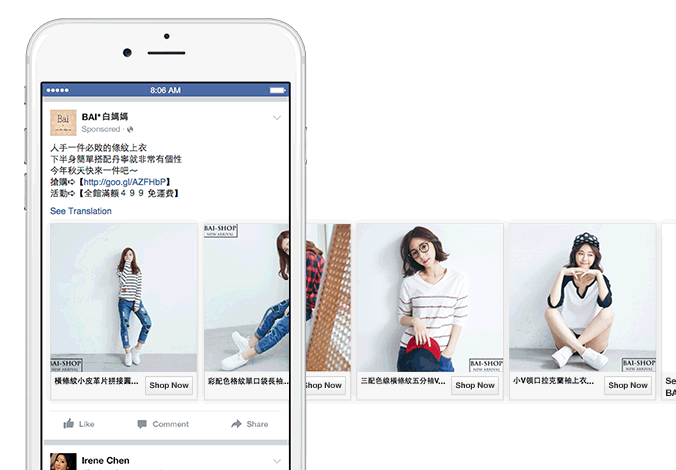 Do you have any other great examples of the use of carousel ads?
---
You might also like
---
More from Experts Talk
---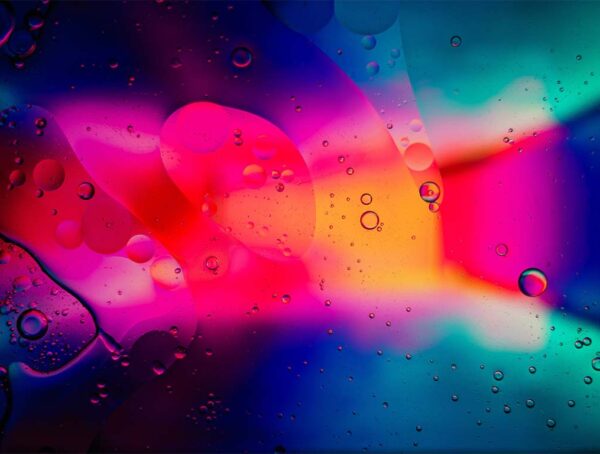 In this month's experiment, we set out to find out whether adding custom alt text on Instagram posts improves reach.