Instagram is among the most discussed social networks of the past years, with the rise of visual content turning it into the new unknown land that all brands want to conquer.
Whether you just joined Instagram, or use it for a long time, you might have observed that some users don't express themselves simply through images, but also add a significant number of words in captions. In fact, only a few users know you can add up to 2000 characters in your Instagram captions!
If you like our stories, there is an easy way to stay updated:
Follow @wersm
It has been observed that longer captions are more appealing to the user's eye, since they help to provide context to the photo.
In case you've been wondering whether long captions work on Instagram, feel free to have a look on Instagram's own account. Most of their photos are accompanied by a long caption, which means that this is the justifiable proof you need to start writing longer captions on your Instagram posts! If Instagram writes long captions, then it's time to try it out! Right?
[instagram url=https://instagram.com/p/0vdsX1BQRQ/]
Why should I use longer captions then?
1. Storytelling
A picture may be worth a thousand words, but how about adding more words on your Instagram captions to tell a great story? Many brands embrace the power of storytelling to spread their message, with a caption helping them to add the details of a story. Instagram for example gathers photos from their community and shares their story along with their photo.
2. Promoting
Instagram is not mainly about direct marketing, but this doesn't mean that you cannot use it to promote your products. In fact, a longer caption appeals to your followers' eyes and increases your chances to boost your sales (or at least to increase the reach of your product).
3. Raising Awareness
The rising audience of Instagram turns it into the right medium to spread a word about a great cause. Even if you share a story again, there's always space to educate your audience and go beyond your product.
For example, National Geographic manages to combine impressive images with stories from their photographers, with several of them being used as a way to raise awareness on important environmental issues.
@natgeo: The departing view from the helicopter of the Lance, my home for the last four weeks, drifting among Arctic Ocean sea ice at 83 degrees north. I arrived back on land to news that the maximum extent of this year's winter sea ice cover is likely the lowest winter extent since satellite recording began. The same winter sea ice I'd been photographing for a fourthcoming @natgeo story. As photographers we want the stories we tell to be relevant, I have mixed feelings because I'm recording something in decline, threatening the balance of a relatively stable climate. Tomorrow I'll go back onboard and resume work with the scientists who tirelessly produce the data behind those headlines. @nickcobbing with@oceanseaicenpi
4. Hosting A Contest
Instagram contests have been popular lately, with brands leveraging the power of user-generated content. A long caption allows you to provide all the details of the contest, even to help your audience with describing the theme you're looking for. Be creative, use the right formatting for all the details and turn your contest into success!
5. Engaging
Longer captions allow you to introduce your brand and your culture to your followers, creating a unique relationship with them by sharing your mutual passion. Engagement gets easier when you are able to express yourself (your brand) in a more detailed (and always interesting) way. In the visual era, words are still powerful!
If you like our stories, there is an easy way to stay updated:
Follow @wersm
When was the last time you used a longer caption on Instagram? What's your most descriptive caption you've ever written?
---
You might also like
---
More from Instagram
---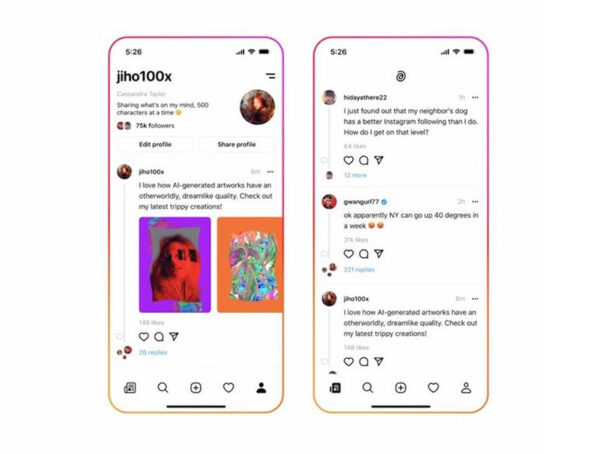 Instagram's rumored text-based Twitter competitor still does not have a name, but now we know what it might look like. The …