Hootsuite's Senior Manager of Content, Sarah Dawley, reveals her team's latest research on the future of social media. 
There's a joke that says that businesses only use two kinds of charts: Those that go up and those that go down.
It's worthy of a polite laugh… if that. But the punchline has some truth to it. In business, we love to fixate on change: emerging behaviors, breakthrough platforms, new normals. Of course, there's a lot to gain from jumping on change early—but it's equally important to look at the bigger picture. This is why Hootsuite roots its annual social trends report in what we expect to stay constant.
From the growth in enduring online communities and the maturation of social commerce to a burgeoning opportunity to deliver better customer care, we looked at macro forces and reliable options for businesses to gain an edge on social media this coming year.
My team at Hootsuite surveyed 18,100 marketers and interviewed dozens of leading experts to uncover five key trends social media marketers should be paying attention to in the coming year.
Here's a quick peek at what we found.
Trend 1: Brands will finally get community right (with the help of creators)
Gamers are gaming on Twitch. Readers are reading on Goodreads. Bikers are biking on Peloton. Vibrant and impactful communities are thriving on various social platforms. Throughout the pandemic, our digital communities have become more central to our experience of everyday life.
And as the tide on social shifts away from glossy mega-influencers towards smaller and more authentic communities, more and more brands are partnering with the creators that lead them.
Marketers are beginning to recognize that there's a growing opportunity to tap into this emerging economy of creators. Over 50 million people around the world now consider themselves "creators," according to a seminal report by VC firm SignalFire.
And after barely a decade in existence, the creator economy is worth an estimated value of over 100 billion dollars!
In 2022, instead of trying to build a community from the ground up, we're likely to see forward-thinking brands tapping into existing creator communities to learn more about their customers, simplify content creation, and break through the noise.
Trend 2:  Marketers are forced to get more creative as consumers wise up to social ads
Over half (51.4%) of the surveyed marketers said they plan to increase their paid social spend in 2022. And they're increasingly shifting their resources to where they can make the most impact— including networks that typically haven't been a priority in the social marketing channel mix.
According to our survey, the biggest jumps in perceived effectiveness of social advertising belong to TikTok, Pinterest, and Snapchat. So why is this the case?
Well, for starters, these networks aren't saturated with brands to the same degree as Facebook or Instagram are (yet!), so there may be less messaging fatigue.
But another more likely reason—and a more significant takeaway for marketers when it comes to advertising anywhere on social—is that these networks encourage advertisers to make content that fits organically into the platforms.
TikTok's whole brand-facing wing operates on the tagline "Don't make ads. Make TikToks." Pinterest's call to action for advertisers is "Stop interrupting. Start inspiring." And Snapchat encourages advertisers to "Become a part of Snapchatters' everyday conversations."
Consumers, wise to the sameness of social advertising, are holding brands to a higher standard when it comes to creativity—and they're rewarding those that get it right.
Brands that want to stand out in 2022 will have to work harder to create ads that mirror and enrich the distinct experience offered by each social network.
Trend 3: Social is quietly starting to mature out of the marketing department
For over a decade, marketing leaders have struggled to link social media to business outcomes quantitatively.
Before 2020, more than half of marketing leaders didn't feel confident attributing the impact of their social media marketing investment on business goals.
But as businesses were forced to depend on social channels to keep up with customers, manage service requests, make sales, and figure out what the public actually wanted from them, business leaders have become much more comfortable measuring social media impact on their bottom line.
High-performing businesses are now eager to test social's utility beyond their marketing departments.
In 2022 we'll likely see businesses buffing up their employee advocacy programs, getting better at using social media to gather consumer insights, and striving to deliver the kind of impact they've seen social media have on their marketing elsewhere in their organizations.
Trend 4: Social will become the heart of the post-pandemic shopping experience
Before the pandemic, social storefronts and direct-to-consumer marketing models were a flashy new opportunity for some innovative businesses to create a competitive advantage.
That all changed overnight when people went into lockdown, and many had no choice but to try to meet basic needs by shopping online.
Suddenly, 84% of consumers were shopping over the internet. eMarketer reported a surge in eCommerce sales growth to 18%, the highest increase the firm had ever reported for this figure.
This growth was particularly acute when it came to social commerce. According to Hootsuite and We Are Social's Digital 2021 report, the global social commerce industry is worth more than half a trillion US dollars.
These social shoppers aren't just scrolling feeds and clicking "buy now" buttons on sponsored ads for consumer packaged goods.
They're using social media for every stage of the purchase journey across almost every product category. So social has become the new boulevard, the high street, the avenue. It's your display window.
And while the brick-and-mortar storefronts will live on post-pandemic, it has become clear that social commerce is an opportunity businesses can't afford to miss.
Small businesses in 2022 will work to extend the experience customers have with their brands across social storefronts and real life, while global enterprises test the limits of the online shopping experience.
Trend 5: Social marketers will bear the brunt of a crisis in customer service
Massive increases in consumer demand have put the global shipping industry into a chokehold at ports worldwide, making it almost impossible for businesses to fulfill orders.
Meanwhile, labor shortages are sweeping global markets, leaving fewer workers to deliver bloating orders bound for soon-to-be-disappointed customers. As a result, a customer service apocalypse is upon us. And social media is where it will play out.
Consumers, fed up with waiting on hold, have discovered that service delivered via social is immediate, convenient, and effective. In a Nielsen survey commissioned by Facebook, 64% of people said they now prefer to message rather than call a business.
With business leaders slowly becoming aware that they should be prioritizing social customer service channels, nobody is in a better position to help organizations navigate this crisis than social marketers:
Social marketers know the channels better than anyone else. As a result, they're much more likely to understand which social networks customers are using and where they're seeking help from any given business.
And social marketers are closer to the customer. As a result, they have a keen sense of the recurring issues customers are running up against. They can be a key source of insight for many businesses looking to streamline common inquiries and consolidate ballooning support tickets.
In 2022, business leaders will look to social marketers to take a more significant role in customer service. And we'll likely see scrappy marketers break from their departmental silos to build deeper inroads with customer service teams, taking more agency in delivering care.
Start the precarious march towards business as usual
After a few tumultuous years of massive change, the most consequential thing for businesses in 2022 will be that things likely won't change as fast.
The subtext behind our trends report is actually fairly optimistic: we can finally begin planning for the long term again.
And that's according to our CEO, Tom Kieser. "During the last few years, many companies were forced into operating tactically just to survive," he explains. "It's time for marketers to start thinking strategically again—considering how to create connected, enduring online communities; championing the infinite potential of social commerce; and committing to the possibilities that elevated customer care creates."
So as you look to secure your footing and plan for the year ahead, take a deeper dive into each of Hootsuite's five trends, get additional data, and discover tactical takeaways on how you can put the trends into action.
Check out the full report right here.
Sarah Dawley
is the Senior Manager of Content at Hootsuite. She leads the research and analysis of Hootsuite's global trends report – and manages the company's in-house team of copywriters and content creators, defining and articulating how social media impacts brands, marketers, and consumers. She brings over a decade of experience in strategy and copywriting and was a social media manager for some of Canada's largest media organizations.
---
You might also like
---
More from Experts Talk
---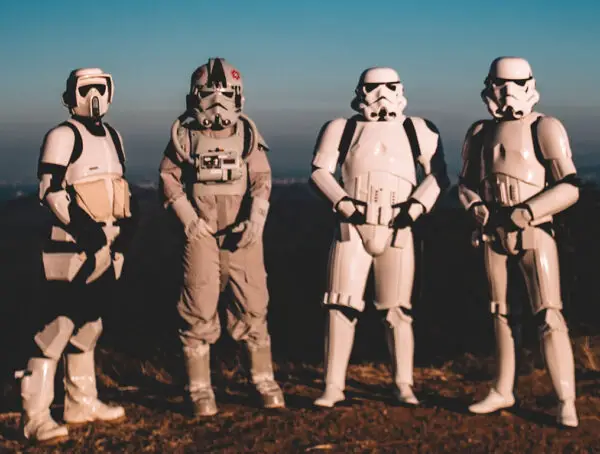 In this month's social media experiment, we set out to find out what LinkedIn pods are and whether they actually …