Glitz and glamour on social media in 2017 was a BIG deal, and if you think that is stopping anytime soon, think again!
Makeup brands are ramping up their products and consumer experiences to exceed consumer expectations, but at what cost? That is to be determined really. But why all the fuss? Get ready to NOT be surprised… Instagram.
Because of its emphasis on visuals, beauty brands everywhere are adamant about giving their consumers and beauty bloggers Insta-worthy products – from packaging to the very product itself! And their millennial consumers everywhere are soaking it up, by taking their lust for makeup and causing a surge in the beauty industry. According to the Financial Post, as the biggest consumers of beauty, the younger generations are now consuming 25% more makeup than in the past 2 years! This makes it all the more pertinent for brands to really standout on the shelf, and be Instagrammable.
So, does the packaging really make the difference? Well, beauty brands such as Models Own, Birchbox, and others seem to think so, sporting flashy illustrative packages like the ones below.
https://www.instagram.com/p/BeOOf_slS-K/?taken-by=modelsownofficial
So What Can We Expect For 2018?
A whole lot more Instagram. That's for sure! But maybe we will start to see brands tackle the beauty industry and its consumers in a new light on the social platform? OR not… according to research done via Facebook IQ by Spredfast, showing that 67% of beauty consumers who saw an eye-catching Instagram post were likely to take further action – clicking, buying, or doing more research. Either way, here are the top four trends beauty brands will want to back, to satisfy their consumers within 2018… not including packaging!
Bring On The Androgyny.
With the unisex style up 18x, and rising from the previous years, and the addition of transgender and gender non-binary models taking to the catwalk, androgyny is at an all-time high. The fashion industry is already taking the trend to new heights with brands like Gucci and Thom Browne's models taking to the runway in gender neutral clothing.
As for the beauty industry, while men's make up isn't a necessarily a 'new thing,' mainstream cosmetics showed an uptick over the past couple years, by incorporating men into their once female-dominated ads. Kicking it off in 2016 was James Charles who initially represented Covergirl, followed by Maybelline Cosmetics' first male model, Manny Guiterrez in January of last year, and Sleek Makeup in the UK, launching their 'My Face. My Rules.' campaign in September of last year.
https://www.youtube.com/watch?v=HCFJFsGmP9Y
All of these – and more – have paved the way for males everywhere, and have led us to 2018's trend of androgynous beauty, courtesy of the fabulous 'beauty boys' of Instagram. See just how big the male makeup audience is, with a quick search of #malemua #boyswithmakeup and #boyswhoglam.
Inclusion Is Key.
Similar to the previous trend, the idea of inclusion will be key in 2018. We've seen beauty brands try it, fail, and try again. Because, let's face it, matching your foundation no matter what your complexion was never easy, and has always certainly been a challenge for cosmetics brands… and still is. But the one brand that really brought the conversation front and centre, was introduced by none other than Rhi-Rhi herself in October of last year: Fenty Beauty.
The launch of the line's most discussed product, the Pro Filt'r Soft Matte Longwear Foundation made a statement that women of colour deserve just as many more complex options as their paler counterparts.
And because of this game-changing launch, brands not only see the power of inclusion but have demand from their customers to ensure all individuals are represented in both their products and their campaigns – and in a tasteful way. In other words, a little less Dove, and a lot more Fenty when it comes to their products, promotion and social media activity.
#Selfcare Is Accelerating.
And not in the way Instagram might make you think. #Selfcare like many social media trends has been blown a little out of proportion, and according to Nikisha Brunson, co-founder of Urban Bush Babes and creator of Folie Apothecary #selfcare is less about relaxing and gorgeous selfies, and more about everyday healthy rituals that help keep your body and mind energised.
With that said, the social media community continues to take it as it likes, chalking up beauty masks, freshly polished toes, flower-filled baths, or that $9 green smoothie to #selfcare.  But where did this come from? We're not sure, to be honest. The New York Times seems to think it stemmed from the need to cope with the stress and tension of the result of 2016's political election. Some even think it is thanks to our always-on digital lifestyle. But regardless, the beauty industry needs to take note, because millennials – the largest consumers of beauty – are addicted. According to NPR, the 10 billion-dollar self-care industry is grateful and has the internet and social media to thank for it.
Authentic Brands Will Receive Authentic Love.
And the final trend goes without saying really. Authenticity will play a big part in advertising across all industries in 2018, courtesy of Facebook's Fake News drama paired with influencer flops. Beauty consumers everywhere will expect more and more transparency from brands and genuine interactions, especially when it comes to their millennial audiences. Put simply, they are sick of being lied to.
So there you have it: The top beauty trends brands need to take note of in 2018!
---
You might also like
---
More from Experts Talk
---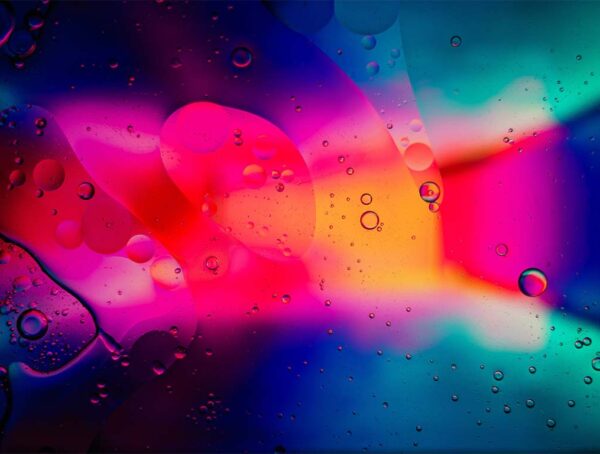 In this month's experiment, we set out to find out whether adding custom alt text on Instagram posts improves reach.