Social media and the campaigns that drive brand success, are nothing without the people who make things happen! Each week we profile one innovative industry executive and get them to answer 10-12 questions. Then, we share their insight with you!
This week I had the opportunity to chat with Victor Pineiro, Vice President of Social Media at digital creative agency Big Spaceship in New York City.
Hi Victor!
Hello, I'm Victor – in my past lives I've been a screenwriter, documentary filmmaker and teacher. Today, I'm VP of Social Media for digital creative agency Big Spaceship – I started and lead our social practice, with clients including YouTube, Google Play, Google Maps, Samsung Mobile, Purina, and Sonos.
For a while, people knew me as "The Rainbow" since I was the voice of Skittles for its first three years on social media. Before my six years at Big Spaceship, I wrote, produced and marketed the award-winning video game documentary Second Skin and produced the documentary, The Virtusphere that launched Motherboard, Vice's tech channel. In between, I helped a bunch of startups with social media marketing, co-wrote a screenplay that was a Sundance Film Lab finalist, and was managing editor of pop culture blog Popten.
Fantastic! So let's get down to business. Let's start with:
Social Media in General
1. Which is your favorite social media platform? (please briefly explain why)
I absolutely love Tumblr. Not only does the platform get everything right aesthetically and with its UX, it has cultivated one of the strongest online communities out there.
It's an enormous network of creative folks crafting amazing illustrations, photos, gifs, poetry and even nail art – and then a much larger network of people who appreciate that art experiencing it, sharing it, and adding it to their own Tumblrs. As Tumblr themselves describe it, a personal Tumblr is often like a bedroom wall – you craft your identity from what you tape to it. I think its apt analogy is what truly explains its popularity.
I also love the unique language the community has adopted and the way memes travel through it.
If you like our stories, there is an easy way to stay updated:
Follow @wersm
2. Which social platform is used most by your brand/agency?
Both Twitter and Instagram. Now that Facebook has gone pay-to-play, many brands balk at channeling constant media resources to reach their audiences on it. Twitter isn't only just more versatile, it's also the best platform to launch viral content, as influential users can amplify your messages exponentially.
And Instagram is quickly gaining ground in the brand space, being lauded as the best social platform for brands in general and branding specifically. It, of course, depends on the audience a brand is targeting, and the purpose of its social presence.
3. In your opinion, what is the future of social media, and which platforms do you think will lead the way?
The future of social seems to lie in three directions: broadcast platforms/communities, dark social (one-to-one private communication) and social channels as entertainment platforms that cultivate celebrities for fans to admire.
Most of the platforms that we associate with social media now balance their broadcast and one-to-one features. Facebook's newsfeed is broadcast, but the enormously popular Facebook Messenger is dark social.
Snapchat started as dark social but evolved its Stories feature because users wanted the ability to broadcast their snaps. Though many people point to the inevitable demise of broadcast social media, I think there will always be a place for it. There's always a need for a community, and there are a lot of people who love having a soapbox.
In terms of the third direction, look at the emergent behavior around Vine, or to a lesser extent Instagram, where an enormous portion of the audience clusters around a very finite number of Vine-created (or Instagram-created) celebrities/influencers. Few could have predicted Vine's meteoric rise in popularity, and even less could have guessed that it would be primarily used as a celebrity-led entertainment channel. The democratization of celebrity and the worship of influencers are an enormous part of the social channels that will spell out the future of social, from YouTube to Twitter to Instagram to Snapchat.
About Great Social Media Campaigns
4. Please tell us about the one social media campaign you liked the most this year.
I loved the simplicity and cleverness of Foot Locker's "Horse with Harden" activation. Fans from around the world posted themselves taking tricky (basketball) shots on Twitter, Vine or Instagram, using the hashtag #HorseWithHarden, and NBA player James Harden was then filmed trying to make the same shot. In effect, it was an international Internet-vs.-Harden game of Horse handled entirely on social media.
5. What is the most important thing brands and agencies must keep in mind, in order to build a successful social media campaign?
Build campaigns around their potential for conversation. At Big Spaceship we use the phrase "ideas that socialize" as a filter for all of our activation and campaign concepts, in and out of social media. The crux of most successful recent campaigns is how much they inspire not just sharing but actual discussion and debate.
6. In your opinion, which is the most important KPI to watch during a social media campaign?
It completely depends on the campaign and brand's goals, the platform and the audience. The most important thing is to just focus on one or two. Don't drown in data – be smart about selecting the right KPI (or two) and paying careful attention to it constantly, post-by-post. It gives you the ability to pivot your content and strategy far more nimbly.
About the Future of Social Media Marketing
7. What will be the role of social media in the marketing mix of the future?
It's now the touchpoint where most campaigns are not only experienced, but spoken about and spread. It's no longer a box to check, it's become the foundation on which successful campaigns are being built.
8. What would you say is the biggest obstacle within the field of social media marketing?
Proving ROI is the easy answer, so instead I'll go with an issue I see just as often: a blind trust in best practices. There are countless people on both the client and agency side who think that social media is just a list of best practices – follow these rules and you're guaranteed success. Many of the most successful accounts and campaigns I've been a part of completely throw best practices out the window.
Focus on understanding the audience and their behaviors, and paying close attention to every post and engagement. That should dictate your approach more than an arbitrary list of rules. The rules are completely different depending on the brand, the platform and the audience.
9. If you had to give one piece of advice to someone who has just started out in the industry, what would it be?
Do something impressive on the side. Don't rely on your agency work to get noticed early on. Whether it's a clever Tumblr, social media account, video or something wilder, create something compelling that helps show off your brilliance.
I can't tell you how many resumes of junior strategists, copywriters and community managers look exactly the same, with the same tired portfolio of not-that-clever copy for big, risk-averse brands. Invest your time in side projects. Not only does it pay dividends on the career-side, it makes life more interesting and makes for better conversations.
As a bonus, you get a first-hand look at how content moves around the internet, and you're especially motivated to make it successful since it's your own creation.
10. In your opinion, which is the "ad format of the future"?
The ad that doesn't exist. The one that's either so useful/entertaining, or such an organic extension of an influencer, platform or event that it hardly registers as an ad.
Fun Fact
11. Finally, tell us one thing someone would NOT be able to find about you from looking at your social media profiles.
A decade ago I was a YouTube creator with a viral video that was picked up by two MTV and BET pilots. (I've worked with YouTube for three years and never told my clients.) I also have a Tumblr with a large following that I tell no one about.
---
You might also like
---
More from Interviews
---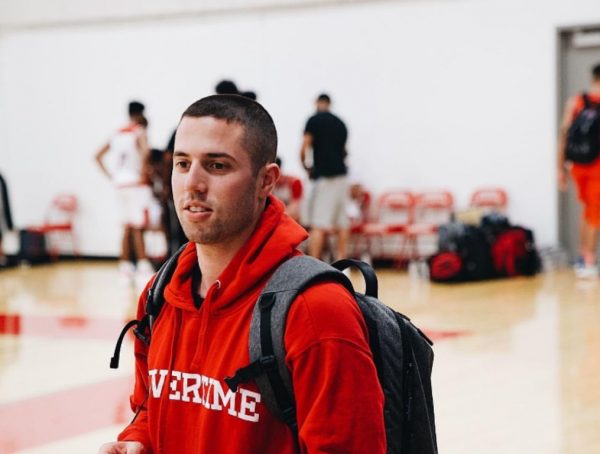 Please welcome this week's 12 Questions Expert Spotlight guest, Head of Social Media at Overtime, Thomas Weingarten. Thomas is an all-in …