Please welcome this week's 12 Questions Expert Spotlight guest, Global Social Media Manager at Amnesty International, Valeriia Voshchevska.
Valeriia is a firm believer in social media's ability to mobilise and give millions of people a chance to have their voices heard. So let's dive in to hear more on that, and her account of social media as an industry.
1. Which is your favorite social media platform, and why?
Because I come from a news background, I probably love Twitter the most. Every time I get to work on something breaking on Twitter I get a huge adrenaline rush and those are the times I love my job the most. Seeing how quickly people share your work on Twitter makes you understand how fast and influential social media can be in spreading ideas and information. It's no longer necessary to wait for hours for someone to publish an official press release to make the news.
Twitter is also absolutely crucial in the world of social activism. It's played a crucial role in fostering movements like #MeToo, #BlackLivesMatter, #AbortoLegalYa and #NiUnaMenos, giving so many people a space to amplify their voices, but it's obviously not perfect. Amnesty's done a lot of work on Twitter's whole 'toxicity' issue—it's full of trolls and abuse, especially for women and even more so for women of colour. There's definitely a lot of work that Twitter has to do to sort its mess out, but we shouldn't forget what a powerful tool it is for social movements.
But hey, now an egg has overtaken Kylie Jenner's photo as the most liked post on Instagram, I might have to change my answer.
2. What social media platform is used most by your brand/agency?
At Amnesty, we have traditionally been very reliant on Twitter and Facebook, but that's changing as we reach out to different audiences. Young people are the most engaged and active audiences – they want to make a difference, make a positive contribution and help others. These are the people who will be leading society in the future.
Because of this, we are slowly shifting our primary attention to platforms like Instagram and Youtube, where most of these young people are. These platforms not only give young people the opportunity to lead by example and showcase their everyday successes but to build authentic communities around the issues that they are passionate about.
There is a common perception that young people on social media are vain—all they do is post pictures of their avocado toast and selfies in yoga leggings. But young people are proving time and time again that they're better than that, showing they can use social media to make change happen – just look at the young activists from March For Our Lives.
3. In your opinion, what is the future of social media and what platforms will lead the way?
In recent years there's been a lot of negative press about social media, whether that's about its effects on mental health, Facebook's many mess-ups, Twitter's toxicity (especially for women of colour,) or the role social media plays in spreading fake news. But we need to keep reminding ourselves that some really powerful movements over the years have been fostered and spread through social media, as I mentioned earlier.
It has given activists the ability to spread their messages and amplify the voices of those who otherwise would have remained unheard. And I think that many world leaders have also acknowledged the power and potential that social media has—just look at Donald Trump. They've become really good at it, which gives human rights activists the impetus to get better too. So I think the future of social media depends on our willingness to accept that social media is still a great tool for change and that we can use it for the benefit of our society.
The platforms that lead the way will be the ones that really commit to sorting out their problems. This isn't just about getting a good PR team to deal with all that negative press, but about taking concrete positive actions.
4. Tell us about one social media campaign you liked most this year.
When you work for a big non-profit organisation like Amnesty, it's easy to get stuck in this NGO/charity bubble. So when you see brands outside of this bubble, like Nike, taking risks and taking a stand on a topic you wouldn't necessarily expect them to, it's very impressive. I'm obviously talking about Nike's 30th anniversary "Just Do It" campaign with Colin Kaepernick.
Earlier this year Amnesty gave Colin Kaepernick our Ambassador of Conscience Award —our highest honour—and worked on a whole campaign with him around that, so it was amazing to see Nike's campaign go so insanely viral. It was great to see Nike use its extremely wide reach to have a positive effect on society.
5. What about the latest campaign your brand or agency was involved in?
The biggest and most successful campaign Amnesty has had recently was our campaign on the legalization of abortion in Argentina. On 8th August 2018, Argentina's Senate was set to vote on a bill to legalise abortion, and the vote was on a knife-edge. Our colleagues in Argentina told us that showing senators that the world was watching and that they weren't making this decision in a vacuum would be absolutely crucial for swinging this vote.
So instead of running a traditional social media campaign, we decided to publish a striking advert on the back page of the New York Times, a day before the vote. The ad read "Adios" and had a picture of a coat hanger on a green background, which was the colour of the #AbortoLegalYa movement in Argentina.
https://twitter.com/amnesty/status/1026785111923195904
We then used this offline component to run a whole social media campaign on our different channels, posting photos of people around the world holding up the NYT ad on Instagram and Twitter. And to be completely honest, we weren't prepared for how viral it went. The crazy thing? It was all organic. The number of influencers and journalists in Argentina who picked up the campaign and shared it with their own networks was mind-blowing. It dominated the social media conversation in Argentina and gave a massive boost to the campaign at a crucial moment. It was trending in Argentina for pretty much the whole day. I won't go into the detailed stats on how it performed, but posts from this campaign still dominate Amnesty's top 10 social posts ever across all platforms.
Sadly, we lost that vote, but the campaign still goes on, and I feel like we really changed the conversation and brought people together around the issue.
6. What is the most important thing brands and agencies need to keep in mind, to build a successful social media campaign?
Authenticity. It's absolutely key for anything brands do on social media in 2019. Just projecting your voice as a brand on social media with highly polished content is no longer a thing. Even Facebook's algorithms have changed to "prioritize meaningful connections" and content from friends and family. As a brand, you have to use your platforms to elevate authentic voices and build communities of highly engaged people.
7. In your opinion, what is the most important KPI you look for to determine success on social media?
While looking at reach and engagement is still a crucial part of evaluating the success of a campaign on social media, at Amnesty we've been looking more and more at measuring social media brand mentions. Because we're a campaigning organisation our priority for social media is in getting our message out to as many people as possible.
We want people to be talking about us and the issues we work on, so it's important to look at how often we are being mentioned. People don't necessarily need to be sharing content directly from our channels; they just need to be talking about it! This also allows us to have a more holistic view on distribution – we're slowly moving away from the belief that getting something out on our channels is the ultimate solution to all our problems. We need to be working with influencers, media partners and other third-party distributors if we really want to cut through the noise.
8. What will be the role of social media in the marketing mix of the future?
Connecting people, building engaged communities and giving a platform to people who might not necessarily have the opportunity to speak out otherwise.
9. What would you say the biggest obstacle faced in social media?
It's people's attitude towards social media. This kind of goes back to what I was saying earlier about all the negative press it's been getting over the past few years. And as a result some people hate it, some people choose to leave it, some think it's the root of all evil. There's obviously a lot of things that are wrong with social media, but we need to remind ourselves it's not all that bad.
We, as a society, definitely need to figure out how to make social media a safe space for everyone. And social media giants like Facebook, Twitter and Google will need to play a leading role in that. But let's not forget about all the positive opportunities that social media has given us. Let's work together to make it better.
10. What is one piece of advice you would give someone just starting in the industry?
There is nothing 'simple' and 'dumb' about social media. Some people dismiss social media, thinking that it's not intellectually stimulating. They think that if they know how to tweet they will be able to do what you do. That's just not true. So, learn everything you can. Hone the skills and knowledge you need to work in social media. Grab every opportunity you get. Don't get discouraged.
Oh and also SELF-CARE. When you work in social media, you see so much sensitive content and read so much negative stuff from trolls. Appreciate that sometimes you need a break from it all and some time for yourself.
11. In your opinion, what ad format will lead the future of social media marketing?
Authentic, short, user-generated content.
12. Finally, what is a 'Fun Fact' we wouldn't find on your social media profiles?
I am terrible at keeping plants alive.
_________________
Our 12 Questions fans out there will find the above very familiar. That's because we've taken our 12 Questions concept back to its roots. Don't worry though… if you're a fan of our Podcast we have a surprise in the works. Stay tuned.
---
You might also like
---
More from Experts Talk
---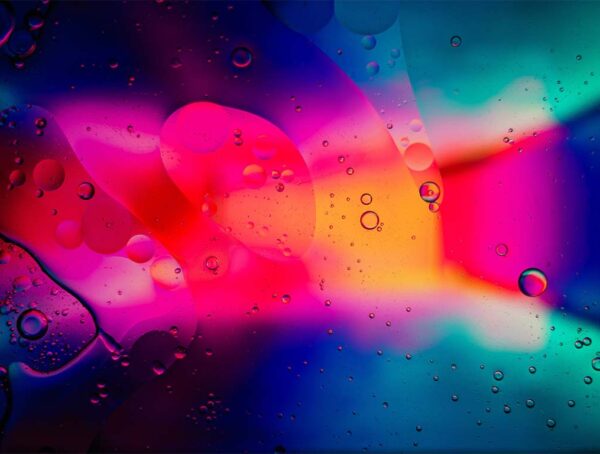 In this month's experiment, we set out to find out whether adding custom alt text on Instagram posts improves reach.