Social media and the campaigns that drive brand success, are nothing without the people who make things happen!
Each week we profile one innovative industry executive and get them to answer 12 questions. Then, we share their insight with you!
This week I would like to introduce you to Formation London founder, Mr. Simon White as he shares his knowledge and experiences in the world of  social media platforms and strategies.
Hi Simon!
Hello, as Linleigh said, I'm Simon White and I'm the founder of Formation London. It's a tiny boutique consultancy that helps brands, agencies and organisations adapt, innovate and thrive. We do strategic thinking, planning, comms and anything that involves moving things forward, rather than doing the same things over and over again.
About Social Media In General
1. Which is your favorite social media platform? (please briefly explain why)
I still love Twitter, because of its instant connection with people. It's a space to have fun, be serious, share ideas, debate (or argue!) and get up to speed on what's happening.
2. Which social platform is used most by your brand/agency?
We use Twitter, mostly, with a little Periscope and a fair amount of LinkedIn.
3. In your opinion, what is the future of social media, and which platforms do you think will lead the way?
It's hard to say, as each platform has its merits and its downsides. It's what works best for how you want to interact with the world online. If that's Snapchat, then go be on that. I'm hoping Tumblr will win out, but Yahoo! doesn't have a great track record.
I think the platform that lets you take action from one place and allows you to spill that out to wherever you want will ultimately win. However, with the walled garden approach most are taking, that's a utopian ideal.
If you like our stories, there is an easy way to stay updated:
Follow @wersm
About Great Social Media Campaigns
4. Please tell us about the one social media campaign you liked the most this year.
The best campaigns are those that integrate social into them, rather than relying on one single platform. That said, if we're looking at purely social ideas, the Ted Baker work on Instagram was pleasing to see. Was it successful? I'm not so sure.
Things that weren't a campaigns, yet I liked them, include #refugeeswelcome – it was good to see Twitter used to showcase the positive side of the immigration debate.
5. What about the latest campaign your brand or agency was involved in?
I can't mention names, but we've just done some lovely digital activation work for a certain alcohol brand. It's currently in production with one of our partner agencies.
6. What is the most important thing brands and agencies must keep in mind, in order to build a successful social media campaign?
Consider the audience, and make sure you use the platforms in the same way they do. Don't try to over-engineer things, and don't copy what another brand has done. You know, like putting people's names on your product. It's lazy.
7. In your opinion, which is the most important KPI to watch during a social media campaign?
This will be entirely dependent upon what you're setting out to achieve. If that's not the starting point, it doesn't really matter what you measure. I also like to see hard metrics, and not just random percentages thrown about: telling me it outperformed by 300% sounds great, but 300% of what?
About The Future Of Social Media Marketing
8. What will be the role of social media in the marketing mix of the future?
Any channel has to be considered on its merits, for either the campaign outcome or the brand's overall strategic objective. This will ensure the right platform is used and in the right way. Twitter is still best for real-time conversations; Instagram is still great for image-led campaigns. Facebook, much as I personally dislike it, can't be ignored.
9. What would you say is the biggest obstacle within the field of social media marketing?
Having it taken seriously as a place to run a campaign rather than simply adding a hashtag to a TVC and hoping for the best (mentioning no names), or integrating a Twitter feed into a branded microsite.
Brands usually fail to create something that adds value to a person's life, and then wonder why it's not being shared. Finally, experimentation is not used often enough. I'd like to see a braver use of social media, to not try and be something to everyone – it can work, as Tesco Mobile and others have proved.
10. If you had to give one piece of advice to someone who has just started out in the industry, what would it be?
Learn as much as you can, and ignore anyone who claims to be an expert. Speak up – your voice is just as valid as anyone else's. Don't wait to be asked. And don't be afraid to ask the obvious questions.
11. In your opinion, which is the "ad format of the future"?
Formats aren't the future. They can't be. Each brand will find it has a preferred place in which to play to its strengths – which could be a 30-second TVC, or a 10-minute brand film, or just a beautifully curated Instagram feed and nothing else. Again, the ultimate objectives will determine what works.
Fun Fact
12. Finally, tell us one thing someone would NOT be able to find about you from looking at your social media profiles.
I am a qualified baker and I have won gold medals for my bread at international competitions.
---
You might also like
---
More from Interviews
---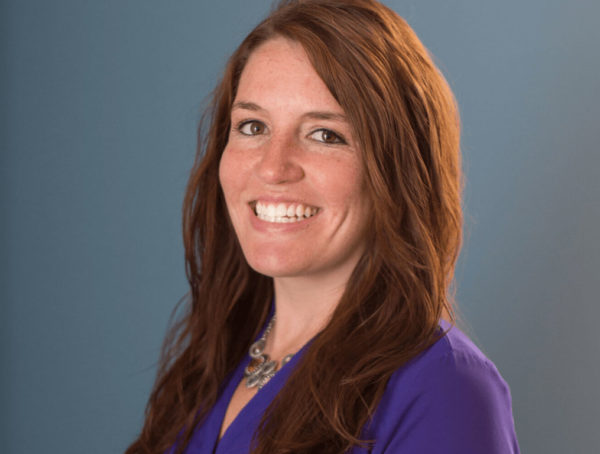 Please welcome this week's 12 Questions Expert Spotlight guest, Director of Brand Strategy & Marketing at Blue Magnet Interactive, Stephanie …