Social media and the campaigns that drive brand success, are nothing without the people who make things happen!
Each week we profile one innovative industry executive and get them to answer 12 questions. Then, we share their insight with you!
This week I chatted with Periklis Vanikiotis, the Head of Digital at Publicis Greece, and co-founder of ECommerceNews.gr, who provided me with some must-read insights on "his world" of social media.
Hello Periklis!
A little bit about me, let me start from the basics. I'm not part of the generation that grew up with the Internet; I'm part of the generation that longed for it. My growing up time (and my allowance) was spent on vinyl records, Hi-Fi stereo equipment and game consoles, customised in any way we could think of; and also on learning GW Basic.
Professionally speaking, I've been active in the interactive communication market and the broader online community since around 1995. For many years I was a reporter covering digital marketing, then I worked as chief editor for the Greek edition of ".net" and co-founded MFG Strategy Consulting, the first attempt for an internet-focused consulting company in Greece. After that, I went through Boussias Communications, Atcom (as Executive Director), Leo Burnett (as Co-Head of Digital together with Eric Parks), The Newtons, Atcom (again) and now I'm Head of Digital at Publicis in Athens.
Some of my interests include (no surprises here): digital marketing, technology, running, music and writing; occasionally, in my personal blog, Uroborus.gr
About Social Media In General
1. Which is your favorite social media platform? (please briefly explain why)
First on my list is always LinkedIn: it's not that fun (you rarely procrastinate on LinkedIn) but it's real, because people always pay attention to how they present their professional accomplishments, and it includes all the goodies available on social networking sites; you can do anything on LinkedIn –you just need to be a little more careful about how you do it, and incidentally this also includes advertising (i.e. you can have much better targeting).
Another reason that I respect LinkedIn, is that it gets renewed often enough but not that often: you don't need to be constantly on the lookout. To put it another way, on LinkedIn I feel I get the services of subscription TV; the other social networking sites seem like free TV in comparison.
2. Which social platform is used most by your brand/agency?
Facebook – no doubt about that – and also YouTube, always combined with television. Besides being the biggest social network worldwide, it's also the one that most Greeks identify with social media; Twitter is considered a "hard medium" and Instagram only recently developed critical mass and advertising capabilities. It's worth mentioning that FB Login has become the "single sign on" – many platforms attempted to do it but couldn't make it, so any campaign will have at least some connection to Facebook, which isn't the case with other platforms.)
3. In your opinion, what is the future of social media, and which platforms do you think will lead the way?
I don't think of social media as something independent from the rest of the online environment, so it's unavoidable to see social's future as a real part of what we call the "connected consumer": I can't think of anything in our times that isn't "social" and I don't see why this will change; as a matter of fact, even e-commerce has developed a different role in social media.
Consumers, or citizens, if we want to take it that far, have now a substantial digital "existence" that can function online even independently of them; regardless of the other programmable actions we have at our disposal, our online personalities are active even when we aren't there, and, inevitably get the corresponding feedback. So in a broader environment where the lines between "online" and "offline" become more and more blurred, and the aim is total consumer experience, social life as expressed in social media needs to have all the tools that will allow it to be more creative; this is the need that social networking needs to cover and so far it seems it's doing a fine job at that.
As for the second question, if we're talking about the established social media platforms, I think that the default leader will be Facebook: either through some strategic movements that will help it adjust and dominate tomorrow's world, or through the absence thereof that will allow other companies to take the reins. We also shouldn't forget that from an "advertising platform" viewpoint, it now offers some excellent tools, which, provided they will continue to evolve at the pace they do, will make it more attractive than Google (some might say this is already happening.)
If you like our stories, there is an easy way to stay updated:
Follow @wersm
About Great Social Media Campaigns
4. Please tell us about the one social media campaign you liked the most this year
My favourite, by far, was Leo Burnett's Cannes award-winner, "Always '#LikeAGirl'".
5. What about the latest campaign your brand or agency was involved in?
Our latest social media-centered campaign is international, and it's for launch of a new jewellery and accessories line from Folli Follie; the line is called "Santorini" (from the famous Greek island – of course!) and the campaign which is still going on, invites the audience to participate through Instagram and show others the sunny side of their life through pictures. The tone and inspiration is set by several influencers – Candice Lake, Elizabeth Minett, Esmeralda Moya and Twin Fashion who are also the judges for the photography contest.
6. What is the most important thing brands and agencies must keep in mind, in order to build a successful social media campaign?
I believe they should both be aboard the same boat – the aim should never be just a narrowly defined social media campaign, but a broader one, one that serves the higher purpose of the brand. That higher purpose, that brand vision if you will, should stem from concrete social insights, and it should have as its goal the insertion of the brand into the consumer's daily life.
In other words, we should all focus on placing the brand inside the consumer's daily rituals and in his/her conversations, online and offline. We want the brand to play the role of the catalyst, insofar as the fuelling and the maintenance of conversations are concerned. We should not care how our campaign message will get there, as long as it does. If it gets there and if it compels its intended recipients to spread the word, we are happy – no… scratch that, we are ecstatic. We want to build an army of "brand advocates" – firm believers and evangelists for our brands.
7. In your opinion, which is the most important KPI to watch during a social media campaign?
I wouldn't call it the "most important"… but "universal", in the sense that depending on the campaign, you can change your priority system when it comes to KPIs. My main concern is always how the audience adopts my basic messages and this can always be found in the increase of organic visits and the corresponding search results in Google for things that you believe are expressing the campaign.
About The Future Of Social Media Marketing
8. What will the role of social media be in the marketing mix of the future?
I'd say they will be the basic connective tissue: practically even now there is no marketing mix without social media, but what we are aiming for is not them being another channel, but the spark that will activate the audience.
9. What would you say is the biggest obstacle within the field of social media marketing?
Generally speaking, working on third-party platforms is uncomfortable (and can become an enormous hurdle). But it's also a balancing act.
10. If you had to give one piece of advice to someone who has just started out in the industry, what would it be?
To gain experience, or at least get to know this environment's culture. Because for better or worse, such a culture exists. Also, to know even the basics of HTML –in the same way that I would advise someone who wants to become a football coach to kick around a ball a few times.
11. In your opinion, which is the "ad format of the future"?
I would never tell you that! I would be secretly working on a platform to exploit its benefits.
Fun Fact
12. Finally, tell us one thing someone would NOT be able to find about you from looking at your social media profiles.
Pictures of me with long hair (If someone comes up with any, I'd gladly buy them dinner – even if this means I'd have to fly them over from Japan.)
---
You might also like
---
More from Interviews
---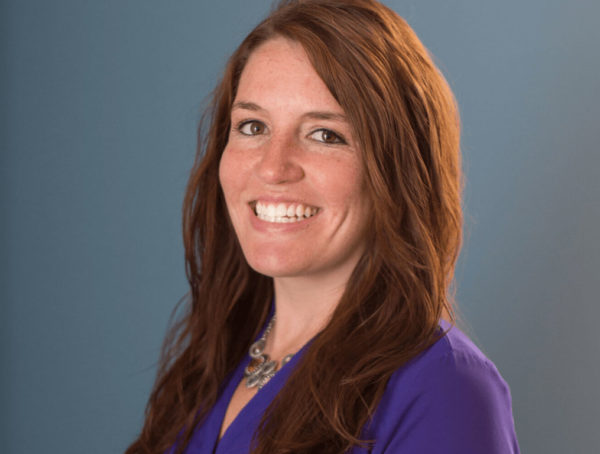 Please welcome this week's 12 Questions Expert Spotlight guest, Director of Brand Strategy & Marketing at Blue Magnet Interactive, Stephanie …