Please welcome this week's 12 Questions expert, Head of Social at Medium, Nate Goldman.
Nate has his own story to tell, and his experience at Medium and Wired (previously) means he's got lots to say!
1. Which is your favourite social media platform, and why?
Instagram. It is really the last of the big social platforms where there's any sense of experimentation left… and I'm mostly referring to Instagram Stories.
There are many ways people use IG Stories—for real-time peeks into the life of a person or a brand, shrinking long-form stories into bite-sized bits, telling book-length stories in full—and while many social media managers/creatives have zeroed in on repeatable frameworks (which is great!), I still stumble upon truly innovative uses of the format.
I can't really say that for anywhere else (except for Snapchat Discover, which, by the way, was the first time in years I had to learn a totally new social media language—and not because of the audience but because of the format).
2. What social media platform is used most by your brand/agency?
Probably Twitter. For a lot of the things we cover, Twitter has just been really good for us. We love the Moments feature. It really is an elegant container for storytelling that allows us to weave narrative and community.
3. In your opinion, what is the future of social media and what platforms will lead the way?
This is a BIG question. When I think of the future of social media I tend to think of its past. The early promise of social media, at least as it relates to business, was in its ability to allow us to speak WITH an audience rather than speak TO them. And that sort of dipped off as social media matured. It sort of felt like another broadcast platform with a few interactive flourishes here and there.
I think the future of social media will rely on reaching towards its ideal, as it was once promised. That means not trying to amass the largest audience, but tapping into the right audience. It means cultivating smaller, more intimate and more meaningful relationships. And it means developing trust.
Social media seems to be in the midst of a trust crisis, and that's because (among other things) we defined value and success by metrics that were easy to exploit, which people did and undermined the entire system.
The much harder—and more rewarding—work will be building trust, community, and loyalty by thinking more on the micro level, like person-to-person interaction, rather than the macro. Niche communities, group messaging, one-on-one interaction—that'll become more valuable in the not-too-distant future. It's not as easily scalable, but it's embracing the true value proposition of social. This shift seems to already have begun, too, with Facebook betting big on private communications and many social media managers' renewed community focus (think Facebook Groups, Slack workspaces, Reddit communities).
I feel like the era of chasing more likes, more video views, more page views will probably taper off. Why? Because those are ultimately NOT the most valuable metrics. More qualitative metrics will take their place. For instance, I'm probably more interested in "engagement retention," which isn't a real thing yet, but basically shifts the metric focus from "how many people are engaging with us" to "how many of the same people are engaging with us?" That's something I'm way more interested in keeping track of.
Facebook probably has a good shot. But that is simply because they are so big and have a history of copying products. Therefore unless they're regulated, they will likely continue to do so, running competition into the ground.
I'm also really optimistic about Slack as a social media platform.
4. Tell us about one social media campaign you liked most this year.
New York Public Library's InstaNovels. They're incredibly innovative and experiment with the format in a way that, in my opinion, truly pushed the platform forward.
5. What about the latest campaign your brand or agency was involved in?
We've been experimenting ourselves with long-form storytelling on Instagram Stories. We just published a 64-slide Instagram Story that adapted a writer's long-form piece into the Stories format. We did the same thing with an amazing poem a month or two ago, in 49 slides. They're both in our Highlights on Instagram, and we're going to be doing a lot more of this stuff.
6. What is the most important thing brands and agencies need to keep in mind, in order to build a successful social media campaign?
Your audience is constantly telling you what interests them, both explicitly and in the data, they leave behind. Listen.
7. In your opinion, what is the most important KPI you look for to determine success on social media?
Engagement, sentiment, and conversion.
8. What will be the role of social media in the marketing mix of the future?
Building community and cultivating meaningful, constructive relationships. Users who feel seen and heard by you become invested in your success and will play their part in ensuring it.
9. What would you say the biggest obstacle faced in social media?
It's having a significant effect on our mental health, and misinformation and abuse run rampant. Unless those things are resolved I'm sure there will come a time where many consider the costs not worth the rewards.
10. What is one piece of advice you would give someone just starting in the industry?
For social media editors, every word counts.
I've been working in this industry for nigh on 10 years and still, take my time when coming up with a tweet. And sometimes, that means taking 20-30 minutes trying to convey a single story accurately, interestingly, and—on a good day—with a bit of lyricism. That effort really pays off.
Also, to avoid blogs writing takedowns of your Tweets, really work at understanding when to inject voice into a post and when not to.
11. In your opinion, what ad format will lead the future of social media marketing?
Advertising will be tolerated more if it comes from a person rather than a brand. So influencer marketing will continue to grow into something quite meaningful.
12. Finally, what is a 'Fun Fact' we wouldn't find on your social media profiles?
I wrote and directed a five-part radio drama about the zombie apocalypse. It remains one of my greatest accomplishments.
---
You might also like
---
More from Experts Talk
---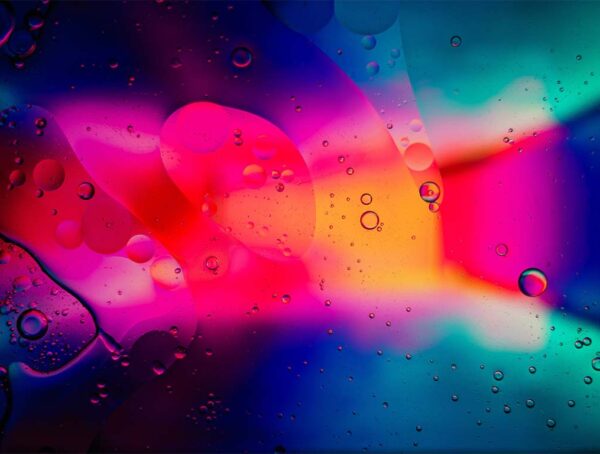 In this month's experiment, we set out to find out whether adding custom alt text on Instagram posts improves reach.