Please welcome this week's 12 Questions Expert Spotlight guest, humanitarian, writer, podcast host and Junior Director at Amnesty International, Alyssa Satara.
Her experience as a writer, for the likes of Inc. Magazine and The Tempest, paired with the hosting of the podcast 'Haven't Said Enough', connects her passion for humanitarian efforts to her propensity like many of us to share it with the world – resulting in her own interesting perspective of social and its impact. So let's get to it!
1. Which is your favourite social media platform, and why?
My favourite platform is Instagram because a picture is worth a thousand words. I think images can connect us all in such powerful ways. As a human rights activist, I use Instagram posts–and their captions– to create conversations and spread awareness that can ignite meaningful change. I also look to others in the same space and I am able to learn so much about peoples experiences and perspective that I otherwise wouldn't see.
2. What social media platform is used most by your brand/agency?
After launching my podcast 'Haven't Said Enough', we took to Twitter and Instagram to spread the word. We were featured in and tweeted by Inc magazine, along with other incredible people. Twitter allowed us to continue to push the conversation of my podcast–and the deep issues we dive into in each episodes– and it was incredible.
3. In your opinion, what is the future of social media and what platforms will lead the way?
As we've seen throughout the last year, Facebook isn't going anywhere. I think they will continue to be a staple in the future of social media (which is pretty scary after the Cambridge Analytica scandal!).
I think people are starting to turn to social because they have something to say, and want a safe place they can share their story. So, I think platforms such as LinkedIn and Medium, are going to continue to be a growing force of the future of social media.
4. Tell us about one social media campaign you liked most this year.
I love everything Alexandria Ocasio-Cortez has done on social this year. Since she started running her campaign and even still, as a U.S. representative, she uses social media to promote herself as leader for change and to connect with her audience in a genuine way. These two components are a brilliant way to position yourself as a thought leader through social media.
3,000 Americans died in Hurricane María. The Midwest is drowning as we speak. 100s of Flint families were pumped w/ poisoned water & our water infrastructure is imperiled across the country.

GOP thinks this is a joke.

They choose to laugh+delay.
We choose to lead.#GreenNewDeal https://t.co/FWO2bvx0wD

— Alexandria Ocasio-Cortez (@AOC) March 27, 2019
5. What about the latest campaign your brand or agency was involved in?
Launching 'Haven't Said Enough' was the last campaign I was involved in.
6. What is the most important thing brands and agencies need to keep in mind, in order to build a successful social media campaign?
I think it's important for brands and agencies to be more mindful when building social media campaigns. We are all social media fluent, and spend hours swiping through our phones each day. So instead of grabbing their audiences attention through meaningless charades, brands should stay true to themselves, and use their campaigns to continue to be transparent and informational to their audience–we want to know what we're signing up for when we commit to a brand.
7. In your opinion, what is the most important KPI you look for to determine success on social media?
I think the most important KPI to judging success on social media is original content. You can buy followers, and pay for bots. You can copy the next yoga influencers page. But to be truly successful on social media you need to be sharing something original and true that your audience can't fully find anywhere other than your page.
8. What will be the role of social media in the marketing mix of the future?
They will continue to go hand-in-hand in the future. You can't think marketing without thinking of social media.
9. What would you say the biggest obstacle faced in social media?
Trolls and negativity!
10. What is one piece of advice you would give someone just starting in the industry?
Don't be afraid to try new things! Put yourself out there, and stay true to yourself. Even though that might cast a smaller net, it's way more productive to focus on a niche and loyal audience.
11. In your opinion, what ad format will lead the future of social media marketing?
Hmm… that's a good question. I think any ad that makes you feel like you're not watching an ad will become the new norm.
12. Finally, what is a 'Fun Fact' we wouldn't find on your social media profiles?
I've lived in 9 different countries :)
---
You might also like
---
More from Interviews
---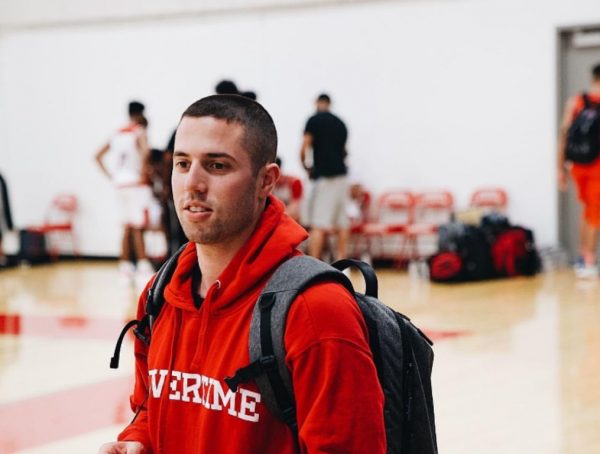 Please welcome this week's 12 Questions Expert Spotlight guest, Head of Social Media at Overtime, Thomas Weingarten.Thomas is an all-in …