Since August, the New York Public Library has been bringing classic literature back to life through Instagram Stories. Next up is Christmas classic, A Christmas Carol.
Insta Novels; Ever heard of them? If you're one of our daily readers, you will probably remember when back in September we wrote about the New York Public Library's campaign with New York agency Mother to bring classic books to Instagram through Stories. The idea is simple. To make great stories available to everyone, as it's obvious that almost nobody reads in this day and age. So, the NYPL is giving books like Alice's Adventures in Wonderland, Franz Kafka's The Metamorphosis, and other books the digital treatment.
Lewis Carol's book was first, illustrated by well-known animator Magoz. Then came The Yellow Wallpaper, a Charlotte Perkins Gilman short story. The Metamorphosis was the most recent. Now, and quite fittingly, to mark the 175th anniversary of the first time Charles Dickens' A Christmas Carol was published, the NYPL is releasing it as an Insta Novel as well.
The Insta Novels campaign is doing wonders for the NYPL, with their Instagram account gaining over 128,000 followers (67% up). Also, downloads of its e-reader app have increased 70% in the first week of the program alone.
But it's not all "virtual fun." The NYPL is hosting A Dickens Christmas at its main branch on 42nd Street in Manhattan, which will include a free exhibition with some special items related to the author, like his own personal copy of A Christmas Story that includes handwritten notes. If you find yourself in Manhattan during the holidays, perhaps you should visit the NYPL.
For more information on the New York Public Library, check their website.
---
You might also like
---
More from Instagram
---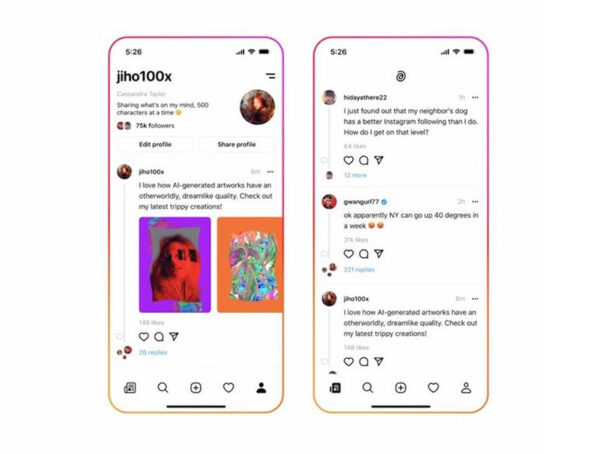 Instagram's rumored text-based Twitter competitor still does not have a name, but now we know what it might look like. The …