Social media and the campaigns that drive brand success, are nothing without the people who make things happen!
Each week we profile one innovative industry executive and get them to answer 12 questions. Then, we share their insight with you!
This week I had the opportunity to have a chat with the owner and managing director of content marketing consultancy, ID Group, out of Bournemouth, UK.
Hello Mark!
Hello! I am Mark Masters as Linleigh said, and I and the ID Group stand for businesses to take control of the spaces that are theirs and become more compelling to their audience (and to build a better audience). I am the author of The Content Revolution, co-host of the Marketing Homebrew twice-weekly podcast and co-curator of Once Upon A Time.
About Social Media in General
1. Which is your favorite social media platform? (please briefly explain why)
For me, Twitter has been my space of choice. It seems to be my source of real-time interaction from gauging what people think of the football (my team is AFC Bournemouth and the world has picked up on them in the Premier League) through to being that fly on the wall.
2. Which social platform is used most by your brand/agency?
From a business perspective, I'm going to say LinkedIn. Doesn't that make me sound all prim and proper?
3. In your opinion, what is the future of social media, and which platforms do you think will lead the way?
If I was writing this a year ago would I have said 'Ello? I am tempted to say Blab just for the inclusivity. I like this idea that we can create sharing environments that bring people together and also have the ability for others to recognise that we can stand for something on a much deeper level.
If you like our stories, there is an easy way to stay updated:
Follow @wersm
About Great Social Media Campaigns
4. Please tell us about the one social media campaign you liked the most this year
I'm not a huge fan of campaigns, more a believer of a company taking a 365 approach on what they believe in, and being continuously relevant to their audience, rather than just for three months.
However, I am going to fly the flag here for Bournemouth and champion Jimmy's Iced Coffee have done with their Keep Your Chin Up rap track (I was going to say rap video, but that makes me feel middle aged).
Taking it further and Channel 4 using the whole track during their adverts is testament to a brand that represents a lifestyle and not just a drink.
5. What is the most important thing brands and agencies must keep in mind, in order to build a successful social media campaign?
The most important thing is relevance to a target audience. Look at what the likes of KSI has done by building an audience of nearly 11 million subscribers (and 2 billion views) on YouTube to taking this to an album and book. When your content is created for an audience and it resonates with them, it scales.
6. In your opinion, which is the most important KPI to watch during a social media campaign?
The biggest challenge is to convert from a space that is owned by somebody else and bring it to a space that you own. Social currency today has to be focused on building email subscriptions and inviting interaction within the spaces that you have 100% control of (email and hey….even talking to each other, remember that!)
About the Future of Social Media Marketing
7. What will be the role of social media in the marketing mix of the future?
It has to work side-by-side with the objective of the business and commitment from the top level down. From a customer service tool, through to inviting interaction to owned media spaces, there has to be a role where sales, marketing, and social all work together and not sit in isolation.
Brands will also become better at using channels for marketing, rather than advertising. By marketing, I mean problem solving, and not paying in the hope that they can earn trust.
8. How will brands and publishers continue to best leverage social media?
I think the answer lies in whether or not it will be embraced by brands and publishers. I was part of a meeting earlier this year and the discussion was whether a company should invest in social media? We talked and talked and was going absolutely nowhere, I simply asked "what do you want to get out of this?" the short answer was "Will Twitter make us an extra £150k per year?"
The overall objective for businesses is to be fixated about customer experiences. If they are consistent with this, then we can start to make a positive association and communicate better. Once the commercial strategy is understood, and people are committed to it, we can create channels that are far easier to get to grips with and be #winning.
9. What would you say is the biggest obstacle within the field of social media marketing?
We have new channels to explore, but no one has written the rulebook, so companies are still more than happy to cram traditional forms of marketing (interruption, repetition and broadcast) within spaces that were created to converse and interact.
It's far easier sticking to an approach that has been in place for generations, and applying what has worked with a 20th century mind-set, rather than learning a new approach. We must realise that every channel has its own culture but most brands go into channels to predominantly sell, instead of learning about how to become part of the culture.
In the words of futurist Alvin Toffler back in the 70s, "the illiterate of the 21st century will not be those who cannot read and write but those who cannot learn, unlearn and relearn".
10. If you had to give one piece of advice to someone who has just started out in the industry, what would it be?
The only thing that differentiates who we are is what we believe in and the voice that is ours. I have spent much of my adult life compromising to fit in with someone else's belief system. It is time to stand up, own what is yours and be relentlessly curious about the industry that you are within.
11. In your opinion, which is the "ad format of the future"?
Anything that connects with a person for them to find out more and a company consistently providing value outside of what they do. We have become entrenched in what is 'content marketing.' The Dove campaign for real beauty is exactly that, a beautifully created advert, it is not content marketing. A company has to take the role of the wise tutor, rather than position of the relentless seller.
Brands can now have a powerfully scaled direct relationship with an audience, let's not mess it up by becoming meaningless noise.
Fun Fact
12. Finally, tell us one thing someone would NOT be able to find about you from looking at your social media profiles.
Saying I can do the Cinnamon Challenge is one thing but levitating takes it to a whole new level.
---
You might also like
---
More from Interviews
---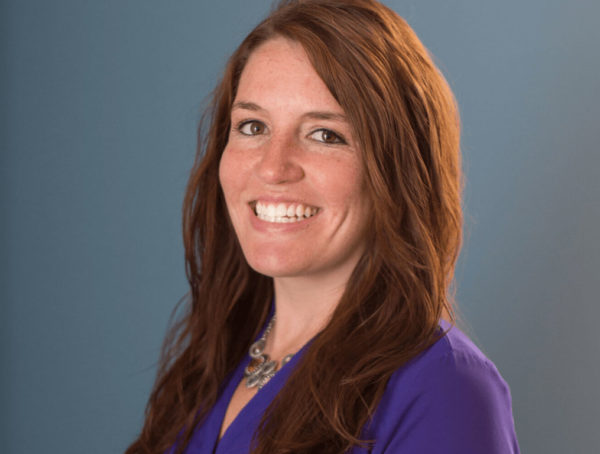 Please welcome this week's 12 Questions Expert Spotlight guest, Director of Brand Strategy & Marketing at Blue Magnet Interactive, Stephanie …