Social media and the campaigns that drive brand success are nothing without the people that make things happen – which is why each week we talk to yet another social media professional tackling the campaigns that drive brand success. This week, I bring you the young and brilliant Head of Innovation at Social Chain, Elliott Murray!
Hello Elliott!
Hello! I'm Elliott, Head of Innovation at Social Chain and my introduction to social is… not so traditional. I was actually running a company in need of social media advertising, and with my strong background in development and programming I learned very quickly that promotion was only a piece of the puzzle. With social you can really curate online communities that you can then leverage for free advertising. So I kicked off my career by building software that builds on this, amassing something like 2 million followers off the back of it.
And then along came Social Chain – in my opinion an industry leader in the online influencer community space. I actually reached out to them and they showed a great deal of interest in what I was doing with my software, and so the synergy was born. I joined Social Chain about 18 months ago, and the rest is history!
About Social Media In General
1. Which is your favourite social media platform?
It's really all dependent on the mood I'm in. With that said, I think it would have to be Twitter.  It is great for instant communication and news. Anytime there is a big world event, everyone is on Twitter. No one is on Instagram to find the latest hard-hitting news.
Most recently though, I have started to really get into LinkedIn. It's purpose of being a professional one-on-one communication platform is really powerful. And if you choose to dedicate a strategy to LinkedIn, it's early days, and you have a lot of pull with the current algorithm.
2. What social media platform is used most by your brand/agency?

We are literally wherever the attentions is. We have a huge influential following across all social media platforms. We find is that Instagram and Facebook really have a good grasp of getting in front of people, and driving awareness – in particular among those aged under 25 years of age.
3. In your opinion, what is the future of social media and what platforms will lead the way?
A really interesting one for me over the past few months, has been Augmented Reality (AR) – the ability to combine our world with the manipulated virtual world across social platforms is incredible, and I think there are many opportunities that stem from that. I do think though that we will start to see platforms like Snapchat and Instagram vying for that space more and more. But its going to completely change they way that we interact with social media. So definitely keep an eye out… AR is coming!
About Great Social Media Campaigns
4. Tell us about one social media campaign you liked most this year.
To be honest, there are many people who "do social" really well, and others that do it very poorly, but one not-so-recent campaign I really enjoyed, was The Dollar Shave Club. The industry of shaving is kind of… dated. Nobody really ever attempted to revive it until this start-up, The Dollar Shave Club. They had a completely new outlook on an the 'old' industry of shaving, and revived it through viral videos that piqued everyone's interest. And, the company eventually got acquired for a lot of money!
5. What about the latest campaign your brand or agency was involved in?
A really standout campaign that I had really big part in for Social Chain was our campaign with Apple Music. They had this interesting idea that they wanted to promote 'the new streaming platform for students and young people.' So, we made a huge Twitter database of students across the UK, pooling key influencers and reached out to get them to sign up to this bespoke micro-influencer platform we created. That allowed us to post from their account, an offer for a free 3 month subscription to Apple Music.
From there we sent out 300-400 tweets all at the same time. This led to a storm of interactions, activity, and the masses of traffic Apple Music was looking for! All it too was to take a step back, analyse what we wanted to achieve, and the audience we were trying to reach. That's what really got us there!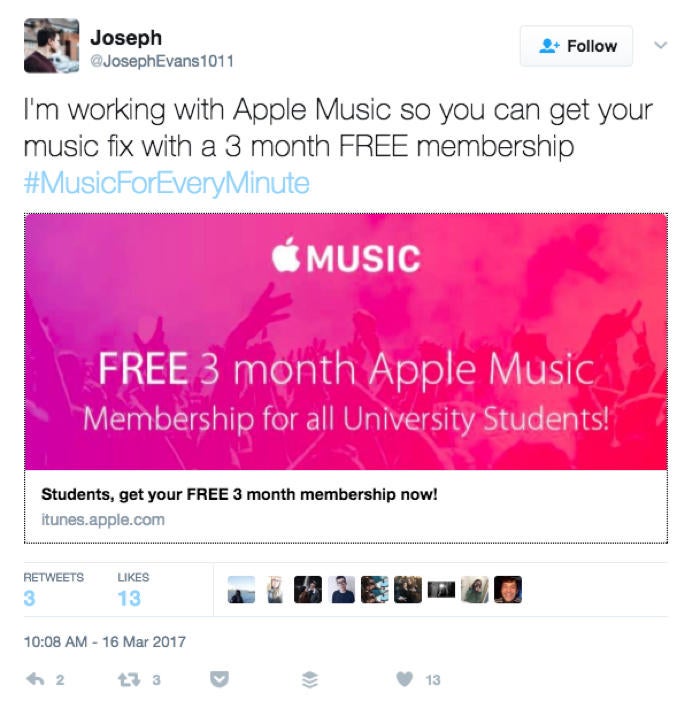 6. What is the most important thing brands and agencies need to keep in mind, in order to build a successful social media campaign?
I think it's key to ask "Who are we trying to reach?" and "How can we interact with them natively?" Various audiences need different approaches and actions; seasoned professionals and teens are two entirely different targets, and will interact best if the content is reflective of their needs. One size does NOT fit all when it comes to content that is pushed out to various audiences.
Also, don't fear experimenting! All the different platforms out there provide brands and agencies with the opportunity to get creative in targeting different types of people. Everyone has different forms of attention, so understanding how our followers of potential audiences divvy up that attention will allow us to stand out much more. Engagement on social media is almost a second sense to us. We decide very quickly – in a split second – and decide whether or not we are going to engage with content that pops up in our feed.
7. In your opinion, what is the most important KPI to watch during a social media campaign?
I think I have a bit of a different view in terms of KPIs. I would like for brands and agencies to get away from the strong KPI-focus, and work to harness long-term connections instead. I mean, it's a simple concept really. You don't take someone on a date and ask them to marry you then and there. The same should be true with brands and their content. You need to harness that relationship, mature it, and then eventually you can ask for something in return.
Obviously, that is difficult to tell agencies and brands, because they want to see immediate results, as they are so metric-focused. But the fact is, this is not old school marketing! #
About The Future Of Social Media Marketing
8. What will be the role of social media in the marketing mix of the future?
We are going to start respecting it a lot more for sure, especially because businesses are beginning to catch on to the fact that its the new form of attention, and we need to be active with it. The billboard era is no more. We as brands and agencies need to stop practicing these old marketing techniques, and get in tune with the opportunities available on social media.
The new 'social media marketers' are on the horizon – and we can expect them to be well up to date on all things social, and being able to understand different audiences, their preferred platforms, and the consumption on them. So, I think we will see social be taken more and more seriously. It will no longer just be "tacked on" to whatever else brands are doing.
9. What would you say the biggest obstacle is in the field of social media marketing?
I think the biggest issue is that if you don't use the native ad formats provided by the platforms and you are only posting organically, you are always depending on the algorithms. So, what works one week, might not work the next. You see this on Facebook, particularly. What once was easy – i.e. to build up online communities and reach your following – now isn't. Brands are being pressured to use paid advertising, or in any case pay more than they were, to reach those very same people.
It's also really important to stay on top of the changes across the social platforms as well. As I said before, changes to the algorithms can have a BIG impact, and it's important to stay in updated with what's going on in the industry. With that said, it too can be a challenge, since there isn't always a public announcement. So, just stay connected to the industry, and pay attention regularly.
10. If you had to give one piece of advice to someone has just started in the industry, what would it be?
Acquaint yourself with the concept of growth hacking, look at the way platforms operate, and work out your own ways to be on the better side of the algorithms. Standard strategies don't work. You need to be aware of what is and isn't working in terms of content. Growth hacking has an incredible community and topics to look into to really give you a thorough understanding of what it takes to standout. At the end of the day, brands want to know what makes you different when it comes to developing strategies.
11. In your opinion, what is the ad format of the future?
I feel like every single ad format goes through this two-week honeymoon period, where it's brand new, and everyone loves it, and then it blends into all the other ad formats. People are just continually adapting, and they get used to seeing something. Then it gets boring. Therefore, I wouldn't be able to say.
What I really find interesting though, is that Snapchat acquired an advertising technology company that is really able to take advertising and blend it to real world activity – i.e. put a brand in the background of a video. And while it hasn't really rolled out yet, I think its those futuristic concepts of making advertising as subtle as possible. We are certainly going to move away from 'in your face' advertising, because people ignore it.
The concept of influencer marketing where you blend advertising with native content really does have amazing effects and changes the way that people communicate with advertising.
Fun Fact
12. Finally, tell us one thing someone would NOT be able to find out about you from looking at your social media profiles?
Whilst travelling to Pakistan with a documentary group about eight years ago, we were actually followed by the Pakistani Secret Service for looking suspicious, taking photos, videos, etc. But what we didn't know, was that this was for a week! One of our hotel rooms got broken into, tapes and cameras were stolen! So uh… yeah, I guess that counts as a fun fact!
Fun fact for sure! Straight out of a movie! Thanks for stopping by Elliott!  
Stay tuned weekly for more brilliant insights! See you all next week!
---
You might also like
---
More from Experts Talk
---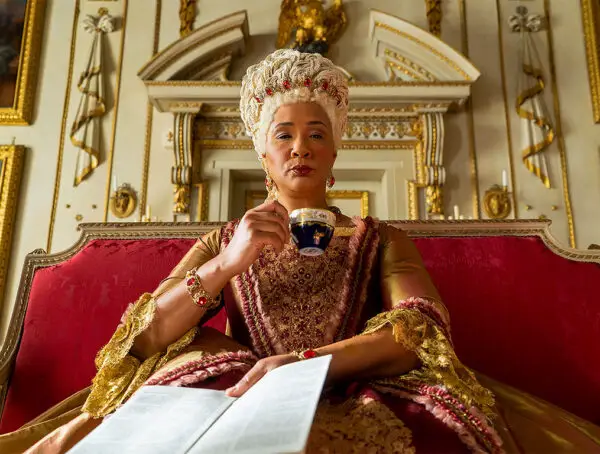 A new musical could soon come to life on TikTok, WhatsApp users are flocking to Signal and Fiverr will run …