Please welcome this week's 12 Questions Expert Spotlight guest, Founder, and CEO of SociallyIN, Keith Kakadia.
Keith began his career in internet marketing back in 2005, and after numerous roles in the industry helping people and helping companies grow,  he founded social media agency, SociallyIN.
There, Keith and his team help medium-sized and large brands tell compelling stories and sell through social media. They have worked with many leading brands, including Dick's Sporting Goods, Toyota, A3C Conference and Festival, Chick-fil-A, Dairy Queen, Mississippi State University, and others.
Keith currently sits on the Entrepreneurship Peer Review Panel at Mississippi State University.
Here are his answers to the 12 questions we ask all our experts!
1. Which is your favorite social media platform, and why?
LinkedIn. It allows me to connect with other professionals and get insight from them, as well as share my own expertise in an impactful way that makes everyone happy.
2. What social media platform is used most by your brand/agency?
Honestly, we use a variety of different platforms because they're all good for different things. Of course, we do spend the majority of our time on Facebook, Instagram, LinkedIn, and Twitter, but every network has its downsides and perks, and we love giving our content the chance to flourish on the platform that most makes sense for a customer.
3. In your opinion, what is the future of social media and what platforms will lead the way?
I think that social media is going to become a lot more free and personal as people become more free and open with how they're feeling and how they're taking in the world around them. Personally, I love all the different perspectives that social media provides us. So I can't wait to see what the next several years bring.
As far as the platform that I think is going to lead the way into a new generation of social media? Instagram, because it provides an opportunity to experience things in a way the other networks sometimes lack.
4. Tell us about one social media campaign you liked most this year.
I love the way companies like Moon Pie and Taco Bell correspond with customers and make jokes on Twitter. I think especially Moon Pie has a solid campaign as far as inbound outreach efforts, and I hope they continue drawing customers in with their fun and engaging social media campaigns.
5. What about the latest campaign your brand or agency was involved in?
Dick's Sporting Goods is one of the clients we have the most fun with as far as putting together an engaging, educational, and delightful campaign that any viewer can enjoy. From fun filters to engaging videos, we love knowing we're helping our friends at DSG build and grow their brand in a unique and creative way.
6. What is the most important thing brands and agencies need to keep in mind, in order to build a successful social media campaign?
Your audience wants to be engaged with you. One of the best things you can do as a brand is to take the time to interact in a conversational way across your social media channels to your viewers. Make them feel appreciated, educated, and valued. That's the secret to success.
7. In your opinion, what is the most important KPI you look for to determine success on social media?
Engagement. Next to conversions, I think this is an extremely important thing to look out for. If you have very limited engagement, something needs to change. Whether it be content, the scheduling, or even your targeting practice, the sooner you narrow it down, the sooner you can get your brand back on a path to success.
8. What will be the role of social media in the marketing mix of the future?
Staying in-tune with your customers' wants, reactions, needs, that type of thing is going to be huge going into the new year, more so than it has been the last several years. Social media is giving us an opportunity to do some social listening in a big way, and I think we should take advantage of that.
9. What would you say the biggest obstacle faced in social media?
Staying on top of the trends. They're constantly changing, and so if you want to be successful, you pretty much need someone dedicated to learning what the latest trends are and staying on top of your competition.
10. What is one piece of advice you would give someone just starting in the industry?
Don't try to be evergreen, just be willing and able to adapt and overcome the obstacles that WILL come your way in the social media sphere. Stay on top of the trends, be open and consistent, and communicate with your followers to find out what THEY want, not what the vision of your brand might suggest.
11. In your opinion, what ad format will lead the future of social media marketing?
To the point, but also witty, funny, and engaging. Ads will always kind of be a similar format with a similar idea, it's the organic stuff that you want to pay attention to.
12. Finally, what is a 'Fun Fact' we wouldn't find on your social media profiles?
I love being creative and leading my team to do the same. It's part of the atmosphere I try to create for my employees. While being a business owner is tough, I know how to have a good time, and It's that mindset that keeps my creative mind going so that as a team, we can continue bringing customers the unique and creative content they deserve.
---
You might also like
---
More from Experts Talk
---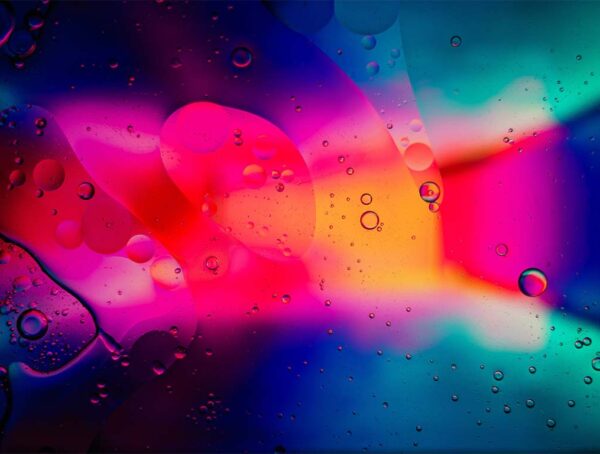 In this month's experiment, we set out to find out whether adding custom alt text on Instagram posts improves reach.