Please welcome this week's 12 Questions Expert Spotlight guest, Social Media Marketing Manager at Forrester (SiriusDecisions Product Line), Claire Kennedy.
As Forrester's Social Media Marketing Manager for SiriusDecisions, Claire helps build brand awareness for the product line and drive leads through social media across North America, EMEA, and APAC. Her proudest accomplishment to date is building a "best-in-class internal training program" inspiring employees and teaching them about personal branding and social selling.
Claire's passion lies in connecting people to the brand and finding new ways to interact, engage, and advertise, and loves bridging marketing and sales. Her goal is "to teach everyone that who they are is important and their personal brand matters."
Here are her answers to the 12 questions we ask all our experts!
1. Which is your favorite social media platform, and why?
While I love the quirkiness of Twitter and the creativity of Instagram, I think my favorite platform has to be LinkedIn. My ability to not only grow my own personal brand but influence and reach others hasn't been possible on other platforms.
Given that LinkedIn is inherently a "work" platform, I feel that generally, my newsfeed is full of people encouraging others and truly wanting their network to succeed. It's also allowed me to step out of my comfort zones and discuss topics I never thought would be "business-friendly," such as my mental health and my sexuality.
Often, it's these very topics that allow people to find out about and connect with me – which is pretty remarkable.
2. What social media platform is used most by your brand/agency?
As a B2B organization, our content naturally thrives on Twitter and LinkedIn. We technically post more per day on Twitter but see great ROI from both platforms. We also implemented LinkedIn Elevate last September, which has been our #1 driver of leads from organic social media (heck yes). So even though it's an employee advocacy platform, I'd say that LinkedIn Elevate is "used" the most.
3. In your opinion, what is the future of social media and what platforms will lead the way?
As young as I am in my career, I already feel the shift happening between what I consider "social media" and what Gen Z does. I truly believe that apps like Vine (when it was still around) – and now TikTok – are shaping the way we connect with each other. Memes created by teenagers are spreading into brand identities and entire careers are being built off of simply being relatable.
As much as TikTok seems like a revolving door of the same jokes and dance moves, I think it gets at the heart of a really powerful idea: the want to be part of something. And I think the whole concept is really changing the way even B2B organizations view social media.
4. Tell us about one social media campaign you liked most this year.
Oh, it has to be the Gilette's "We Believe: The Best A Man Can Be" campaign – hands-down. We're seeing an important shift in the way brands are handling or aligning with social issues. There have been a ton of campaigns that have failed, and I know that Gilette received controversy from both sides for this campaign.
I don't believe that Gilette was pandering. They showed snippets of past campaigns that represent behavior they no longer want to align with – that's bold.
Many organizations don't actually admit when they've been wrong, they just have a rebranding campaign. I really respect the transparency that Gilette had in owning up to their failures and promising to do better because their audience deserves better. I still get goosebumps thinking from that ad.
5. What about the latest campaign your brand or agency was involved in?
Our event theme this year is Together: Achieving High Performance by Aligning the B-to-B Revenue Engine. The theme parallels the alignment we teach our clients to have internally and externally, but it also made way for some excellent branding materials. We were able to highlight the "her" in "Together" to promote our Women's Network and event signage was emblazoned with phrases such as: Accelerate Together, Build Together, Succeed Together.
I also made a Spotify playlist that included songs like Come Together (The Beatles), Better Together (Jack Johnson), Keep It Together (Madonna), and many more. Our events always start with the content and then we build the vibe around it. This year's was really inspirational, creative, and fun!
6. What is the most important thing brands and agencies need to keep in mind, in order to build a successful social media campaign?
Understand your customers. It sounds like an easy answer, but it's really not. Being trendy might be fun, but if your messaging and creatives aren't resonating with the people who will actually buy your product, that's an issue. You can try fun hashtags or new ideas like a live Twitter chat, but everything you do should come from the innate want to connect with your customer base. Speak their language, answer their problems.
Also, understand that a "campaign" should not exist in a silo. In SiriusDecisions, social media is tied to a higher marketing theme, and we're always communicating with each other to make sure our messaging, creatives, and timelines are aligned. Again, thinking about the customer and making sure they have the same experience with your company regardless of where they started their journey.
7. In your opinion, what is the most important KPI you look for to determine success on social media?
My organization might be a little different in that we actually have a lead goal that we have to hit every quarter and every fiscal year. So personally, I know I've had a successful campaign or demand offer if we have a strong pipeline. It's also interesting when you get into the nitty-gritty of your analytics and can see which demand offers convert faster, move down the pipeline faster, etc. It helps me understand when offers need a fresh approach and usually allows me to get more creative in my posts (hint: GIFS!)
8. What will be the role of social media in the marketing mix of the future?
So much has already changed in the 5 years I've been in the industry, so I can't possibly predict what will happen in the next 5, but I imagine we'll continue on this trajectory of using social to build valuable relationships – with each other and with our customers. We're already seeing it with the emphasis on Groups by Facebook, a platform I never thought I would frequent again and am now checking daily for updates on my Bachelor fan group (don't judge me).
9. What would you say the biggest obstacle faced in social media?
Despite all the evidence that employees being on social media is actually better for business, I still see the stigma that it's a distraction or not important if you're already an executive or senior leader in your industry. It used to be disheartening when I would get those responses, but now I just pivot to my advocates who I know appreciate the platform and have seen success from it.
10. What is one piece of advice you would give someone just starting in the industry?
Connect. With. Everyone. Go beyond 2nd-degree connections on LinkedIn and find the people whose roles you aspire to have and the social media managers of brands you admire. Break down that "fangirl" wall and choose your mentors to help guide your career. You won't just learn from their expertise, they'll learn from your passion and fresh ideas.
Oh! And make a LinkedIn video. Just sit down with a brief idea of what you want to talk about and give yourself a 3-minute timer. Authenticity will open so many personal and professional doors for you.
11. In your opinion, what ad format will lead the future of social media marketing?
Video (with subtitles) is definitely still king, but the jury's still out for whether or shorter or longer video is best.
12. Finally, what is a 'Fun Fact' we wouldn't find on your social media profiles?
This is a hard one since my journey and struggles have actually given me the confidence to be my complete self online. But, I guess one fun fact is that my family dog's name is Kevin. It's a female dog.
---
You might also like
---
More from Experts Talk
---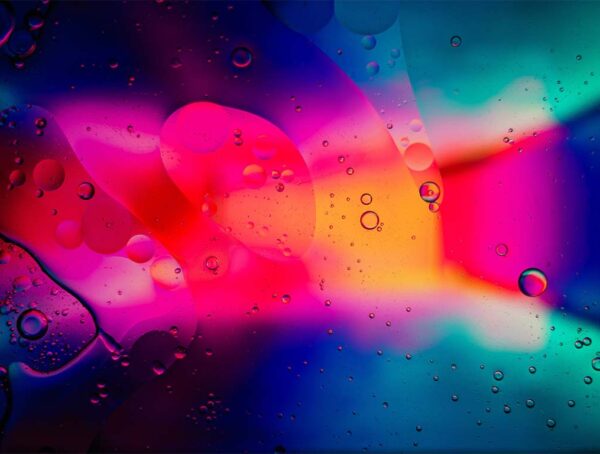 In this month's experiment, we set out to find out whether adding custom alt text on Instagram posts improves reach.