Please welcome this week's 12 Questions Expert Spotlight guest, EMEA Social Media Lead at Seagate Technology, Claire Hoang.
Claire has over 14 years of experience in content strategy, video production, digital innovation, social media strategy (including paid, content, and analytics), and media partnerships. During her career, she has worked for a range of big brands and organizations, including the BBC, ITV, Fremantle, and more recently Thomas Cook.
She is currently Social Media Lead for the EMEA region at Seagate! Here are her answers to the 12 questions we ask all our experts!
1. Which is your favorite social media platform, and why?
Twitter – it can completely grab my attention and keep me there for ages.
2. What social media platform is used most by your brand/agency?
Facebook. Despite what people say, it's still the most effective way to reach the most people in a targeted manner.
3. In your opinion, what is the future of social media and what platforms will lead the way?
I still think there's a possibility (and I'm sure they're looking) for social media in the west to swing the way it works in East Asia. So not only are social networks just for taking away attention but once they work out how to directly pay via their channels – through their own currency, or using their own payment systems – then they'll have a more dominant effect over e-commerce.
It's not quite there yet, but all the platforms are still about marketing and sharing robust ways or measuring analytics.
4. Tell us about one social media campaign you liked most this year.
Innocent Drinks ALWAYS do amazing campaigns – but their 'Bolt from the Blue' campaign with Duncan from Blue made me smile for days on end. It was hilarious, nostalgic, great content and really really enforced the product front of mind.
We've paid Duncan from Blue to promote our new blue drink. Fifty quid well spent. #definitelyblue pic.twitter.com/O4Z3pdaN31

— innocent drinks (@innocent) August 23, 2019
5. What about the latest campaign your brand or agency was involved in?
In my previous role, we ran an award-nominated campaign called 'Takeover My Trip'. It was a lovely, engaging campaign where we took out a presenter to a certain destination and in real-time, the audience voted for what that person would do. E.g. what they'd eat, what activity they should do, where they'd visit, even what they wore.
Additionally, we ran Facebook/Instagram lives from the destinations and it really helped sell the locations we flew to.
6. What is the most important thing brands and agencies need to keep in mind, in order to build a successful social media campaign?
Think about good content. There's no point paying to reach people's eyeballs and then putting something there with no clear idea of what you want it to do. Do you want to raise awareness, or change consideration of your brand? Do you want people to visit your site, or download an app?
Make sure it's not just about selling, but how YOUR BRAND can benefit the consumer. Great content makes your paid spend a hell of a lot cheaper – but you have to be clear on your KPI's too. Too many people just say they want performance – but don't think about the top end of the funnel too.
7. In your opinion, what is the most important KPI you look for to determine success on social media?
I don't think there's one. The beauty of Facebook's paid activity is that it has forced people to think about what their objectives are pre-campaign. Yes, they can measure eventual purchases, and it would be easy to just push lots of purchase campaigns – but sometimes, there's branding, tone, or voice that needs identifying first. So for me, it can be reach, or video views, or engagement – as well as purchases.
8. What will be the role of social media in the marketing mix of the future?
You can't avoid it. Social media is now one of the places that get the most attention and eyeballs. As mentioned above, if they can get the payment structure right – it can be more than a shop window for products – it can start challenging the idea of even needing a website. That would be a threat to google indeed.
9. What would you say the biggest obstacle faced in social media?
Trust. Trust and liability. So much has been made this year on how anyone can just post false information. What's true, what isn't? I do believe it needs some form of regulation. Yes, it would mean that the number of users dramatically falls once you take away the bots, but I think most brands recognize the value of quality users – not just pure numbers at play this time. I'd rather target someone who is genuinely going to buy something than 1000's of people who see it, but don't engage because they're not real.
10. What is one piece of advice you would give someone just starting in the industry?
Just do it. I know Nike said it first, but it's true. If you're great at your own personal Instagram, you've already got one step on people who don't have a clue. There's no barrier to entry with social media, and it's free – so anyone can do it!
When I tried to get into the BBC in my early 20's I struggled as they wouldn't even let you touch a camera, let alone film with one. These days, anyone with a mobile phone can make a video. There are fewer barriers, but that means there's more noise, so you have to think differently to stand out.
11. In your opinion, what ad format will lead the future of social media marketing?
Ooh. Good question. I think video has its strengths, but if we're looking at eCommerce – click through is still a massive thing for brands. The endless carousels I've been seeing recently with brands like Wolf and Badger have been brilliant.
I never had to leave Facebook and managed to browse about 50 items. They then re-targeted me with the ones I clicked to view on the site. Once they figure out how to give me a discount on the second or third viewing, I'll be converted!
12. Finally, what is a 'Fun Fact' we wouldn't find on your social media profiles?
I'm the first Chinese baby born in Stoke on Trent! My claim to fame!
---
You might also like
---
More from Interviews
---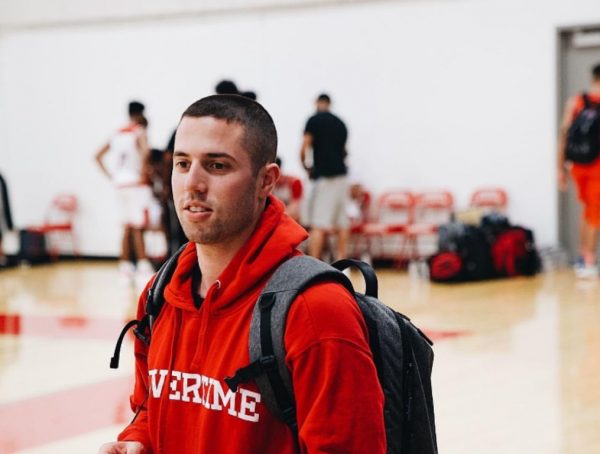 Please welcome this week's 12 Questions Expert Spotlight guest, Head of Social Media at Overtime, Thomas Weingarten. Thomas is an all-in …