Please welcome this week's 12 Questions Social Media Expert Spotlight guest, Andy Fidler, Partner & Co-Founder of The Hook Group.
Andy comes with 12 years experience in marketing to the enigmatic generation… today's youth. But, The Hook does more than just market content… they create it! From their own standout, original content, to bringing brands to life on social, Andy has a lot of great insights to share. So let's get to it!
1. Which is your favourite social media platform, and why?
At the moment I'd say Youtube. It's got some really good quality content and shows. We built The Hook's audience on Facebook – first through original content that has since developed longer format series that will work well on YouTube. The platform will be a big focus for us this year.
2. What social media platform is used most by your brand/agency?
For us as a publisher, we run activity from all social platforms across The Hook's channels. But from a brand perspective, it's usually Facebook and Instagram that our social media agency, The Hook Labs, will focus on as they've got such powerful ad tools.
3. In your opinion, what is the future of social media and what platforms will lead the way?
Social media platforms are looking to be the future of video. The cable companies are increasingly becoming replaced by The Netflix and Amazon Primes of this world… and now you have Youtube, Facebook and Instagram entering the longer form space. Snapchat is also doing the same and we've actually just launched our first Snap show.
Facebook, in particular, is starting to take more strides into making sure that only quality content is appearing in the feed – which has previously been an issue. Youtube is continuing to hone its strategy. IGTV is growing. Snap's got a whole new range of shows and watch times are increasing ALL of the time.
4. Tell us about one social media campaign you liked most this year.
My favourite recent campaign has to be the Nike – Dream Crazy ad with Colin Kaepernick. It's had nearly 28 Million views on Youtube alone and I think it's probably up there as one of the most shared brand campaigns of the year.
If you can capture that awe-inspiring emotion in the right way then you're onto a winner, especially on social.
5. What about the latest campaign your brand or agency was involved in?
Our campaign for British consumer electronics retailer Currys PC World is up for a few awards so far this year and it's one we're pretty proud of. The campaign centred on key brand JBL through the promotion of four items from their product range. Notably, it was also the first time they'd signed up to do a social content partnership – which was pretty cool.
We came up with a four-part video series, using four completely different cultural influencers to create four distinct ways of bringing each of the products to life. Each video was standalone with the product range the one constant tying the series together.
For the hero piece of content, we featured the most iconic figure from Channel 4's Educating Yorkshire, Mushy Asghar, explaining how music and headphones helped him overcome his stammer – featuring 'JBL Wireless Bluetooth Headphones'.
We reunited Mushy with his teacher Mr Burton, who, in the episode from 2013, was inspired to set his student on a path to recovery after watching The King's Speech.
The campaign also included cut down edits from influencers featuring a second call to action which was used for re-targeting custom audiences via paid social posts.
Super proud of the results for this one. We claimed the 'Number 1 Branded Content Campaign in the world' in Q3 for an electronics brand (Source Tubular Labs), with 16 Million impressions, 10.5 Million reach, 5 Million+ views and most importantly contributed to a significant uplift in audio sales year on year with CPCW overall headphones sales up +18.3% YoY and JBL speaker sales up +18.4% YoY.
6. What is the most important thing brands and agencies need to keep in mind, in order to build a successful social media campaign?
I think it's about building around your genuine core objective. There are enough brands out there that look to run social campaigns because they feel the need to have a presence on social and it's not actually fitting in line with what their core objective is.
I think it's important to help people realise the potential that social has to offer for brands, by integrating good content and storytelling. For example, Facebook's advertising tool can be so powerful to not only drive brand awareness and consideration but significant sales too.
7. In your opinion, what is the most important KPI you look for to determine success on social media?
Again, it depends on what your objective is. If it is to drive sales, then engagements/comments are almost by the by. It is whatever is going to actually help you hit those targets. If you're looking for things like brand awareness, then you'd look at views, shares and the sentiment of the comments and engagements. But don't look at measuring engagement for engagement for the sake of it. It isn't right for everyone.
8. What will be the role of social media in the marketing mix of the future?
I think it's going to continue to play more and more of a key part. There are businesses who have built themselves up purely on social and there's more direct to consumer social brands launching all of the time. Social is only going to get bigger especially as the agencies and the big brands start to understand the power of driving sales. Like I was saying before, the ability to do that is huge on social and is often missed.
9. What would you say the biggest obstacle faced in social media?
I think it comes back to creating genuine ROI based on whatever your objective is and making sure that you're not getting distracted by trying to do too many things. The biggest obstacle is making sure you're able to deliver on that objective whatever it may be. You might create a video that gets loads of views but are those views for the right reasons? Is the brand positioned in the right way? And is the brand central to the story?
10. What is one piece of advice you would give someone just starting in the industry?
The industry is so fast paced, so I would say to make sure you're always doing your research, staying on top of trends and keeping abreast of any algorithm changes or new platform features you can look to capitalise on and get a step ahead in the ever-evolving industry. Also, be sure to seek out contacts in the industry as well as read up on the latest releases. It is always good to see what thegrassroots social professionals are up to.
Me and my business partner Gordon Bennell do different things. He very much leads the company's strategy and understanding of social and what I get the benefit from is that he's always got his ear to the ground of whatever the latest developments are.
11. In your opinion, what ad format will lead the future of social media marketing?
I'd say story formats across Instagram and Facebook will successfully grow in the near future. The ability to get a message across while also driving a direct action is powerful.
Another area which is already established in the US and growing more here in the UK are formats. If your brand is looking to achieve more than direct sales, i.e. awareness, affinity and association to a particular passion point or subject, then creating longer form consistent, episodic video series is a strong approach.
12. Finally, what is a 'Fun Fact' we wouldn't find on your social media profiles?
So this is a bit embarrassing, but my business partner, Gordon and I met because we were the only two idiots wearing Hawaiian shirts at a party for the first week of University. We ended up finding each other from across the room – cue the slow motion, emotional music and wind machines 🙈.
---
You might also like
---
More from Experts Talk
---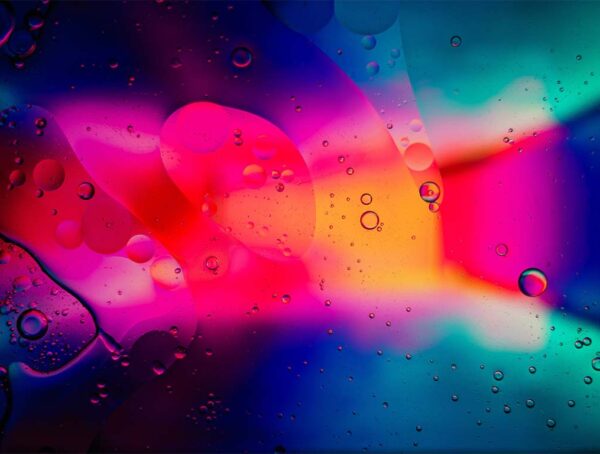 In this month's experiment, we set out to find out whether adding custom alt text on Instagram posts improves reach.