Please welcome this week's 12 Questions Social Media Expert Spotlight guest, Head of Social Media at Verizon Media (previously Yahoo Inc.), Liz Lapp.
She leads her team with a social-first approach and loves the opportunity to create exclusive consumer experiences through social media… so let's dive in to see how this plays out!
1. Which is your favorite social media platform, and why?
Instagram. I mean, where else can an Egg beat a Jenner (Kardashian)! But for real, I feel Instagram is still a platform for fun, exploration and inspiration. I realize that Instagram is notorious for fake life, but I've also seen many people who keep it 100, especially on the Instagram Stories. Check her Insta out here.
2. What social media platform is used most by your brand/agency?
It depends. Facebook is the king of paid social. It has all that rich targeting data. But from an organic strategy, Twitter is often the go-to platform. I work with brands, such as Yahoo Sports, where there is always something going on as well as plenty of breaking news, therefore Twitter is the place to get quick reactions and be part of the social conversation.
3. In your opinion, what is the future of social media and what platforms will lead the way?
AR/VR! I just visited Desert X in Palm Springs and one of the artist, Nancy Baker Cahill, produced a singular experience for each of her pieces using augmented reality. She created the app 4th Wall that you download and use to photograph or video the experience and share it on social media.
Now imagine the capability for campaigns to leverage social platforms natively to do more immersive experiences with brands on social. Recently Nike created an augmented reality experience with Snapchat in Foot Locker stores starring LeBron James that went viral.
.@KingJames dunking at Foot Locker through Snapchat AR. 👀

📹 @keiths pic.twitter.com/feJCsn0cHM

— B/R Kicks (@brkicks) February 6, 2019
If social media platforms continue to expand the AR/VR capabilities, eventually you'll have the audience playing one-on-one with LeBron James. Now that's next level exciting!
4. Tell us about one social media campaign you liked most this year.
It's still early in 2019, but thanks to the Super Bowl, I've found my current social media campaign crush, and it's the #InHerCourt Bumble Campaign partnering with Serena Williams.
https://www.youtube.com/watch?v=pjL-rMbe1JQ
There are so many levels of brilliance here, 1. the messaging is on point as we continue to unpack the #TimesUp and #MeToo movements, 2. a recent study by Sprinklr in partnership with Twitter revealed that the purpose campaigns attributed to stronger positive resonance and engagement during the super bowl and 3. SERENA WILLIAMS!!! She is the biggest and most badass boss lady in sports and beyond and is a perfect choice for this campaign. Not just because of her reach, but her authenticity to what Bumble is trying to accomplish, which is growth beyond a dating app. Brilliant! Honestly, I downloaded the app after that.
5. What about the latest campaign your brand or agency was involved in?
March Madness is one of my favourite Sports tentpoles to work on and last year was no exception with the Yahoo Sports Tourney Pick'Em #WinAtTourney campaign:
The insight here is that there is no wrong way to pick your bracket, you can use defence, stats, mascots, your gut, etc. What we did in social was make those personas come to life and ask "How do you pick your bracket to #WinAtTourney?" This was a great way to get strong engagement with the audience and get new users into our game. We also worked with our main influencer, Golden State Warrior Power Forward Draymond Green and created original content for Twitter and Instagram. One of our tweets even went viral when Steph Curry responded to Green on Twitter.
Yo @StephenCurry30 I thought you were injured?! 😂😂#WinAtTourney https://t.co/NYYQ5pMLL7

— Draymond Green (@Money23Green) March 15, 2018
6. What is the most important thing brands and agencies need to keep in mind, to build a successful social media campaign?
Creating the right content for each platform. Social is not a one size fits all for creative or programming. Brands and agencies need to be more thoughtful and authentic and create campaigns that make you stop scrolling in your feed/timeline.
7. In your opinion, what is the most important KPI you look for to determine success on social media?
Engagement. Whether it is alike, heart, retweet, etc., the purpose of social media is the same as social IRL… spreading the word of something you think is cool. Think about when you put something out on social, what's most important to you? Probably getting them likes. Well… same.
8. What will be the role of social media in the marketing mix of the future?
The future is here, and it is about looking at social media as a full funnel approach. There are so many ways to retarget the audience, engage through community management, or be part of the current conversation in real time in paid, owned and earned social that it is critical that social media be leveraged as a part of all the marketing mix.
9. What would you say the biggest obstacle faced in social media?
Brands only take the paid aspect of social media seriously. If a brand is not also being thoughtful about owned and earned levers of its' messaging on social media, it will eventually exhaust budgets, fatigue the audience and eventually lose that hard earned social community.
10. What is one piece of advice you would give someone just starting in the industry?
Go with your gut. At the end of the day, if you are in social media, it is because you like being in it. The platforms, the data, the social IQ is all part of the DNA of your passion for social. But it takes authenticity and fine-tuned intuition to send that tweet or post to the gram.
11. In your opinion, what ad format will lead the future of social media marketing?
I think anything that will be driven by inclusivity and support the digital-native generation. More and more we need ad formats that are as diverse as the people who use them.
12. Finally, what is a 'Fun Fact' we wouldn't find on your social media profiles?
I love professional basketball so much that I co-host a podcast about it ('The Hoops Talk') and am a commissioner in a fantasy basketball league, in which I am the undefeated champion two years in a row.
---
You might also like
---
More from Experts Talk
---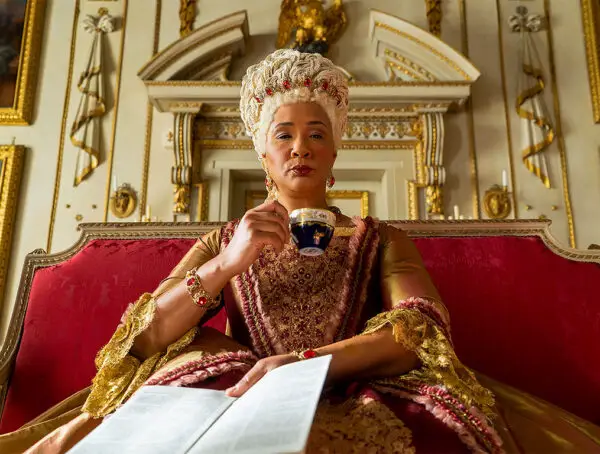 A new musical could soon come to life on TikTok, WhatsApp users are flocking to Signal and Fiverr will run …