Social media and the campaigns that drive brand success, are nothing without the people who make things happen!
Each week we profile one innovative industry executive and get them to answer 12 questions. Then, we share their insight with you!
This week I had the opportunity to meet the founder of Avocado Social, Alison Battisby and catch some social media insights from the expert herself. So with that I would like to introduce you all to Alison!
Hello Alison!
Hello! I'm Alison, an expert social media consultant, speaker, and founder of Avocado Social in 2014. I've had opportunity to be  involved in some groundbreaking social media projects, for a number of brands, including Nokia, Tesco and Pringles as well as a range of UK start-ups and growing enterprises! In regards to that business, I am known for my friendly manner, and professional approach that suits all levels of knowledge and understanding. I have have even tackled training some top UK brands, including Legal & General, Debenhams and EDF Energy.
Wow! Get ready guys its yet another good one! So without further ado…
About Social Media in General
1.Which is your favorite social media platform? 
Twitter is my favourite platform, as it's a great place to read up on thought leadership, news and opinion. I also love the fact that you can search for and contact anyone on there, unlike some other platforms, where it's difficult to find people.
2.Which social platform is used most by your brand/agency?
Twitter and Facebook are still the front runners in terms of what Avocado Social uses, but also we use LinkedIn and Instagram to reach wider audiences. The majority of our clients are also focusing on these platforms too, as well as the advertising options they all offer.
3. In your opinion, what is the future of social media, and which platforms do you think will lead the way?
I think we'll see a really interesting focus on messaging apps, particularly as Facebook owns WhatsApp and they have 1 billion monthly active users on it. Brands will be looking at how they can engage with customers on a one to one basis through these apps, as customers look for more private ways to speak to their friends. Facebook Messenger, Snapchat, and WhatsApp are all interesting ones to watch here.
If you like our stories, there is an easy way to stay updated:
Follow @wersm
About Great Social Media Campaigns
4. Please tell us about the one social media campaign you liked the most this year.
It's a little early for 2016 so far perhaps, but my favourite campaign of 2015 was Domino's Pizza emoji campaign. I think we'll see many more emoji campaigns this year.
5. What about the latest campaign your brand or agency was involved in?
We do regular training workshops for a whole host of UK brands and startups. We have recently trained the BBC, World Duty Free, Alzheimer's Research UK and Kings College London. In terms of campaigns, we've just run a Facebook Ads campaign for a large British charity, with excellent results. They reached over 600,000 people with the ads, and have seen almost 50,000 clicks.
6. What is the most important thing brands and agencies must keep in mind, in order to build a successful social media campaign?
The target audience, definitely. I see many brands making mistakes, not understanding the platforms or tone of voice to use to target their ideal customer on social media. Understanding your target audience is a great starting point for any company, and the best way of finding how they use social media, is to ask them.
7. In your opinion, which is the most important KPI to watch during a social media campaign?
Engagement is key, as you can then understand whether your content is interesting enough. I would suggest looking at a total engagement figure which includes clicks, and social actions on a post.
About the Future of Social Media Marketing
8. What will be the role of social media in the marketing mix of the future?
It will be interesting to see the impact live video has on how we use social media. Facebook and Periscope are both set to be widely used in 2016 as live platforms, and they are being used by brands to reach even more people. For example, estate agents are already using Periscope for house-viewings to enable more people to be able to attend. Perhaps video will replace text and images in the future!
9. What would you say is the biggest obstacle within the field of social media marketing?
Probably the rapid pace at which everything changes. As a social media consultant you need to keep on top of many trends and updates, and sometimes it becomes very challenging to do that. I make sure I read social media news websites like WeRSM regularly, and listen to podcasts such as the one on Social Media Examiner.
10. If you had to give one piece of advice to someone who has just started out in the industry, what would it be?
Have a go at using social media sites yourself before you begin to use them for brands. This will give you a unique insight into what it's like being a customer on the channel, and you can assess what content stands out to you.
11. In your opinion, which is the "ad format of the future"?
Video.
Fun Fact
12. Finally, tell us one thing someone would NOT be able to find about you from looking at your social media profiles.
That's hard! Perhaps the fact that I'm a fan of meditation and do it regularly!

For more from Alison and her team check out Avocado Social. As for us here at WeRSM stay tuned for more weekly interviews and all things social media!
---
You might also like
---
More from Experts Talk
---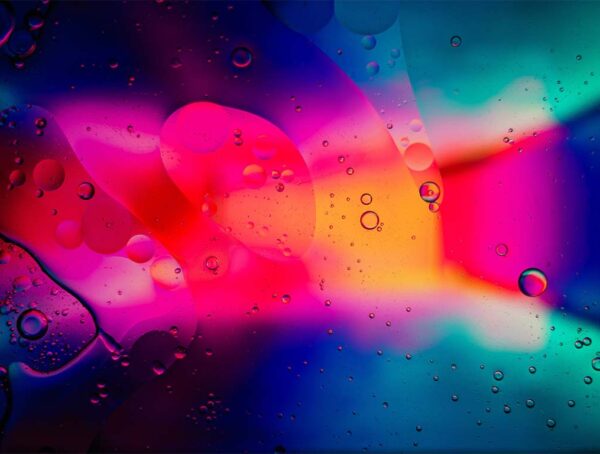 In this month's experiment, we set out to find out whether adding custom alt text on Instagram posts improves reach.