Please welcome this week's 12 Questions Expert Spotlight guest, Huawei's Head of Social Media for Western Europe's Consumer Business Group, Radu Acsinia.
With nearly ten years of experience and a focus on the technology sector – formerly working for companies like Samsung and Hewlett-Packard, he is no stranger to planning and executing standout social media strategies with a methodical twist.
So let's dive in!
1. Which is your favourite social media platform, and why?
Snapchat – not because I am an avid user – but more because of the creative approach it has, and the way it really puts people at the centre of their content. It's maybe one of the last places on social media where people can still get really immersed with a brand, in a way that is authentic but also fun.
2. What social media platform is used most by your brand/agency?
Working in the Consumer Business Group, we look after the smartphone and laptop business. Therefore, we are very focussed on having direct relationships with consumers and spending time where we feel they spend a lot of their time.
We are very active on Instagram because of the great capabilities of the camera on our phone, but also because we feel that much of our target audience is there.
Twitter is also quite important in some markets, like the UK, France, and Spain for example – because it still offers many conversation opportunities for us to tap into or generate.
3. In your opinion, what is the future of social media and what platforms will lead the way?
I think we will see more platforms designed to grow fast on the back of people's desire to become famous quickly. Conversely, messaging platforms that offer people new, cool, and creative ways to engage with each other on a smaller scale will also continue to be successful.
We will also start to see more Asian platforms become popular in other parts of the world. Some will become more successful than others, but their new concepts are likely to be appealing.
4. Tell us about one social media campaign you liked most this year.
I really liked Nike's "Nothing beats a Londoner" campaign, for many reasons.
I liked the cultural relevance and the great way they captured the insights of the city in a funny and relatable way. It is the sort of content that will make people talk, open debates and also make them joke around. That is social currency gold. Even though the main video was 3 minutes, you don't feel it. And that in itself is quite an achievement in an era where short-form content is king.
The other thing I liked was the composition. From a marketing point of view, you can easily work with the material, cut it down into shorter pieces of paid content for targeting a variety of target audiences to ensure it is both relevant, relatable and at the right time.
5. What about the latest campaign your brand or agency was involved in?
It is a really cool one actually, of which I am VERY proud. We finished Schubert's famously Unfinished Symphony No. 8.
We wanted to help people better understand the benefits of Artificial Intelligence and how it can work in collaboration with human creativity to push the boundaries of what is humanly possible. To do that, we worked with an Emmy award-winning composer, Lucas Cantor, and the power of AI on our phones and finished it!
6. What is the most important thing brands and agencies need to keep in mind, in order to build a successful social media campaign?
There are so many factors these days that can influence the success of a campaign. It really does depend on how success looks like to you. I believe that the pursuit of social currency is still one of the most important factors. While that itself is not very concrete, many times it is a combination of being authentic, culturally relevant, but also unexpected.
<h4″>7. In your opinion, what is the most important KPI you look for to determine success on social media?
Our KPI framework is driven by our Affinity Index – an internal framework we've developed built around the most important focus for our Social media activities, driving affinity within our target audience.
This is currently composed of 3 elements – Engagement, Share of Voice and Sentiment that work together to determine the success of our Social Media presence. Note, this is not only focused on our owned channels but looking at the wider social conversation, as we feel it's very important to understand the whole context – not just the conversation around owned properties.
We find that this approach helps us find a good balance in our actions but also forces the correct behaviour.
8. What will be the role of social media in the marketing mix of the future?
I see it becoming more of the net that holds so many things together in the marketing world. It is becoming the central playground for people and as a result of that… brands too.
I already see many campaigns that have a social-first approach – designed to spark conversation and not treating social as an afterthought. We will see much more of that.
Of course, not all campaigns are, will or should have a social element. That will also probably become a more prominent thought moving forward.
9. What would you say the biggest obstacle faced in social media?
The 'echo-chamber effect' is from a marketing point of view, something very challenging. Especially when looking to bring innovation or a new point of view to an industry that is set in its ways.
I also see the polarisation of narratives very closely related to the above. Something equally challenging to overcome.
10. What is one piece of advice you would give someone just starting in the industry?
Experiment as much as you can with the technology that the social networks put at your disposal – if not for work then for your own profiles. Look to get a deep understanding of how the system works and what makes it tick.
I would also say, get immersed in popular culture and look to understand how conversations around this are formed and how they come to life in social media. Look for patterns, pay attention to the nuances but also ensure that you put it all through an analytical filter.
11. In your opinion, what ad format will lead the future of social media marketing?
I am not sure there will be only one, but I do see a lot of potential in AR and formats like lenses or filters.
I am sure though that video and full vertical will also become more and more powerful. That said, I don't predict that wide formats, even on mobile, will go away. There will still be plenty of room for quality content that makes you take another step and flip your phone to view the whole wide picture.
12. Finally, what is a 'Fun Fact' we wouldn't find on your social media profiles?
I would really like to write a novel or a book one day, just need to find the time and maybe a quiet island.
---
You might also like
---
More from Experts Talk
---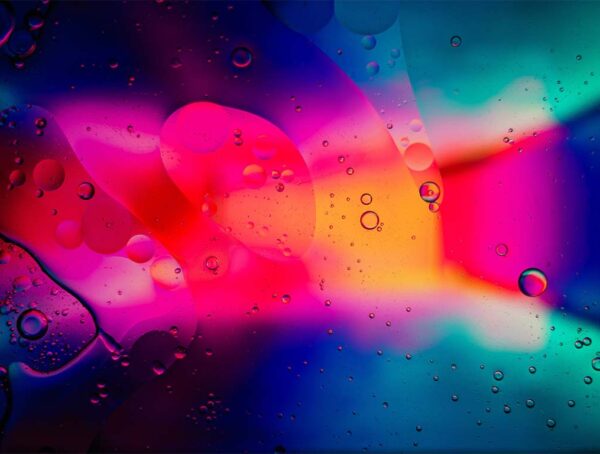 In this month's experiment, we set out to find out whether adding custom alt text on Instagram posts improves reach.