Please welcome this week's 12 Questions Expert Spotlight guest, Co-Founder at Vamp, Aaron Brooks.
Aaron launched Vamp in 2015 out of a desire to strengthen the relationship between brands and influencers. The Sydney-born entrepreneur has vast sales and technology experience, working across companies such as Huddle, Zuora and Oracle.
1. Which is your favourite social media platform, and why?
Instagram. I love how it's formed its own distinct visual themes, like flatlays, which have exploded in popularity thanks to the platform. Its impact on trends, how we travel and what we share is phenomenal.
2. What social media platform is used most by your brand/agency?
Instagram. Our network of creators are experts in making mobile content that excels in social advertising, but much of it begins its life on Instagram.
3. In your opinion, what is the future of social media and what platforms will lead the way?
I think social will develop beyond short-form user-generated content. I believe we will eventually be watching shows and series that are developed inside social.
4. Tell us about one social media campaign you liked most this year.
Fiji Water did a clever collaboration with We Wore What blogger Danielle Bernstein. The fashion and lifestyle influencer created short work out videos for their Body Wore What campaign. Fiji Water was positioned as a work out must-have to keep her hydrated.
The brandable to meaningful align itself with health and fitness, while Danielle was able to connect her loyal followers with the brand.
5. What about the latest campaign your brand or agency was involved in?
I am really proud of the campaigns we are doing for Adobe globally. Our creators are pushing the boundaries and the quality of the creative challenges any misconceptions people have had around influencer content. It's world class. I'm always interested to see the diversity from different markets and their different approaches to content creation too.
6. What is the most important thing brands and agencies need to keep in mind, in order to build a successful social media campaign?
Quality. We are being bombarded with content at every turn and consumers are both tiring of it and – quite rightly – expecting so much more. Whether you're trying to cut costs or undervaluing its importance, failing to invest in the quality of your content will render it invisible. That's why I believe the influencer marketing space is so exciting. These creatives can produce incredible, bespoke branded assets that will capture the imagination of your customers while remaining cost-effective.
7. In your opinion, what is the most important KPI you look for to determine success on social media?
When it comes to influencer campaigns, cost per engagement is an important metric. But if you're re-purposing the content into paid channels, then you want to track return on ad spend.
8. What will be the role of social media in the marketing mix of the future?
It's critical. Social media is an essential element of any brands marketing mix. It's where your customers are. Globally, digital consumers are now spending an average of 2 hours and 23 minutes per day on social networks and messaging.
9. What would you say the biggest obstacle faced in social media?
People are becoming a lot more aware of their screen time. I think anyone creating content for social media needs to aim to create a positive experience for the user. Content should be educational or entertaining and worthwhile.
10. What is one piece of advice you would give someone just starting in the industry?
Prepare yourself to adapt quickly. Anyone working in or setting up a business in social media will soon realise how fast the industry changes. To keep up you need to be constantly evolving along with it. To really excel, you need to be one step ahead!
11. In your opinion, what ad format will lead the future of social media marketing?
9×16 for sure. We are all spending more and more time on our mobile devices – using them to chat, research and shop – and content needs to be fit for that purpose.
12. Finally, what is a 'Fun Fact' we wouldn't find on your social media profiles?
I love dabbling in shares.
---
You might also like
---
More from Experts Talk
---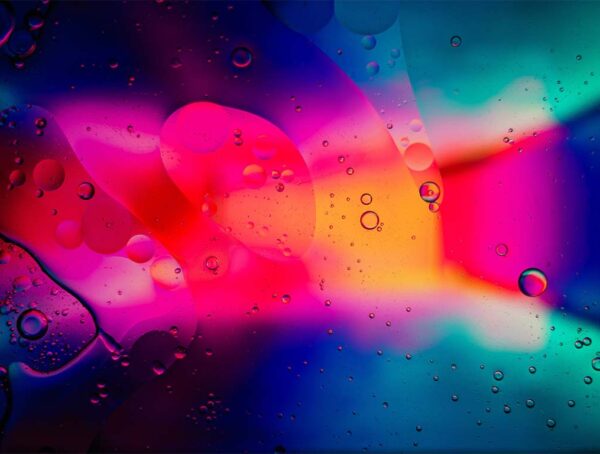 In this month's experiment, we set out to find out whether adding custom alt text on Instagram posts improves reach.