Please welcome this week's 12 Questions Expert Spotlight guest, Anna Bold, Community Manager at The Tylt.
Anna's got 10+ years of experience working as a community manager, so get ready to dive into some insights about how social media platforms and content publishers should manage communities online.
1. Which is your favourite social media platform, and why?
My favourite platform is Twitter because it drives interesting conversations online and has transformed how people consume news.
Lately, I have also enjoyed using TikTok, the short-form video app. It has been interesting to watch how young audiences are able to be creative in a new space, as well as observe the patterns that are replicated in any online community. Young people always find ways to explore their identities, participate in current events, and launch new trends online, but also work to self-moderate the communities that they're a part of. How Newgrounds was a driver in early 00s online content and Tumblr was a driver in early 10s online content, TikTok's impact can be seen spread across the web.
2. What social media platform is used most by your brand/agency?
At The Tylt, the two primary platforms that we use to engage with our audiences are Twitter and Facebook.
Twitter is important to us because it is the primary platform where we collect hashtags to measure how our audience feels about topics in real-time. Twitter is also a great place to facilitate conversations and engage audiences with timely or trending topics.
Facebook is another social platform that The Tylt uses to facilitate conversations around polls.
The Tylt team is always thinking about how to make content stand out. We've seen our visual content perform well on Instagram and YouTube. We use Instagram almost every day to post creative content like memes, interactive videos or contest giveaways.
Within the past year, we have been using YouTube regularly to engage with our audience in a fun and fresh way. For example, we have a YouTube series called "Unpopular Opinions" where we interview our editors and other influencers about their outlandish views. Recently, we interviewed Brett Conti, the founder of Fortune New York and a native New Yorker, about why he thinks Dominos is the best pizza in NYC.
3. In your opinion, what is the future of social media and what platforms will lead the way?
I've noticed a shift in people rebelling against large scale platforms and forming small groups and group chats. You can see this with the rise of DMs and the increased use of platforms like Twitch and Discord. Although there has been a shift, I think that the major players will still have a stake in this future.
For example, Twitter, in the latest beta version of the app, has been testing how to make conversations the focal point of the platform. Facebook has been pushing groups and will be relaunching its news feed with features that will put groups at the centre stage. Both platforms are leaning into the fact that people are gravitating towards tight-knit, relatable communities versus a place where people are screaming into the void on social media.
4. Tell us about one social media campaign you liked most this year.
One of my favourite social media campaigns that we conducted at The Tylt this year was a Twitter bracket face-off where we asked: "which food brand has the best Twitter?"
For this campaign, our editor-at-large researched the top food brands in the U.S. who have the strongest social media presence on Twitter. After identifying the leading brands with the top social media personalities, our editorial team crafted a Twitter bracket face-off between Wendy's, Chipotle, Denny's, Steak-Umm, MoonPie, Totino's, Hamburger Helper and Chex Mix. Millennial and Gen Z audiences voted for their favourite food brand on Twitter, Facebook, and The Tylt's website (on our homepage) over a period of 41 days.
This campaign was particularly interesting because we were able to foster organic engagement among brands and millennials and Gen Z audiences on Twitter as well as to measure sentiment in real-time. It also positioned The Tylt within Brand Twitter, activating a new audience that follows the jokes brands make on Twitter and helping develop The Tylt's voice in the Twitter ecosystem.
After the campaign closed, we collected a total of 1.4 million votes. We increased our tweet impressions by 4X more than the usual tweet impressions — from 1944 to 7228 tweet impressions. Additionally, across our social media accounts and the participating brand accounts, over 18 million tweet impressions were collected and 281,000 tweet impressions from our account that were related to the Twitter bracket.
5. What about the latest campaign your brand or agency was involved in?
We recently partnered with a leading political agency to drive conversations on social media about sports betting with the goal to legalise it in Illinois. We asked our audience on Twitter and our website, "Which is your favourite way to bet: apps or casinos?" We learned that 62% of our audience was in favour of betting on apps and 37% was in favour of betting in casinos.
This campaign was fascinating because it encouraged people to think about gambling, which is often viewed as a serious topic, in a fun and light-hearted manner.
Following the campaign, we garnered 1.2 million impressions and increased the engagement rate for the political agency by 7.3%. We were also able to mobilize Illinois voters to call attention to their Governor, tagging him in every post-vote share on social and link users to sign the petition to drive interest in legalizing mobile sports betting. As a result, mobile sports betting was passed, authorizing legal sports betting in the US.
6. What is the most important thing brands and agencies need to keep in mind, in order to build a successful social media campaign?
One of the most important things brands and agencies need to keep in mind is staying aware of what is happening in the world and applying those insights when connecting with their audiences. You never want your brand or agency to come off as outdated or insensitive on social media. This will turn off your following and can lead to negative word of mouth marketing.
It's also critical to forming meaningful conversations with your audience around topics they care about most. If a brand is able to facilitate a meaningful discussion with their audience, it can leave a lasting impression and build brand trust. Beyond forming meaningful conversations, brands and agencies need to experiment and be creative with how they engage their audiences. New tools are released on social media every few months so if a specific tactic isn't working for engagement, tap into your creative thought process and try something new.
7. In your opinion, what is the most important KPI you look for to determine success on social media?
KPIs vary depending on what platform you are using and the goals of a specific campaign. One of the most important KPIs that I focus on as a community manager is the engagement rate. If a post doesn't have a large number of impressions but the people it did reach connected and engaged with the content, that is considered valuable from a branding and marketing standpoint.
These connections are more meaningful because it builds brand loyalty. Engagement also shows that your brand is creating compelling content that people want to come back to. If engagement is high, it shows that people want to learn more about your brand and potentially be loyal followers.
8. What will be the role of social media in the marketing mix of the future?
In the future, I think that brands will need to become more creative on social media in terms of how they engage audiences.
Millennials and Gen Z have high expectations for brand marketing on social media and are seeking enriched and interactive experiences. It will be vital for brands to cater to these preferences moving forward. To tap into this creative need, brands can experiment with different mediums such as videos, influencer marketing, captivating images, and entertaining GIFs. When experimenting with different mediums, it is vital for brands to ensure they are telling a story that connects with their audience emotionally but still has relevance to the brand's vision and mission.
9. What would you say the biggest obstacle faced in social media?
One area of social media that I focus on the most is facilitating healthy conversations online. This can be a challenge for brands because a small minority of the online population is there to shout, disrupt, and upset the balance. It has become essential for brands to have a social media manager or a social media community manager that is tasked with moderating and facilitating positive conversations.
At The Tylt, we have polls that showcase two different sides of a debate and not everyone shares the same opinion. For example, we recently held a poll where we asked our audience if tampons and pads should be provided in schools for free. While 97% of our audience said yes, 3% of our audience voiced their opinions on social saying that they would not provide this service because they are concerned about taxes. Although not everyone agrees on the same topic, it's important for brands to facilitate healthy conversations online that allow their audience to genuinely express their thoughts and opinions in a positive light.
10. What is one piece of advice you would give someone just starting in the industry?
Don't be afraid to experiment. Social media, as a medium, changes month to month and there is always something new to try out. Experimenting with new features can benefit your brand in a way you may have never thought of as possible.
One thing I like to personally remind people is don't forget to take breaks from scrolling. As a community manager, I read hundreds of tweets each day. Sometimes I come across tweets that were written from bad actors and this can definitely have an impact on me. Having healthy practices and making sure you have a proper self-care routine are important. Step away from your work and do something for fun without checking the latest updates on social. At the end of the day, if you want to be the best at your job, that means taking care of yourself.
11. In your opinion, what ad format will lead the future of social media marketing?
In my opinion, the future of social media marketing is in interactive content such as videos or contests. It's all about making a user feel like a relationship with the brand is reciprocated. This is something people are expecting from brands and it's a place that needs to be further explored. At a very broad level, interactivity shows a brand is trying to connect with people and also highlights what values they stand for.
Earlier this month, Axe responded to a tweet about possible candidates for a Straight Pride parade and defended LGBTQ rights. This response was shared 3K+ times and over 42K people liked it. This interaction on Twitter was important because Axe was able to facilitate a meaningful conversation with its audience and leave a lasting impression that showcased the brand's values. Within the last year, more brands have actively spoken out about causes they stand behind more than ever before. I think that cause-based marketing will continue to evolve in the future as more brands rally their support around the causes that matter to their audience.
12. Finally, what is a 'Fun Fact' we wouldn't find on your social media profiles?
I started my social media career in 2012 when I volunteered on the social media team for the Harry Potter Alliance, a nonprofit organization that promotes social activism through the lens of Harry Potter. I joined the organization in 2010 and was part of the Chapters team where I helped people who formed physical chapters to help their local communities and elevate awareness about social activism.
---
You might also like
---
More from Experts Talk
---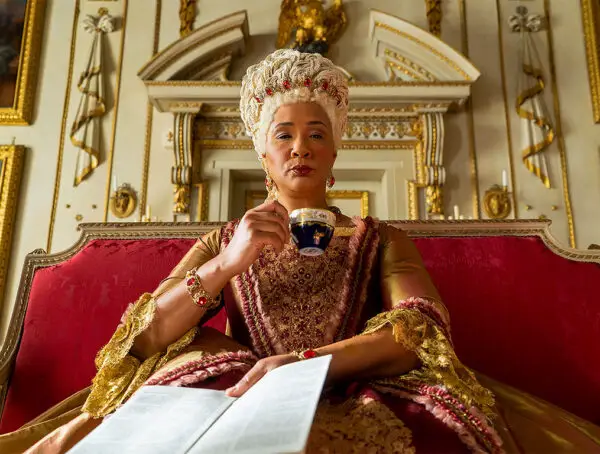 A new musical could soon come to life on TikTok, WhatsApp users are flocking to Signal and Fiverr will run …