Social media and the campaigns that drive brand success, are nothing without the people who make things happen!
Each week we profile one innovative industry executive, and get them to answer 12 questions. Then, we share their insight with you!
This week I had a chat with founder of Digital Leadership Associates and author of "Social Selling: Influencing Buyers and Changemakers", Mr. Timothy Hughes!
Hello Tim!
Hello Linleigh. Thanks for having me! So, a little bit about me… After 10 years at a major tech company, I decided to started my own company, Digital Leaderships Associates, specialising in all things social; from strategy, to social selling, to social media management. My social media journey started almost 7 years ago, when Influence Marketing vendor Onalytica named me as the number one most influential person globally in the Social Selling sector. As Linleigh said, I am also the author of one of Amazon's Best Sellers, "Social Selling – Influencing Buyers and Changemakers" that has successfully stayed on top, all the way from the pre-order phase.
About Social Media in General
1. Which is your favourite social media platform?
Twitter is my personal favourite. I mainly use it for search, and news purposes, to stay on top of what is going on in the world. But, I also use it for sales, connecting with friends and interacting with brands.
2. Which social platform is used most by your brand/agency?
LinkedIn, is by far. It is the number one platform for B2B professionals.
3. In your opinion, what is the future of social media, and which platforms do you think will lead the way?
Honestly, the future is less about words, and more about images and video. Because of this, I think Facebook is currently dominating, mainly because of Instagram and Facebook Messenger. However, expect augmented and virtual reality to accelerate an industry change.
About Great Social Media Campaigns
4. Please tell us about the one social media campaign you liked the most this year
Heineken's Formula 1 partnership social media campaigns: "When you drive, never drink" and "More Than a Race". I enjoyed their use of humour, and the sentiment they used to try and stop people drinking and driving.
http://https://www.youtube.com/watch?v=A3WSQfw9nNw&oref=https%3A%2F%2Fwww.youtube.com%2Fwatch%3Fv%3DA3WSQfw9nNw&has_verified=1
5. What about the latest campaign your brand or agency was involved in?
We are not a marketing agency. Instead, we help people "socialise" their business; meaning make use of social media to externalise their culture. For example, we are helping one organisation move the recruitment process from push to pull – reducing cost – while creating a more engaging experience for recruits. We generally find that when we work hard, we makes things "better" and at a lower cost.
6. What is the most important thing brands and agencies must keep in mind, in order to build a successful social media campaign?
Social media is not a broadcast medium. It's a two-way conversation. And brands need to try and engage with their customers as such. We also need to get away from brands talking about themselves. Nobody cares.
7. In your opinion, which is the most important KPI to watch during a social media campaign?
As a business owner, I need to see how I'm going to create revenue. We've created an (IP) intellectual property so that everything we do with a business is connected to making or saving money.
About the Future of Social Media Marketing
8. What will be the role of social media in the marketing mix of the future?
Social Media has already "hacked" the enterprise. From Glassdoor, to using social as a means to connect and build relationships with prospects, it's relevant in all departments. Not just in marketing. Marketing needs to move as much of their budget online as they can, and embed social in everything. Social is where their customers are.
9. What would you say is the biggest obstacle within the field of social media marketing?
I think the biggest obstacle in social, is the lack of understanding of the impact it can have on a company, once they stop trying to control it and instead embrace it.
10. If you had to give one piece of advice to someone who has just started out in the industry, what would it be?
Get on Twitter! And enjoy the journey!
11. In your opinion, which is the "ad format of the future"?
The ad format of the future isn't necessarily a "format", but rather a strategy. It is my hope, that brands will stop selling "get on social", but start building their community via conversation and engagement.
Fun Fact
12. Finally, tell us one thing someone would NOT be able to find about you from looking at your social media profiles.
I'm a big vinyl record collector!
---
You might also like
---
More from Interviews
---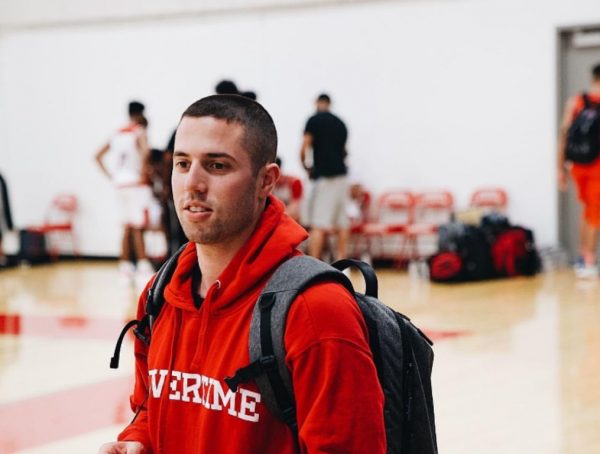 Please welcome this week's 12 Questions Expert Spotlight guest, Head of Social Media at Overtime, Thomas Weingarten. Thomas is an all-in …