Catch Matt Hamm's insights on the London theatre scene and its incredibly entertaining social media impact!
Social media and the campaigns that drive brand success, are nothing without the people who make things happen! Each week we profile one innovative industry executive and get them to answer 12 questions. Then, we share their insight with you!
Today, we're featuring Head of Social Media at Dewynters – Matt Hamm – to pick his brain on social media as it relates to the London Theatre scene! So with that…
Hello Matt!
Hey Linleigh! I'm Head of Social Media at Dewynters, the leading integrated marketing agency for live entertainment in London's West End.  I actually studied Multimedia Journalism at Bournemouth University, graduating back in 2007. But I've now sold my soul to the world of advertising.
My team runs multiple community management and social advertising campaigns, for some of the theatre land's biggest and best productions; The Book of Mormon, Aladdin, The Lion King, The Bodyguard, Kinky Boots, and whole bunch of others.
I'm incredibly proud of the creative work we do on a daily basis; delivering smart, sophisticated campaigns that can work with large, but also smaller-scale budgets. We've had a bunch of industry firsts in my time here; they include the first musical to ever stream a full casting recording for free (Ghost), the first musical production EVER to be invited to do a Spotify session at their HQ (Once), and the first musical to include Tweets within a massive London-wide ad campaign (The Book of Mormon).
We've also been nominated for six Social Media awards, winning two in 2015 for a Les Miserables campaign that combined BuzzFeed content marketing and retargeting, to deliver extremely high ROI from a very small campaign spend.
Oh wow, that is incredible! Well, I guess congratulations are in order! So… congratulations! Now let's get to picking your brain on your social media magic!
About Social Media In General
1. Which is your favourite social media platform?
Until recently, I would have said Facebook without hesitation; but Twitter is winning my heart and mind on a professional level. Instant engagement is easier. Users are more accessible, and their advertising platform has worked hard to show real ROI for advertisers, with some great dynamic formats.
2. Which social platform is used most by your brand/agency?
We actually use Facebook and Twitter in equal measure.  The regular theatre attendee is a female between the ages of 25-45 and those users are on both platforms. It's up to us to be smart about how we use each platform to engage with these audiences, as well as in finding new ones. We're coming for you!
3. In your opinion, what is the future of social media, and which platforms do you think will lead the way?
Cheryl Sandberg has said that Facebook will be 100% video by 2020… So, to me it's hard to not look beyond instant video content. Facebook's algorithm is already putting so much stock into Live-Streaming, and the sudden rise of Snapchat are clear indicators of this.
Ricky Gervais recently joked "I love Facebook Live; there's no need to hire a PR agency anymore." With the kinda reach he has, he may have a point.
About Great Social Media Campaigns
4. Please tell us about the one social media campaign you liked the most this year.
This year I was really impressed with Direct Line's #DirectFix Twitter campaign. They asked the general public to tweet something they needed fixing, choosing their favourites to send "a real life fix" on the same day. It created some great user-generated content, and clearly got their marketing message across.
My colleague got a pair of new running shoes! I'm still waiting on mine.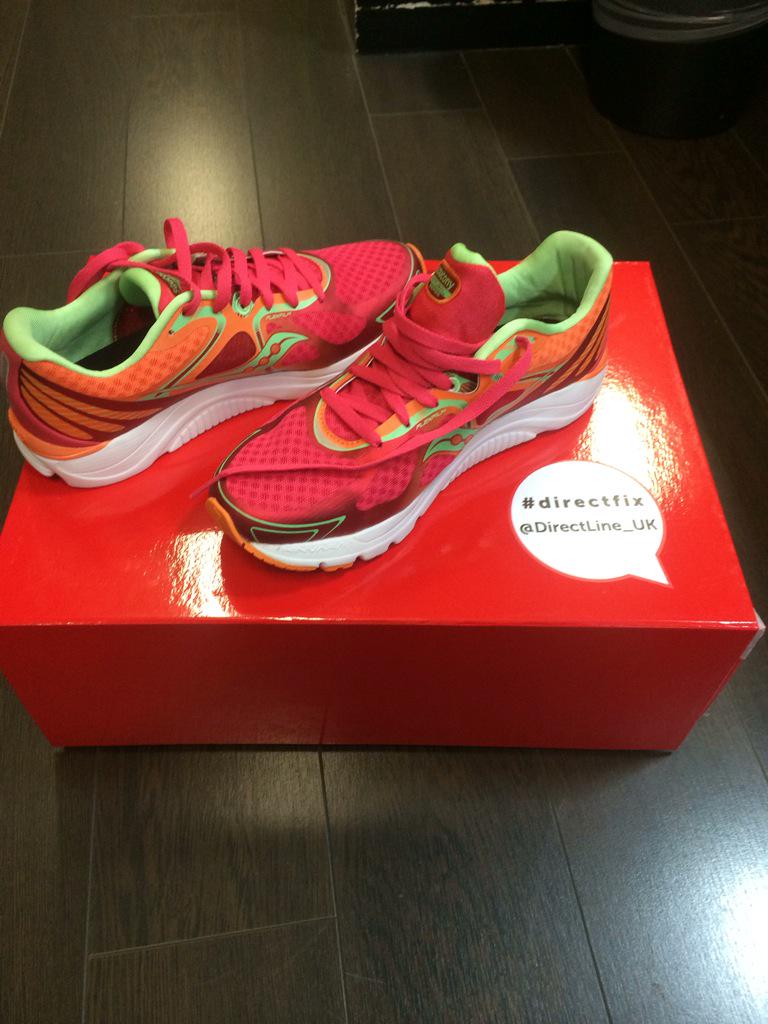 5. What about the latest campaign your brand or agency was involved in?
We're working on at least ten at all times, but the most public one would probably be Disney's Aladdin this year.  I'm behind the social advertising part of the campaign; reaching out to both theatre and entertainment fans with a whole host of new, original content across a multitude of ad formats. We were the first production to try a Facebook Canvas.
However, the one I'm most proud of, is The Book of Mormon; I've run their social media from the start, and love the freedom in content creation that the client allows me. It's rare to find a client that actively encourages me to tell God to "f**k off".
6. What is the most important thing brands and agencies must keep in mind, in order to build a successful social media campaign?
For me it's always creativity. Anyone can tweet or post; but it takes someone with a bit of flair to create copy and content that is fun, engaging and has stand-out value. There's no need to bang your audience over the head with a sales message; a modern audience knows how to find your product.  That's what Google is for.
Whenever a user logs onto Facebook, its algorithm has around 1,500 posts ready to show them, with only 300 of those actually fed to their feed. Considering why your content should beat the rest, to a place in a user's social routine, is essential.
7. In your opinion, which is the most important KPI to watch during a social media campaign?
It's funny; I spent years discussing with ticket-focused theatre clients that the KPIs we should focus on are engagement and awareness, because the sales-tracking wasn't in place to show its worth.  However, the major social platforms have got their themselves in gear, and the tracking to sale is fantastic now.  Our approach blends quality engagement with tracking insight, to optimise toward the content that sells the most tickets.
It's a little nerdy, but it works for us. Social media managers should LOVE data.
About The Future Of Social Media Marketing
8. What will be the role of social media in the marketing mix of the future?
Firstly, I think we'll see an ever-growing investment in the creation of content for all marketing budgets and plans. Social media is one of the only marketing tools that speaks directly to an audience or consumer on a daily basis. As the major channels' algorithms get smarter, a wealth of multiple pieces of content helps maintain presence.
Alongside this, (apologies for the incoming advertising-speak), but cross-platform integration using multiple strands of a marketing campaigns will increase.  Social media sits within, and alongside, all strands of a marketing mix. So, how you use it to amplify the rest of your activity is key.
9. What would you say is the biggest obstacle within the field of social media marketing?
In terms of my industry in particular, allocated spends, in comparison to other parts of the marketing campaign, can be a little difficult to balance.  Theatre marketing budgets aren't as big as you'd imagine; so unless you have a celebrity endorsement or are associated with a well-known brand, building engagement with a new account with little or no spend, is tough. You need advertising spend to kick off a campaign, and we could always do with a little more.
There's also the gift (and curse) that is a wealth of potential content in theatre. For some productions, opening the doors on rehearsals and backstage works wonderfully; other shows need a little mystery and intrigue.  Some clients want to replicate campaigns they've seen. But content is contextual. Managing expectations is part of the job.
For our clients, reviews can always be tricky. Whilst we know that press reviews may not hugely affect a ticket-buyer's decision, creating buzz around a production that's not been well-received is a challenge. That's where, fun, educational content marketing, and user-generated content can come into play.
10. If you had to give one piece of advice to someone who has just started out in the industry, what would it be?
Buy some thick-rimmed tortoiseshell glasses, move to East London, become vegan, and wear jeans a little too short at the leg – you'll be a "social ninja" in no time.
In all seriousness, I'd say "don't be scared".  Don't be afraid to make a mistake. Don't be afraid to try something new. Don't be afraid to isolate a few, to engage with many.  The best social media campaigns, are bold, emotive, and know their audience. But they've only found their niche after lots of testing, to discover what works.
11. In your opinion, which is the "ad format of the future"?
With my ticketing hat on, I feel it'll be something that pulls in a live video marketing message within a format that encourages a one-click-to-purchase process.  All carried out via drone on a hover-board, obviously.
Fun Fact
12. Finally, tell us one thing someone would NOT be able to find about you from looking at your social media profiles.
I'm incredibly scared of spiders. If they could start and run their own Twitter accounts, I'd be screwed – "I'm in your room @mattymedia… but where? #spideandseek". I'd have to delete my accounts… and then move house.
Haha! Thanks so much for letting us inside the mind of Mr. Matt Hamm! It was such a pleasure – and fun! For more weekly interviews, stay tuned. We feature a new social media professional each week!
---
You might also like
---
More from Interviews
---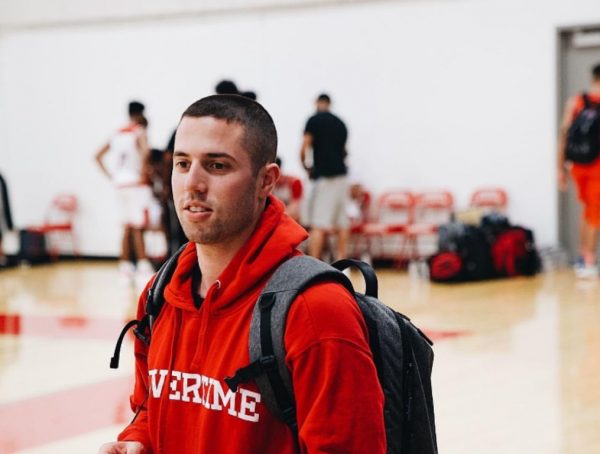 Please welcome this week's 12 Questions Expert Spotlight guest, Head of Social Media at Overtime, Thomas Weingarten.Thomas is an all-in …