Meet this week's 12 Questions guest Mireille Ryan – CEO of the Social Media Marketing Institute – all the way from Queensland, Australia.

As always, you can listen in, or catch the highlights below!
Mireile's career in social media was very a much a journey into the unknown. Around 10 years ago, she kicked off her career as a fitness professional looking to expand her reach online. So, she turned to Facebook's marketing capabilities enabling her to connect locally with other fitness lovers, and to later become the source of her passion for social media. That would then go on to inspire her career shift – but not before being awarded as Australia's Exercise Professional of the Year in 2010!
Now she uses social media to connect with people across the globe, and share her passion for social media, by educating, mentoring, and developing her very own professional development company – the Social Media Marketing Institute. Off the back of that, The Social Media Marketing Awards were born – celebrating excellent work and talent in social media across Australia and New Zealand – with the aim of expanding the awards globally in the future!
So what platform does she gravitate to for business? She loves all platforms the same – but for different reasons of course! When it comes to business it's a toss-up between Twitter and LinkedIn. She very much loves Twitter's real-time engagement and the ability to reach a lot of people. But what really has her heart? LinkedIn. She likes the business-focused environment and its ability to truly reach a lot of people organically. And the people… they are what truly makes LinkedIn special. You can connect with likeminded individuals from across the globe!
In terms of her personal use of social media, she uses a number of different social media platforms – all very differently, but does admit her social media use dwindles on her off-time! Being on social at work all day, she often finds herself wanting to detach at night, but you can on occasion find her scrolling through Facebook, using Messenger and WhatsApp to connect with friends and family across the globe! She also regularly shares on Instagram, as a way of sharing what she's up to, and keeping track of her daughters! 😂
So then, what's the future of social media? Mireille – like many others – agrees it is a loaded question! But, she believes that we've only scratched the service of the various technologies we are seeing develop in the industry – i.e. VR, AR and chatbots. When it comes to the platforms themselves, we're starting to see the growing trend that the future of the platforms will be a condensed version of their current state, enabling us to do many things in one place. Let's not forget the addition of Amazon's Alexa and Google Home. The future really is in the hands of technology, and how we bring that all together to accommodate communication and expression all in one. She says that Facebook will continue to lead the pack with the investment in technologies across its ecosystem of platforms.
So what's been her favourite most recent social media campaign? Although she feels slightly biased by it, Tourism Australia's 'Crocodile Dundee' campaign that they later tied to the Super Bowl. They created a teaser that looked like a movie trailer, and dropped it into social media, teasing the creation of another Crocodile Dundee movie. In it Mick Dundee had an American son who came back. The ad featured a stellar line up of stars like Chris Hemsworth, Margot Robbie, Hugh Jackman, and Russell Crowe, who were all in on it and dropped little snippets all over social media, to build momentum for the Super Bowl ad. And it wasn't until the Super Bowl ad played, that people realised it wasn't a movie, but instead just an ad. The resulting PR that came of it, ended up generating 4,000 news stories, an estimated value of 30 million dollars, and audience of 3 billion people! Even more remarkable, was the fact that of the 3 billion, 412 million were reached on social media, with 80% of them being in the US!
She loved the social-first element of this campaign that tied in with its traditional counterparts. The two together had an incredible impact with great exposure. It was just a really great example of strategic planning and delivery of a campaign to achieve its objectives.
Fun fact, there have even been petitions (sign here!) created because people actually want them to make the fake movie!
So then, what work is she most excited to share with us? Her work surrounding The Social Media Marketing Awards mostly! While she may not be running any social media campaigns at the moment, she loves seeing the amazing things people are doing across the industry, in Australia and New Zealand. The aim of the awards, however, is more than a celebration of excellence. It's about helping lift the industry as a whole. That's because the more people can see the amazing job that social media marketers are doing, the better that will be perceived in the marketplace and their value will be perceived by companies and organizations.
So what do brands and agencies need to keep in mind with social media? A myriad of things really. One, they need to have a strong understanding of the customer journey. This will enable them to understand what types of content they should be creating, but also what drives the most engagement; therefore, equipping them with the information they need to report to the top, and better position themselves within their marketing efforts.
Two, pay attention to their customers, and provide them with high-quality customer service through their social media channels. And finally, three – understand the pros and cons of social media, including the potential of crises, and how you respond/escalate/manage it. And most importantly, understand how to quantify and report on your success.
And when it comes to content? Understanding your audience is crucial. Avoid overt sales messages and instead, look for ways you or your product can help them solve a problem or a pain point. And be a killer storyteller that makes your product secondary to your message.  Your product doesn't always have to be front and centre. The best content makes your customer the hero and your product a part of their success.
It all comes down to relationship-building. Which is why we as marketers need to be responsible with our frequency/messaging, and not spamming the heck out of our audience. Because 1, they're not going to be interested and 2, we're going to make it harder for ourselves in the future. We need to constantly look at ways we can engage, and positively connect with our audiences, so they don't turn off.
So then, when it comes to the biggest obstacle of social media marketing, she believes it is about not adding to the noise, but instead providing value. Of course, it is easier said than done in some instances, but even the platforms are realising the importance of it. Look at what Facebook did with the algorithm. The company realised audiences were being flooded with advertising, so they retreated providing us with less. Therefore, we need to make sure that when we communicate with our audiences, that we're communicating something they want to hear, not as much or just really well.
What advice would she give to newbies? Come in with a learning mindset. Don't get caught up in thinking you know everything, because it changes ALL the time. So, don't stop looking for opportunities to learn – even if it is 10 minutes a day. The resources are out there, you just have to apply yourself and really dive in! Don't get overwhelmed with the mass information either. Just do your research and find ways to learn what works best for you. Mireille is a podcast girl, and you can often tuning in to the latest podcast. But the opportunities are endless!
As for ad formats and their future, she's keen to see where the chatbots take us. Although early days, their future really needs to focus on customisation and how we incorporate AI more fluidly. A BIG caveat with chatbots (among social media use in general) is that we need to make sure we aren't abusing their use, and really use them strategically – the moral of today's interview! She also sees the continuing domination of video, but would also like to mention that video needs to continue to be snappy or at the very least capture our audiences' attention quickly! As long as we keep it short, sweet and to the point, video has a real opportunity to foster relationships through storytelling.
And fun fact? Despite the business she's in and the speeches she gives, she isn't as outward as you'd expect! She's actually quite timid and reserved!
---
You might also like
---
More from Experts Talk
---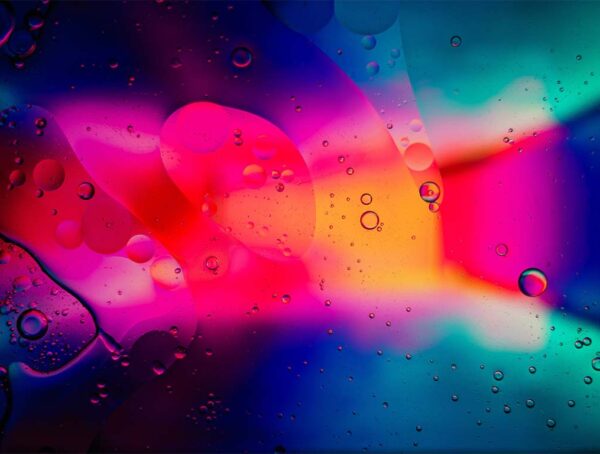 In this month's experiment, we set out to find out whether adding custom alt text on Instagram posts improves reach.