Welcome back to our 12 Questions Podcast! This week's guest is Head of Social Media at Wired – Natalie Di Blasio. All the way from San Francisco, she and her team are turning technology on its head and embracing the conversation surrounding the latest tech breakthroughs and innovations. But today, she's here to talk about social media's impact, her experience, and thoughts on the future of the industry.
Listen in, or read the summary below!
But before we get started, let's find out how she worked her way to Wired! For starters, her career kicked off in breaking news, where she worked as a news reporter for USA Today. Natalie wrote stories both for their online and offline presence, but she was also shooting and editing video and podcasts – all of which enabled her to learn about the different types of media in a news setting.
She's also previously worked for a fitness publication, heading up their editorial operation, and crafting a digital strategy to focus on their key target demographic. That was of course before she returned to USA Today, to manage their social media channels as a Digital Editor. Now, she's the Director of Social Media and Emerging Platforms at Wired, heading up a team of 11 people!
So what are they up to at Wired? Well, they have certainly been busy. As of February 1st, they launched a brand new paywall (we'll get to that later). What platforms do they focus their attention on? Natalie says that as a publisher with a goal of driving traffic to their website, they highly prioritise Facebook. However, they also have a highly-engaged audience on Twitter. And because Wired is also well-known for design and photography, Instagram makes a natural home as well.
So then, what does she foresee as their new platform priorities in 2018? Reddit. And Snapchat! As for content in 2018, they're looking to continue to produce high-quality content – i.e. long-form stories paired with bespoke channel assets to support them.
Catch her thoughts on the latest Facebook algorithm shift at 3:49.
So what is the platform we can find her on the most, "personally?" Reddit and Instagram. As a former reporter, the lustre of Twitter has faded, simply due to time, and she's found herself loving Instagram due to it's quick, easy, and nonchalant, consumption of 'feel good' content. Her Reddit addiction though? She loves that it is carefully curated with her personal interests in communities where others share the same interests – no zombifying News Feed scrolling!
What about the new Instagram ad formats?! We had to ask… listen in at 9:25.
Where does she think the future of social media is headed? She explains that we really 'have no idea what's coming next,' but here are a couple things we know for sure:
– Social media will become an even bigger "content hub" – taking away the need/desire to drive people to a website.
– Vertical video isn't going anywhere – mobile is still the future.
– Don't count Facebook out. If it can't mimic something, it will acquire it.
As for her favourite campaign this year, she may have drawn a blank. But Wired's been busy! Remember that paywall we mentioned earlier? Yeah. Natalie explains that it has been a colossal effort to expose Wired's audience to the three new verticals they offer, as well as ensuring all of their social media platforms have dedicated strategies to engage their specific audiences.
But, her favourite Instagram account would be none other than Pete Souza! He's the former photographer for the White House, who's resurfacing all of the fabulous Obama photos juxtaposing them with current events! Catch an example below:
And in light of the current administration, she has a great insight on 'fake news' at 15:51!
Natalie's favourite campaign she worked on at Wired would be the Snapchat and Instagram story illustrating the recent solar eclipse. On the day, she created an Instagram Story as she was skydiving in the path of the eclipse! So yeah… that went viral! They also did a number of other videos as well, but her 'skydiving in the path of totality' takes the cake!
Check it out below:
We sent a reporter skydiving to cover the total eclipse today. Here's the full, unedited video. pic.twitter.com/CMsEX6daCD

— WIRED (@WIRED) August 21, 2017
So, what makes great social media content? Natalie says it's a mix of a number of things really. One is the exclusivity of content. Two is that long-form content is STILL a thing and it works really well for Wired. Three is anything that inspires conversation (i.e. topical content) – for Wired, anything related to 'science/tech firsts' tends to get really good traction.
So how does Wired measure success? Natalie says it's 'time spent.' The more time people spend reading Wired stories, looking at, sharing, or engaging with content, that's the best way for them to ensure they are creating content that their audience values.
And while social media's future in the marketing mix doesn't necessarily pertain to Wired as a publication:
[quote]As long as people/brands want to communicate with each other and their consumers over the internet, social media will be the place they go to do it![/quote]
As for the obstacles we face in the social media industry? She's got three! One: The algorithms. She says that as long as the platforms can dictate what their audiences see, we are restricted to providing them with the content they 'say' the audience is most attuned to; which may not necessarily reflect the reality of it. Two: Publishers are unable to house their social content on their websites. Instead, we have to think of monetisation models for each of these platforms vs. 'owning' their own content. Three: Ensuring we stay true to our brand, despite the first two challenges.
Catch what Natalie thinks will be the biggest trends in 2018 at 24:21.
What advice does she have for social media newbies? Well, a good place to start is "do your research." Make sure you have a strong sense of the company or brand you work for before you hop on social media and try to represent them. Different brands have different things that make them really strong. Read A LOT, and understand it, because writing is an important part of what we do. And brand style guides? Make them your best friends! Mistakes can't happen on social media, so accuracy in both factual and written content is crucial!
And the final question I know you always look forward to… we always ask our interviewees a fun fact about themselves: Would you believe it if I told you that she doesn't like strawberries? Also, she has an extra rib!
---
You might also like
---
More from Experts Talk
---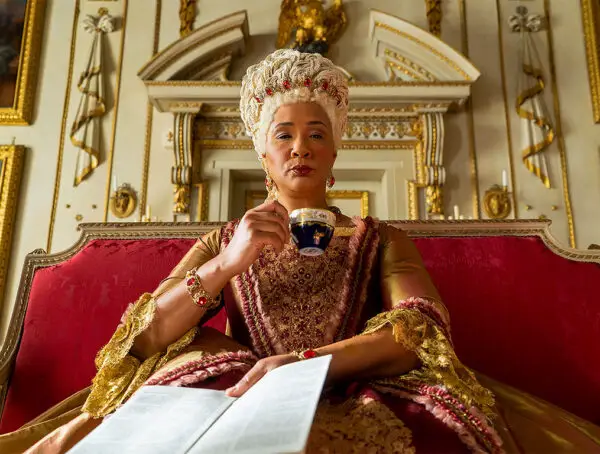 A new musical could soon come to life on TikTok, WhatsApp users are flocking to Signal and Fiverr will run …