Would you be able to draw the logos of world famous brands like Starbucks, Apple, Burger King or even Foot Locker? You would like to think so wouldn't you? Well, this experiment shows that very few of us actually can.
Brands spend millions trying to build equity and awareness. Yet, when asked to draw the logos of some of the world's most famous brands, very few people seem capable of doing so correctly. Branded in Memory is an interesting experiment conducted by Signs.com. More than 150 Americans were asked t draw 10 world famous logos. The goal was to understand how much of a brand's identity people are actually able to remember.
The results are surprising. On average, only 16.6% of people were able to draw a near perfect representation of the brands' identity. But over one third of respondents were able to come close with a "good drawing." And when it comes to being the most correctly drawn brand logo, it was IKEA who came first, in front of, respectively, Target and Apple. The worst performer were, by far, Foot Locker and Starbucks.
The good news is that brand colours seem to stick. Most people had a pretty good memory of what colours were to be associated with each brand.
No one will argue that simplicity seem to be key in designing a logo that most people will correct remember.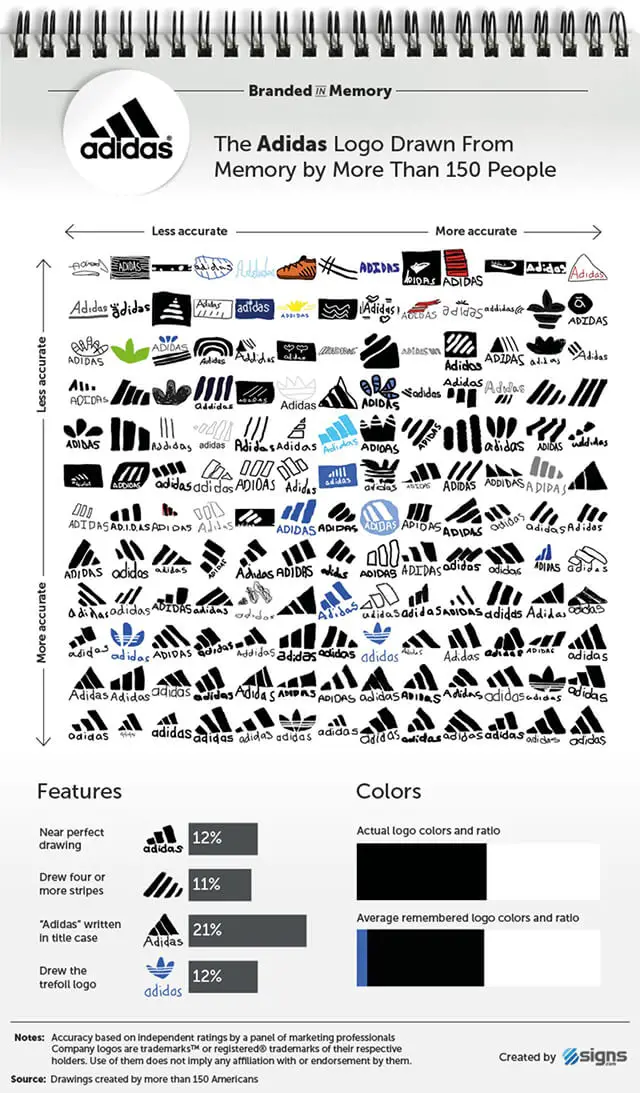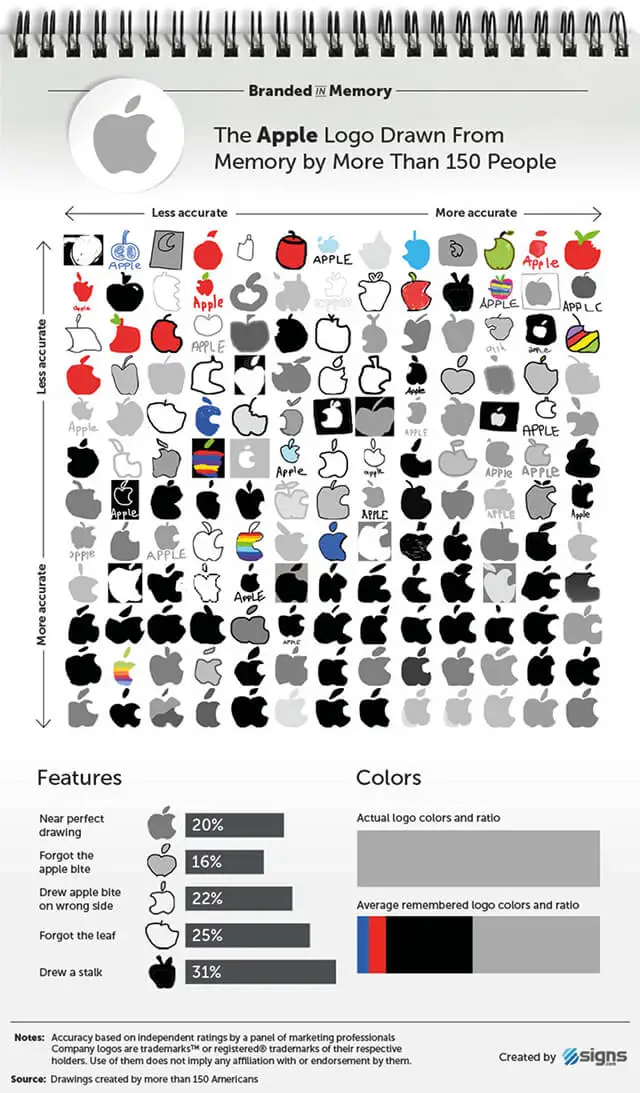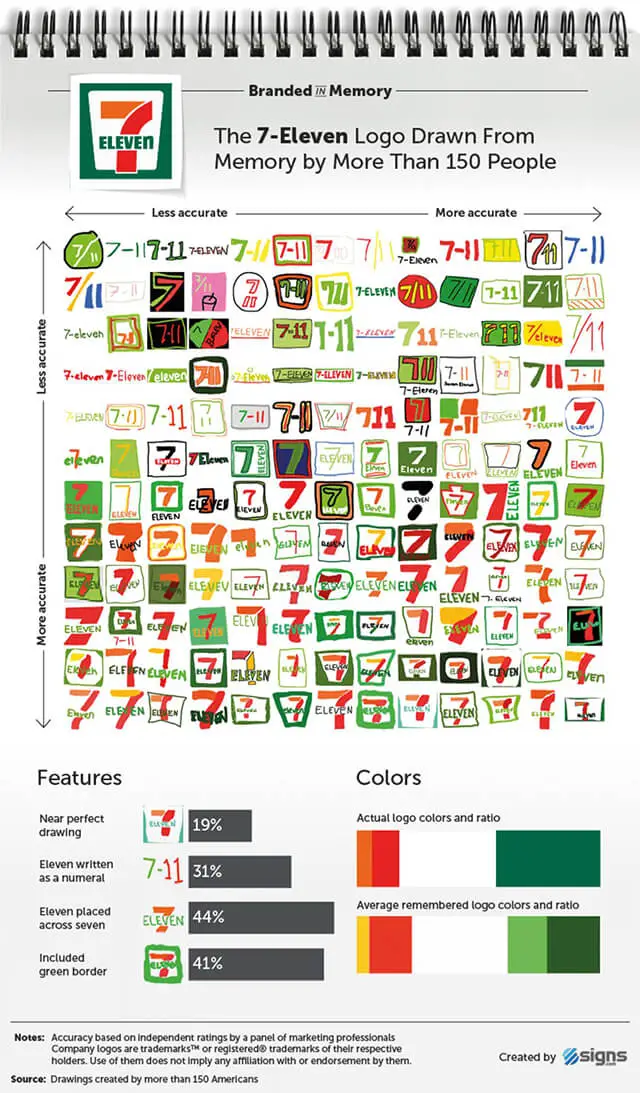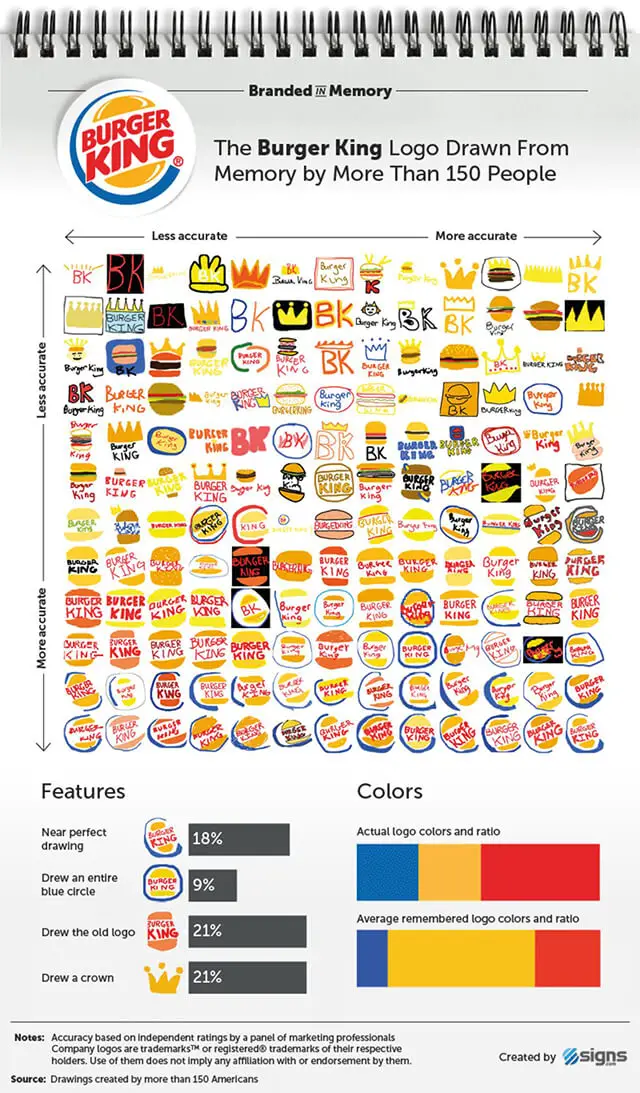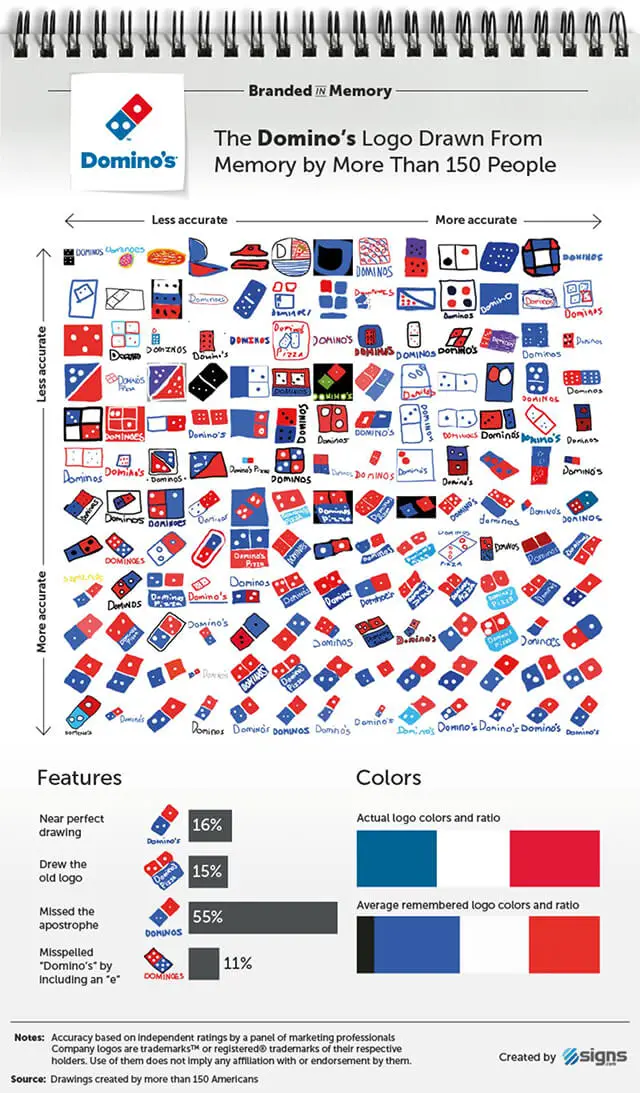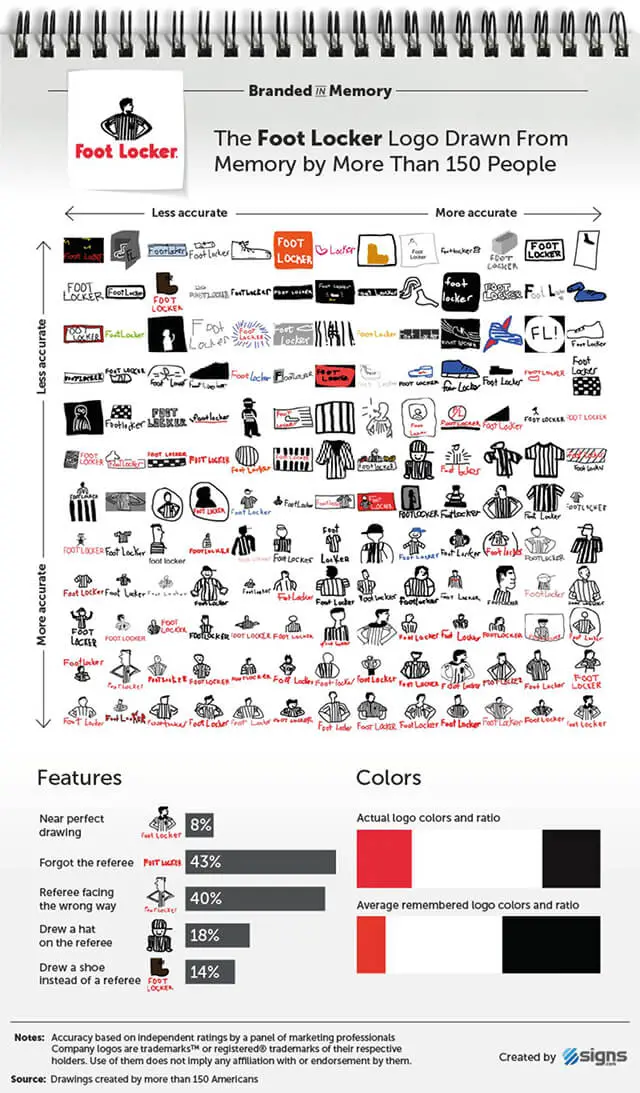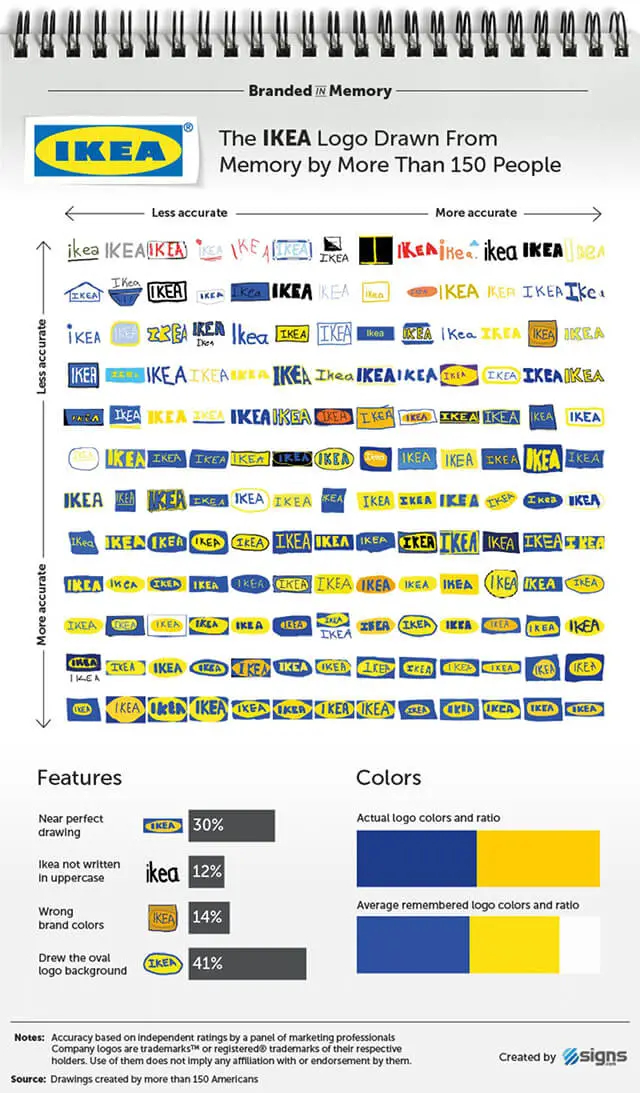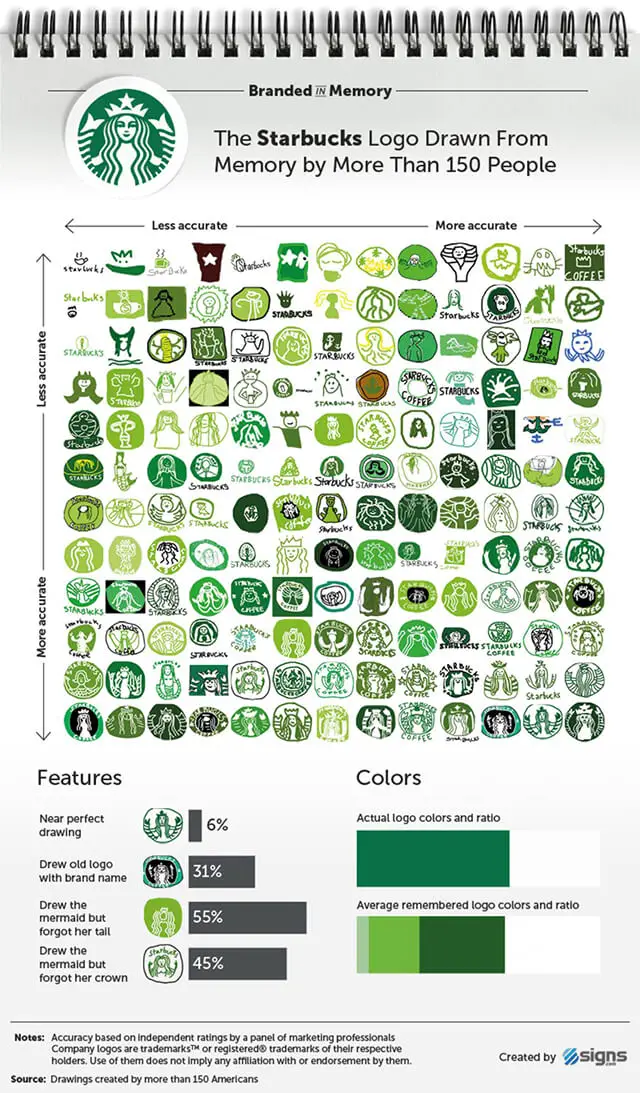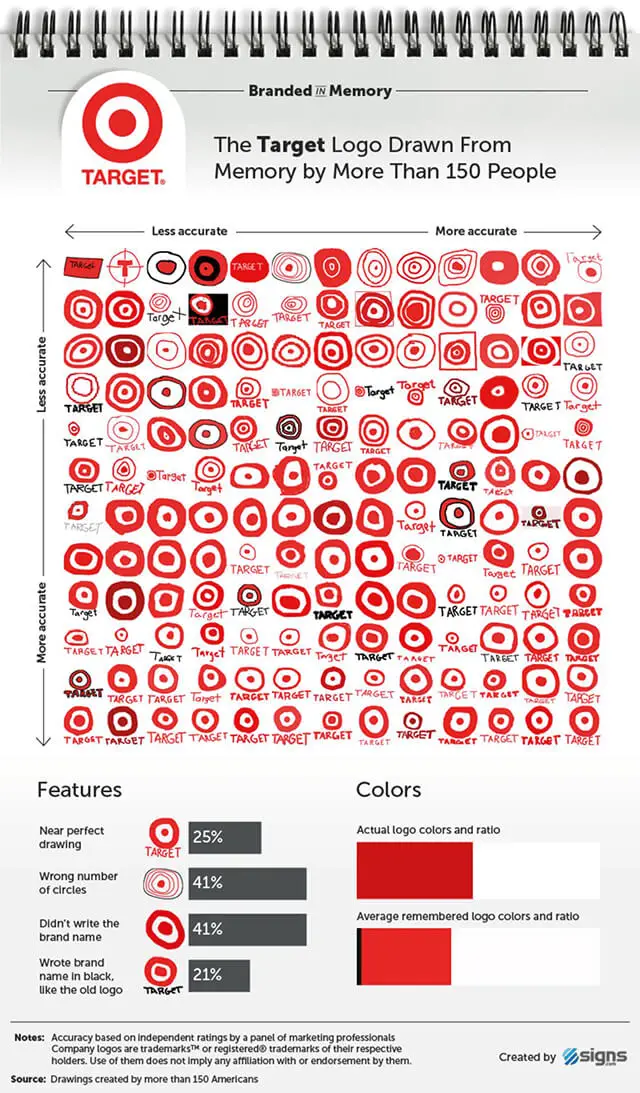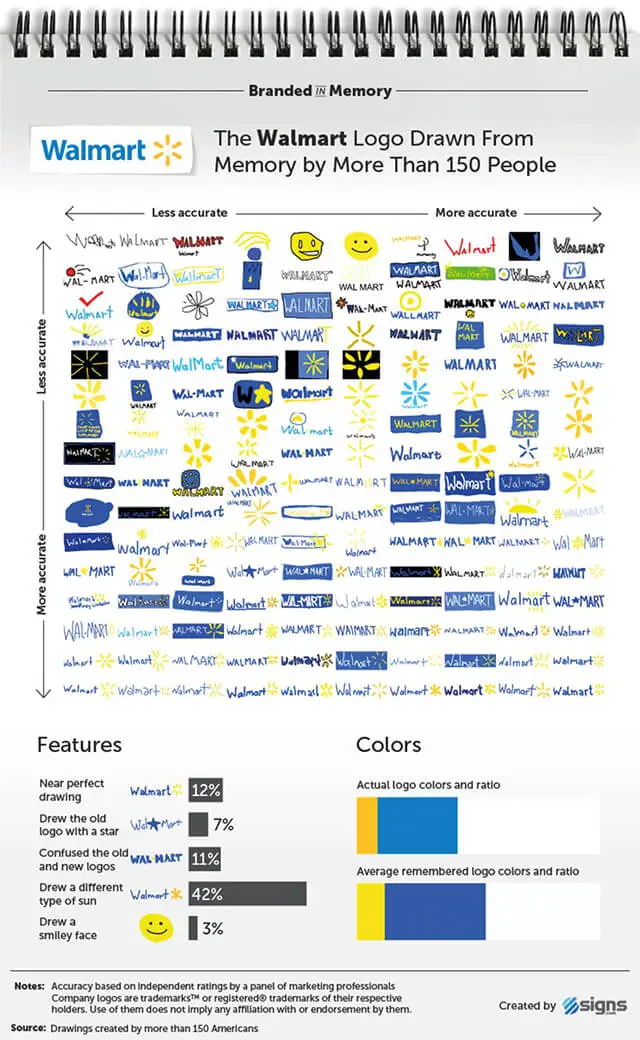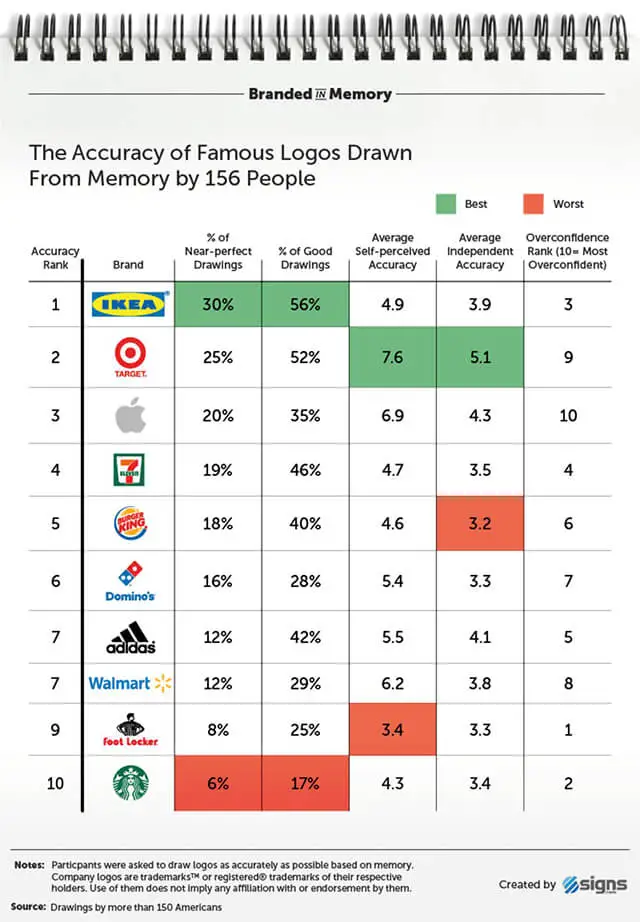 ---
You might also like
---
More from Social Fun
---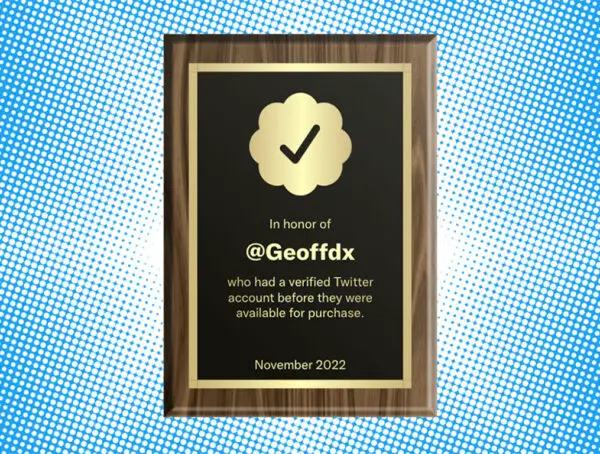 Veriforever is a web app that lets you create a personalized plaque to commemorate your Twitter verification. Before Elon takes …