Ever wondered what greeting most creators use in their vlogs? YouTube has the answer.
A greeting at the beginning of a vlog episode is one of the most important things a creator will utter. Apart from effectively setting the tone of the video, it's something that a creator can become known for.
However, you can't help but wonder from time to time, whether creators all went to the same school or something. They all seem to use the same (or very similar) opening lines to greet viewers. It turns out that there are actually five clearly dominant greetings out there – and a clear winner among them.
YouTube first found all the videos it could classify as vlogs with at least 20,000 views and 20,000 subscribers on the channels they belong to. That provided data from 1 million videos, the captions of which were analyzed – and the videos categorized "based on a channel-level taxonomy."
The results of the study showed that "Hey guys" reigns supreme, but it also reveals more about greetings in different countries around the world and in different video categories.
"Hey guys" has actually been the most popular for the last 10 years, and remained so over time. On the other hand, the rest of the top ten greetings became more or less popular in the last ten years. For example, "Good morning" has become more popular due to the popularity of "get ready with me" videos. Also, "Hi everyone" is used by fewer channels overall.
However, it's also interesting to look at different video categories to see that "Hey guys" isn't dominant throughout all. Fitness channels may use "What's up" most of the time, and travel channels tend to go for "Good morning."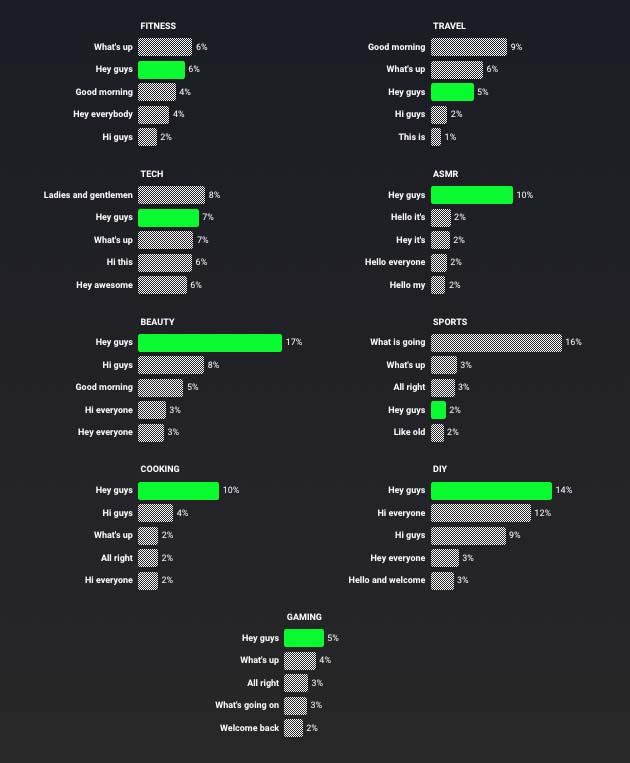 English also isn't the only language YouTube studied, but "Hey Guys" was very apparent in different languages, as well. For example, in Brazil, the top YouTube greeting on YouTube is "Oi gente," which means "Hey guys" in Portuguese. Mexican creators use "Hola amigos," and French creators use "Bonjour à tous," translated as "Hello to all."

Of course, many well-known creators have created their own signature openings that have come to represent them. Which one is your favorite?
For English videos, YouTube used ones uploaded from Australia, Canada, New Zealand, United Kingdom, and the United States that have at least 20,000 subscribers in their channels. For the international videos, YouTube got a sample of videos from creators in the US, Brazil, France, Germany, and Mexico.
---
You might also like
---
More from YouTube
---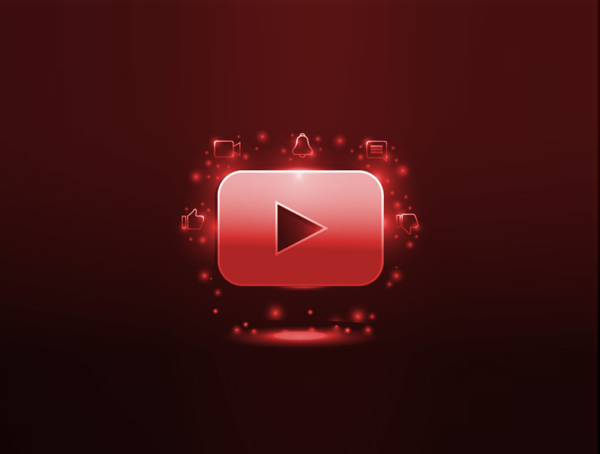 The YouTube Partner Program will now be open to creators once they reach 500 subscribers, allowing smaller creator to monetize …