Google has announced new features that improve the user experience on its TV app, to save users time when using YouTube on the big screen.
In an effort to bring the user experience of its TV app more on par with its mobile or web counterparts, Google is announcing the rollout of new features that have been in development for some time, which will help users save time when using YouTube on the big screen.
The first and most notable improvement is that the YouTube TV app is dropping the tedious requisite for its users to type account login details and passwords using the uncomfortable keyboard on the TV screen.
Now, as long as a user's phone and TV are connected to the same WiFi network, the YouTube TV sign-in process can be conveniently completed on the mobile app for either android or iOS. This makes the sign-in process a lot easier and improves the existing ability to complete the sign-in process using a web browser – Google's best alternative to on-screen typing until now.
In addition, Google is also allowing a further tweak, as the quality selector for the reproduction of videos now dynamically displays the quality that the video is playing in – i.e. whether the reproduction is displayed in SD, HD, 4K, or 8K. The tweak saves users time by removing the need to open the selector in order to make sure that the selected video is playing at the desired quality.
YouTube has also updated its captions menu to offer the "best experience" possible: users can now tweak a range of settings such as font, font size, background, and window color, without needing to temporarily interrupt their viewing experience.
To top this all off, Google has also updated its browser engine to enable background music playback and improve network loss recovery.
All these enhancements to the user experience are already available to use globally.
---
You might also like
---
More from Google
---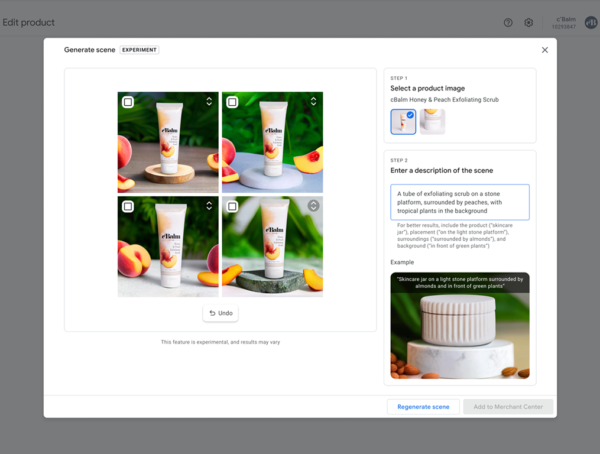 Google is launching Product Studio, a new tool that lets merchants create product imagery for free, using generative AI. Google Product …