YouTube has announced five new improvements for YouTube Music playlists, making it easier for users to create, discover, and share their playlists. 
Playlists are great for discovering new music, collecting your favorite tunes, and sharing with others. Yes, good playlists are beautiful things, and YouTube wants you to take full advantage of them. Here are five new features recently launched to help you do so.
Assistive playlists
It happens to everyone. You have an excellent idea for a playlist, but have no idea about what songs to add to it. That's why YouTube has added a new assistive playlist feature on YouTube Music to suggest relevant songs based on signals such as playlist name, existing songs in your playlist (if you have any), and your listening history.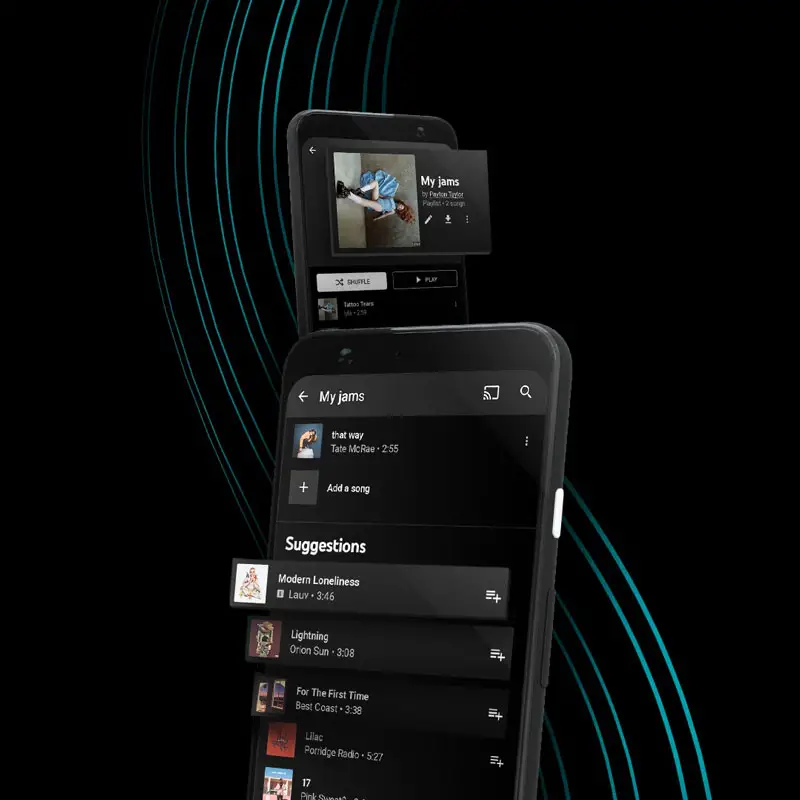 The feature will show you up to seven suggestions when editing a playlist, and you can add more suggestions by pressing the Refresh button.
Collaborative playlists
Building a playlist with friends just got a lot easier with this new feature that lets you create and share playlists with other YouTube Music users. The feature is similar to YouTube's collaboration experience, which allows all collaborators to share, sort, add to, and edit playlists.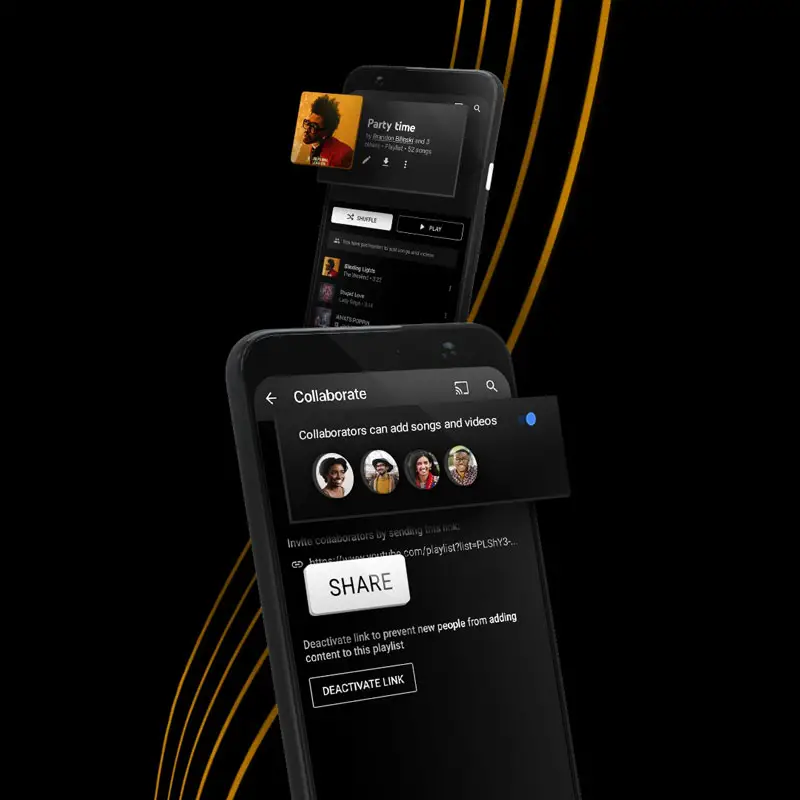 Adding collaborators is simple:
How to add collaborators to a YouTube Music collaborative playlist
Tap the pencil icon to Edit the playlist
Select Collaborate
Select Collaborators can add songs and videos
Invite collaborators to your playlist by sharing the link
Profile page playlists
If you are seeking inspiration, one place to look is at accounts of other users, where you can take a look at profile page playlists.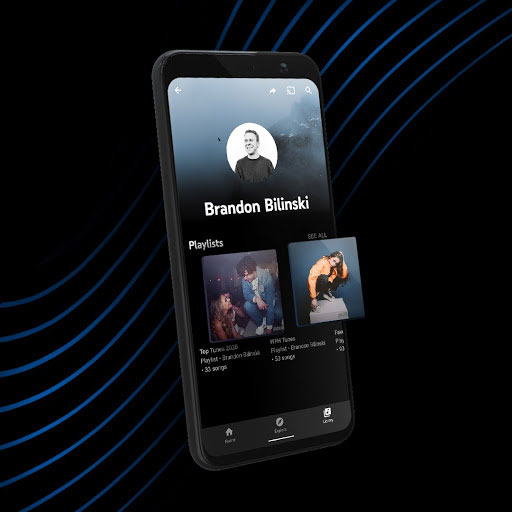 It's easy to browse other listeners' public music playlists and uploaded music videos; all you have to do is go to their YouTube Music profile page. To find someone's profile page, just click on the playlist creator's username on the playlist page.
Personalized playlists
If you don't want to make your own playlist, YouTube Music now creates personalized playlists mixed just for you, in the "Mixed for You" section within the YouTube Music home feed.
Personalized playlists are created purely with you in mind and are based on your listening history.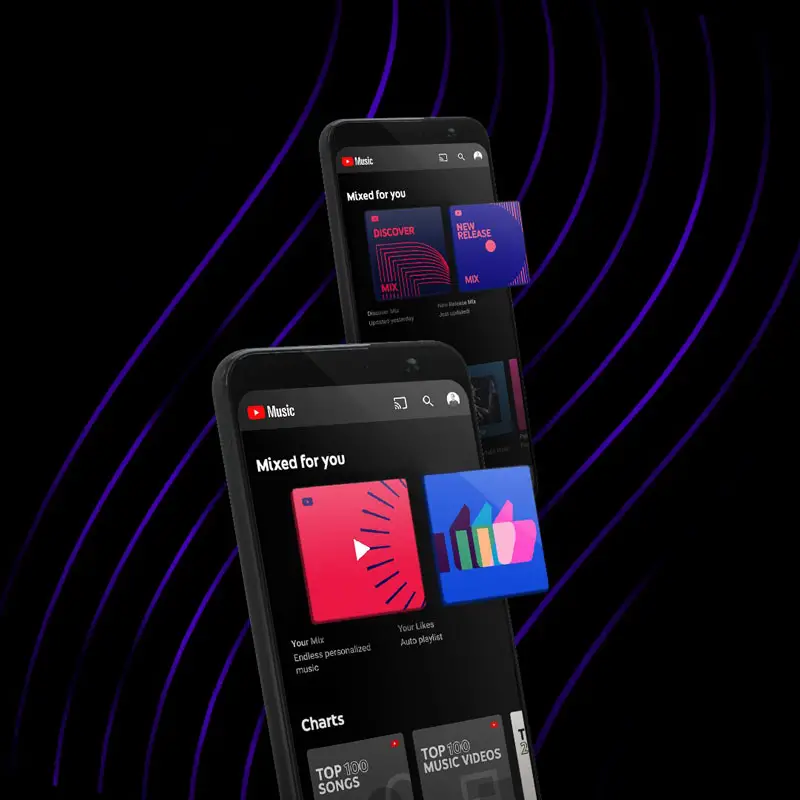 Personalized playlists include official audio tracks, but also deep cuts and remixes of songs you love.
Mixed for you includes:
Discover mix: Features new artists or songs that we think you'll love. The playlist is updated weekly, and is great if you want to discover new music.
New release mix: Includes the most recent releases from favorite artists and other artists that are similar to them.
Your mix: Your Mix is the fastest way to start listening to music. It is continuously updated and offers recommendations based on your listening habits.
Liked songs: If you click like on a song, it will be added to this playlist. This is where you'll be able to find all your favorite songs.
Programmed playlists
If want to create a playlist based on a current mood or have a particular genre in mind, you can now find and listen to Mood & Genre playlists in the Explore tab. There you'll find thousands of programmed playlists to match nearly any mood.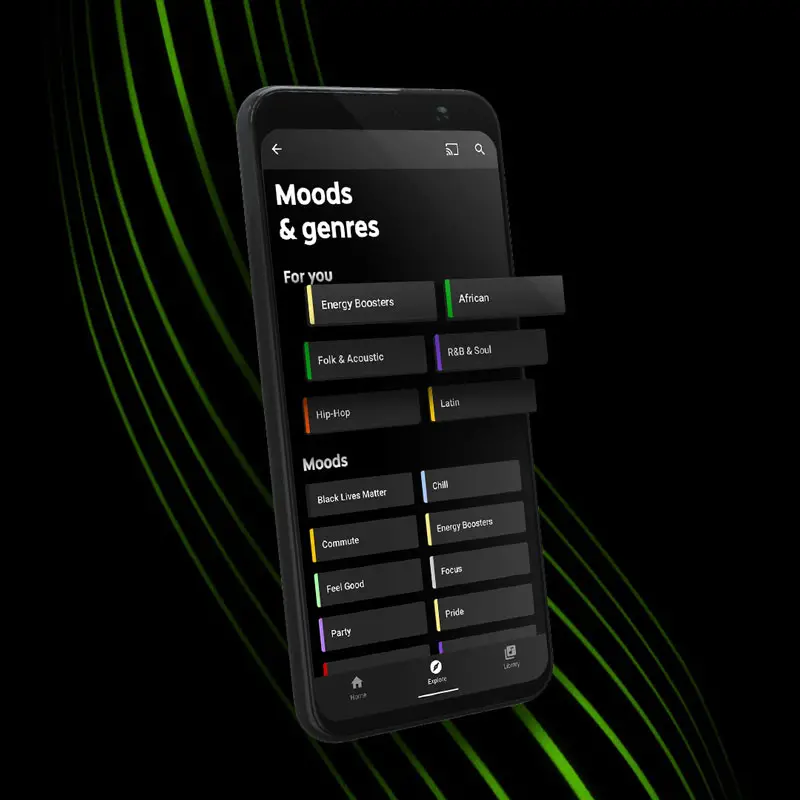 Programmed playlists get music from all across YouTube's catalog to create the right mood at the right moment.
Furthermore, YouTube Music offers specially branded genre playlists:
The Hit List: home for today's biggest hits
RELEASED: the hottest new tracks of the week, served up fresh every Friday.
On Everything: the most current and popular tracks in Hip-Hop.
Al Millón: home of the top tracks in Latin music every week.
Country Hotlist: the one-stop-shop for today's biggest Country hits.
---
You might also like
---
More from YouTube
---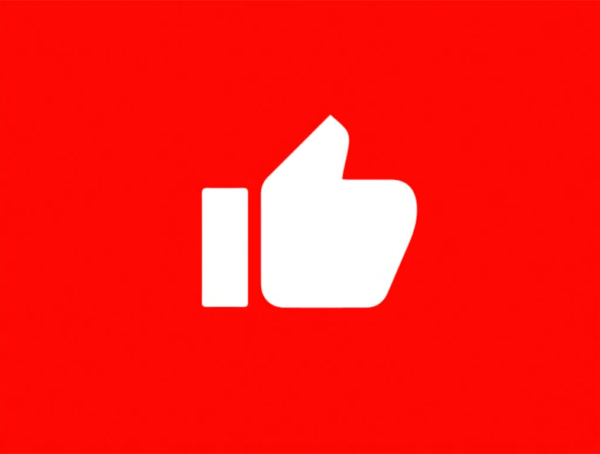 YouTube is trialling a new "Test & Compare" feature that helps creators choose the best YouTube thumbnail for their videos. The …