Since end-of-year Rewind was canceled, YouTube is offering another way to celebrate 2021's most successful creators and their works.
In the absence of the long-running end-of-year YouTube Rewind – the yearly recap of the top-performing videos on the platform, canceled last October amid criticism for its unpopularity – the video-sharing platform is issuing its 2021 chart of the best performing and most trending videos of this year.
YouTube has also made a Culture & Trends site where users can learn more about the creators and videos that made this year's top lists. There, people can find all the global moments that defined 2021. And, finally, the platform has compiled and presented deeper dive into this year's ads trends, all recapped in a blog post.
Madeline Buxton, YouTube's head of Culture & Trends Manager for the US and Canada, shared the list of top trending content last week, detailing the most successful content in the US by categories of Trending Videos, Top Creators, Breakout Creators, a new Top Shorts Creators category, and Top Music Videos in the US.
This year's top trending videos saw creators convert some of their most popular content into longer-running episode series. Likewise, the sequels transformed one-off successes into full-on phenomena.
This year's top trending videos have also achieved a new milestone, with a cumulative watch time surpassing last year's. Collectively, the 10 US top trending videos were viewed more than 485 million times this year, for a total of around 70 million hours.
MrBeast took the top creator title with his tribe of 75.7 million subscribers, in addition to gaining the top trending video spot thanks to his "I spent 50 hours buried alive" video, published at the end of March, and scoring almost 150M views since then.
Dream made speedrunning a spectator sport with his increasingly innovative attempts to defeat Minecraft's Ender Dragon, gaining him a second spot for top trending video in the US with his "Minecraft Speedrunner VS 5 Hunters."
Mark Rober went from busting package thieves with his homemade glitter bomb to catching phone scammers, and Dude Perfect used a humorous stereotypes format to shine a light on the types of people you're likely to meet at a game night.
Check out the official lists of winners to see the remainder of YouTube's top 10 videos and creators, breakthrough creators, and this year's first-ever top short videos winners:
US Top Trending Videos
This year's top trending videos saw creators convert some of their most popular content into longer-running phenomena.
MrBeast – I Spent 50 Hours Buried Alive
Dream – Minecraft Speedrunner VS 5 Hunters
Mark Rober – Glitterbomb Trap Catches Phone Scammer (who gets arrested)
NFL – The Weeknd's FULL Pepsi Super Bowl LV Halftime show
CoryxKenshin – Friday night Funkin' KEEPS GEtTING BETTER AND BETTER (Part 2)
Dhar Mann – Kids MAKE FUN OF Boy with AUTISM, Instantly Regret It
America's Got Talent – Golden Buzzer: Nightbirde's Original Song Makes Simon Cowell Emotional – America's Got Talent 2021
Biden Inaugural Committee – The Inauguration of Joe Biden and Kamala Harris | Jan. 20th, 2021
Forge Labs – I Spent 100 Days in a Zombie Apocalypse in Minecraft… Here's What Happened
Dude Perfect – Game Night Stereotypes
US Top Creators
MrBeast once again took the No. 1 spot on this year's top creators list.
MrBeast
Dhar Mann
SSSniperWolf
CoryxKenshin
Dream
TommyInnit
Mark Rober
Kallmekris
Technoblade
The Royalty Family
US Breakout Creators
Among 2021's breakout creators, Kallmekris turned character-driven sketches into must-watch viewing.
Kallmekris
Ranboo
Adin Live
Beluga
Ryan Trahan
TapL
Kinigra Deon
Tubbo
BrentTV
Casual Geographic
US Top Shorts Creators
Zhong topped the Top Shorts Creators list in 2021.
Zhong
Desmond Dennis
Dental Digest
Greg Renko
Nick DiGiovanni
The Bentist
Milad Mirg
SeanDoesMagic
Dylan Lemay
DankScole
Lisa Nguyen
Jeenie.Weenie
Jacob Colvin
Ian Boggs
The Beverly Halls
US Top Music Videos
This year's list of most trending music videos on YouTube has been taken on by artists who could reflect the culture and tap into the language of the Internet, with songs that inspired dance challenges, memes, and more.
---
You might also like
---
More from YouTube
---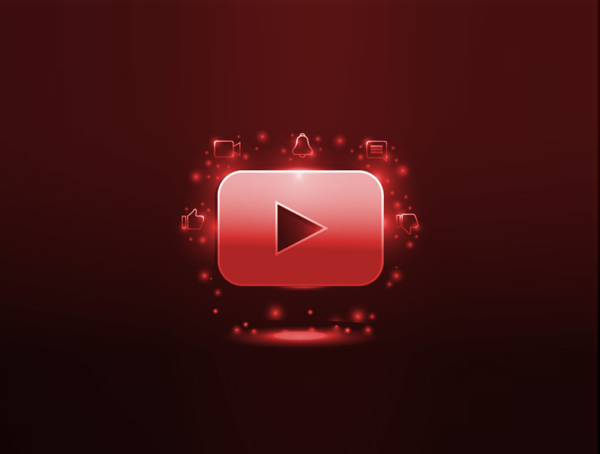 The YouTube Partner Program will now be open to creators once they reach 500 subscribers, allowing smaller creator to monetize …