YouTube has announced that it is adding 47 creators from more than 16 countries, as ambassadors in its 2018 Creators For Change program.
YouTube Creators for Change is a global initiative launched in 2016, to support creators who are tackling social issues and promoting awareness, tolerance, and empathy on their YouTube channels. Since it was launched, the initiative's social impact videos have had over 60 million views with 731,000 total watch time hours. The initiative has also trained nearly 15,000 young people in more than 200 locations across the globe.
Now, YouTube has announced that it has added 47 creators as ambassadors the year ahead. This year's ambassadors come from 16 different countries and their content reaches nearly 18 million people. This year's program is special, as YouTube is increasing the number of ambassadors considerably, compared to the last years. 16 of them will be returning, while 31 will be totally new. YouTube will assist all its ambassadors with funding, mentorship, and of course help in producing their content in 2018.
The 2018 Creators For Change Ambassadors include:
From Australia
From Brazil
From Canada
Rossana
Eh Bee Family
AsapScience
From France
Swann
Périssé
HugoDecrypte
Lea Camilleri
From Germany
MaximNoise
Datteltäter
ImJette
Diana zur Löwen
From India
MostlySane
Girliyapa
Niharika Nim
From Indonesia
Gita Devi
Jovi Hunter
FilmMaker Muslim
Cameo Project
Duo Harbatah
From Malaysia
From MENA
Fly With Haifa
Maha AJ
Shog AL Maskery
Muaz Osman
Omar Farooq
Raneem Al Muhandis
From Mexico
From the Philippines
FromSingapore
From Thailand
From Turkey
From the United Kingdom
Humza
Jazza John
SuperSamStuff
Riyadh K
Beni
Fun for Louis
Myles Dyer
MyPaleSkin
Juniper Downs, YouTube's head of public policy explains that,
"over the next few months, the 2018 Creators for Change Ambassadors will kick off projects addressing hate speech, xenophobia, and/or extremism through different creative forms, such as a series celebrating the Black community within Brazil and a video project that creates awareness about the negative impact that hate speech can have on mental and physical well-being,"
The program will also feature Boot Camps, to allow YouTube creators to work with experts to create videos on local issues. These will be taking place between June and November, in Australia, Indonesia, The Philippines, and Thailand. Also important to note, is that YouTube is investing more money into the program this year. The company will be investing $5 million during 2018.
---
Image: YouTube Creators For Change
You might also like
---
More from YouTube
---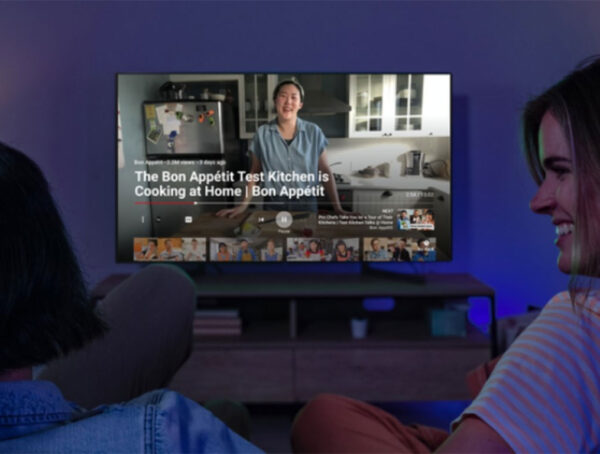 YouTube is bringing longer unskippable ads to its TV app, unless you're paying for the platform's premium subscription YouTube says these …