YouTube has announced a new supervised account option for parents with children who are too old for YouTube Kids.
YouTube has always been a platform for people who are over 13, so back in 2015, YouTube announced YouTube Kids – a "safer destination for kids." But everyone is different, and different children have different needs. That's why YouTube is now announcing a new option specially-created for parents with teens and tweens that are old enough to move on from YouTube Kids.
The new supervised account option is the result of work with parents and experts around the world "in areas related to child safety, child development, and digital literacy." Its goal is to create a solution tailored for parents of tweens and teens.
In the next few months, YouTube will launch the new experience in beta, bringing with it content settings and limited features. The early beta will begin with families with kids under the age of consent to start testing and getting feedback.
YouTube Supervised Accounts: 3 Different Content Settings
Explore: For children ready to move on from YouTube Kids and explore content on YouTube. Will feature a broad range of videos generally suitable for viewers ages 9+, including vlogs, tutorials, gaming videos, music clips, news, educational content, and more.
Explore More: With content generally suitable for viewers ages 13+, this setting will include an even larger set of videos, and also live streams in the same categories as "Explore."
Most of YouTube: This setting will contain almost all videos on YouTube (except for age-restricted content). It will also include sensitive topics that may only be appropriate for older teens.
The latter was created for those parents who believe their children are ready to explore YouTube videos more freely – and uses user input, machine learning, and human reviews to decide which videos are available.
Parents will also be able to monitor their child's watch and search history right within the account settings. Parents are also able to use screen timers and other features. A child's experience will feel a lot like the regular YouTube, but some features will be disabled.
For example, YouTube won't serve personalized ads – or ads in certain categories. Furthermore, in-app purchases will also be disabled, along with creation and comments features. YouTube says it will work with parents and experts to introduce these features "in age-appropriate and parent-controlled approach."
For younger kids, YouTube still recommends using the YouTube Kids app.
---
You might also like
---
More from YouTube
---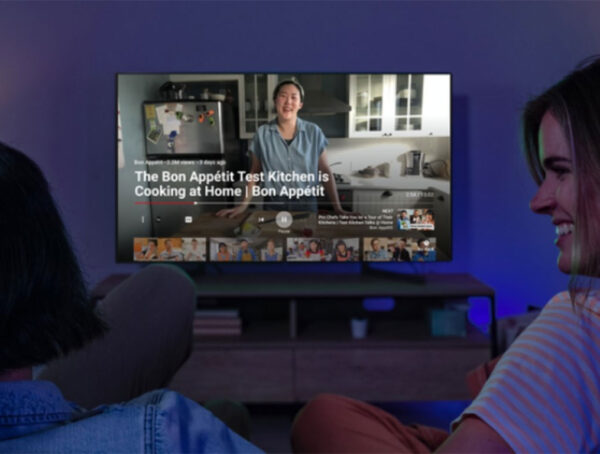 YouTube is bringing longer unskippable ads to its TV app, unless you're paying for the platform's premium subscription YouTube says these …